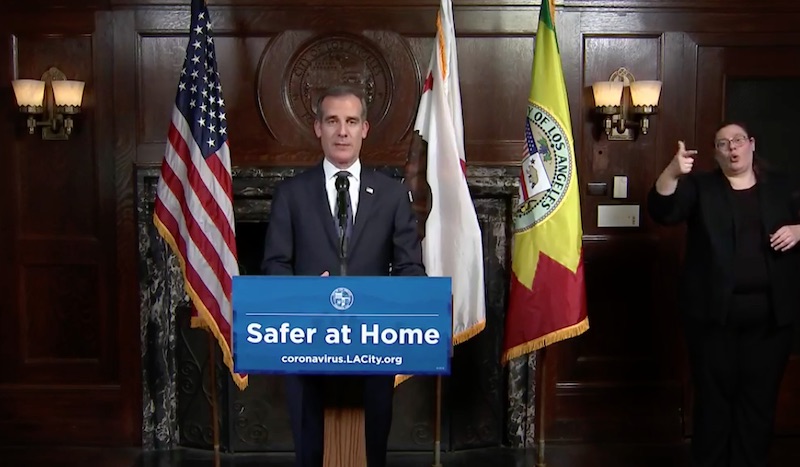 From the onset of the COVID-19 pandemic, officials have stressed testing as one of the key tools in mitigating the spread of the virus. Los Angeles has been ramping up testing over the last several days. In today's briefing, Mayor Eric Garcetti said the county tested over 4,000 people today—a new record. The city hopes to hit 60,000 tests by the end of next week, which is double our current total of 30,000.
Garcetti also announced mobile testing teams, who will rush to nursing homes and other facilities where residents or employees are displaying symptoms. These teams will help avoid outbreaks, which L.A. County Public Health Director Barbara Ferrer recently defined as three or more cases in an institutional setting.
Any facility that homes the elderly, chronically ill, or those with disabilities can apply for mobile testing. This also includes nursing homes, skilled nursing facilities, assisted living facilities, and respiratory hospitals.
To apply, directors or administrators can fill out this form.
As for everyone else, if you are experiencing symptoms and feel you need to be tested, you can register for a test here.
As of today, the L.A. County Department of Public Health has announced 7,955 confirmed cases and 223 related deaths in the county. A breakdown of these numbers is available here.