Arts in the Park: Ben Allanoff at Peter Strauss Ranch in Agoura Hills
July 27, 2018 @ 7:30 pm
Free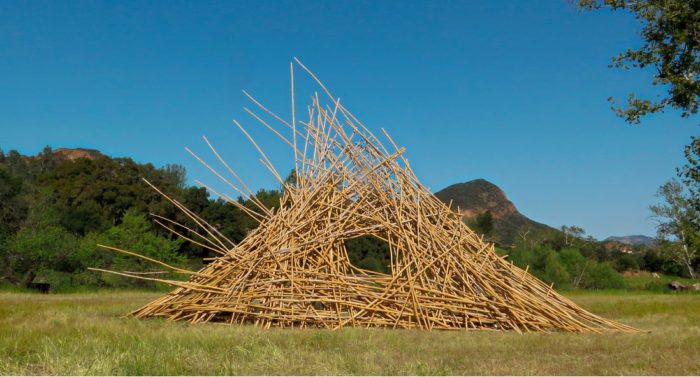 Image courtesy of Ben Allanoff
---
Enjoy a unique art event on July 27 at Peter Strauss Ranch in Agoura Hills!
Artist Ben Allanoff, whose Perch art installation (made up of woven reeds) is taking up residence at the ranch until September 8, will host an event next to Perch for a special moonlit evening of reading and writing renku. All levels of ability are welcome.
A form of Japanese poetry dating back to the 1300s, renku is a group poetry endeavor written during one session. Begun by one person who crafts a few lines of poetry, the poem is then added to as the other participants add a few new lines to the work, helping the poem to evolve. Eventually, a group-composed poem results.
It's an inspiring occasion to enjoy the beauty of Peter Strauss Ranch. Bring a chair or blanket to sit on, along with pencil and paper, and enjoy a stimulating evening in the midst of nature.
This free event is produced with the National Park Service, one of our country's most treasured assets.