CatConLA is Back in DTLA This June
June 25, 2016

-

June 26, 2016

$20 – $100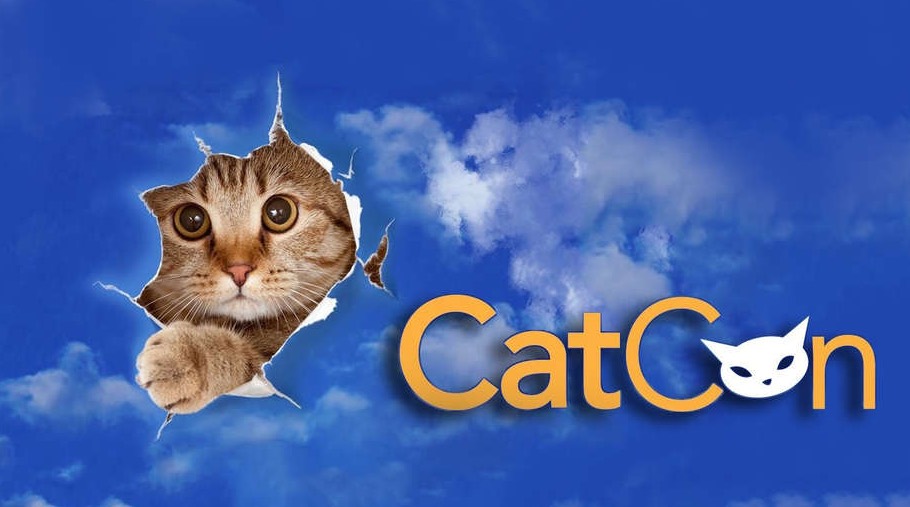 Image via CatConLA
---
They dominate the web in meme, gif, and video form and now cats are taking over L.A. for the second year in a row at CatConLA, coming to The Reef starting on June 25.
For the uninitiated, CatCon is The "Comic-Con for Cat Lovers" and features fun for both felines and humans with Caticure Nail and Beauty Bar with free manicures and cat eye makeup, Purr-ditation Station (where cat purrs are meant to encourage meditation), speed dating (humans only) and more than 150 vendor booths.
The two-day event starts at 10 a.m. on both Saturday and Sunday.
General Admission tickets are $25 for one day admission or $40 for the weekend and Meet and Greets are $100. You can also grab discount $15 one day admission via Goldstar (affiliate*) while supplies last.
Cat enthusiasts should also keep in mind there a special CatVideoFest taking place on Saturday, June 25 at the Ace Hotel as part of the fun-filled weekend.
Tickets for the Ace shows are $20 and we spotted discount tickets on Goldstar (affiliate*) saving you $10 off purchase price, so be sure to shop and compare before you buy.
Bonus get discount tickets via Goldstar for Catcon CatVideoFest too!
Full schedule of events available below.
SATURDAY JUNE 25
10 a.m. – 5 p.m. General Admission to CatConLA
10:30 a.m. – 12:30 pm Lil BUB Meet & Greet
11 a.m. The Truth Revealed: You Can Train Your Cat, Marilyn Krieger (Certified Cat Behavior Consultant, The Cat Coach)
1 – 2:30 p.m. Pudge Meet & Greet
1:30 p.m. Heroic Tails: Fantastic Stories from Feline History, Dr. Paul Koudounaris (Memento Mori)
3 p.m. How I Met My Cat & Other Stories, Lisa Erspamer (A Letter to My Cat) + celebrity guests
6:30 pm CatVideoFest, The Theatre at Ace Hotel
10 pm CatVideoFest, The Theatre at Ace Hotel
SUNDAY JUNE 26
10 a.m. – 4 p.m. General Admission to CatConLA
10:30 a.m. – 12:30 p.m. Lil BUB Meet & Greet (SOLD OUT)
10:30 a.m. What Separates Cute from Internet Sensation: A Discussion with BuzzFeed and Cats of Instagram, Chelsea Marshall (Buzzfeed), Eli Omidi, Kady Lone, and Pudge (Cats of Instagram). Moderated by Scott Stulen (Creator, Internet Cat Video Festival)
1 p.m. – 3 p.m. Nala and Coffee Cat Meet & Greet
1 p.m. CatCon's First Annual Furr-ocius Fashion Contest, Angie Bailey (Texts from Mittens)  and special guests
3 p.m. Lil BUB's Big Show, Mike Bridavsky and Lil BUB (SOLD OUT)
Note: Meet and Greet and CatVideoFest tickets are sold separately 
$1 of every CatConLA ticket sold benefits FixNation,a non-profit organization committed to cats, and to supporting Trap-Neuter-Return additional the Society for the Prevention of Cruelty to Animals Los Angeles  is hosting the expo's 2,000-square-foot adoption activation village, where more than 100 cats will be available for adoption.
* Keep in mind that while we retain complete editorial control of our content, for some of the ticketing options provided we utilize affiliate links and receive a commission if you purchase through our links.