Celebrate Valentine's Month With Speed Dating at The Bunker Experience
February 10, 2017 @ 8:00 pm
$39.95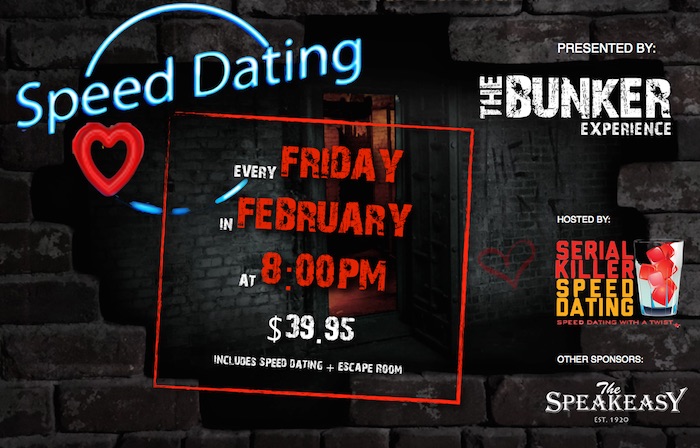 ---
[UPDATE 1/30/2017: The organizers have informed us that the February 3 edition of  this event has been cancelled. Apologies for any inconvenience this may have caused]
If you're single but can't stand meeting another Tinder contender, check out The Bunker Experience for a unique night filled with screams and twisted speed dating.
For every Friday in February, The Bunker Experience is hosting 12 lucky participants for a round of speed dating, glass of wine and chance to escape the horrific maze. In case you're unfamiliar, The Bunker Experience is a post-apocalyptic sci-fi world with mazes, thrills and built-in survival instinct. Romantic, right?
After the escape room experience, participants will have the chance to go across the street and enjoy drinks at The Speakeasy with a cool 30% discount.
Tickets for this frightening date night are currently available at $39.95. For more information, check out the event site below.
So what are you waiting for? Take a chance on (terrifying) love!