Chefs Stand Up
December 4, 2018 @ 7:00 pm
$95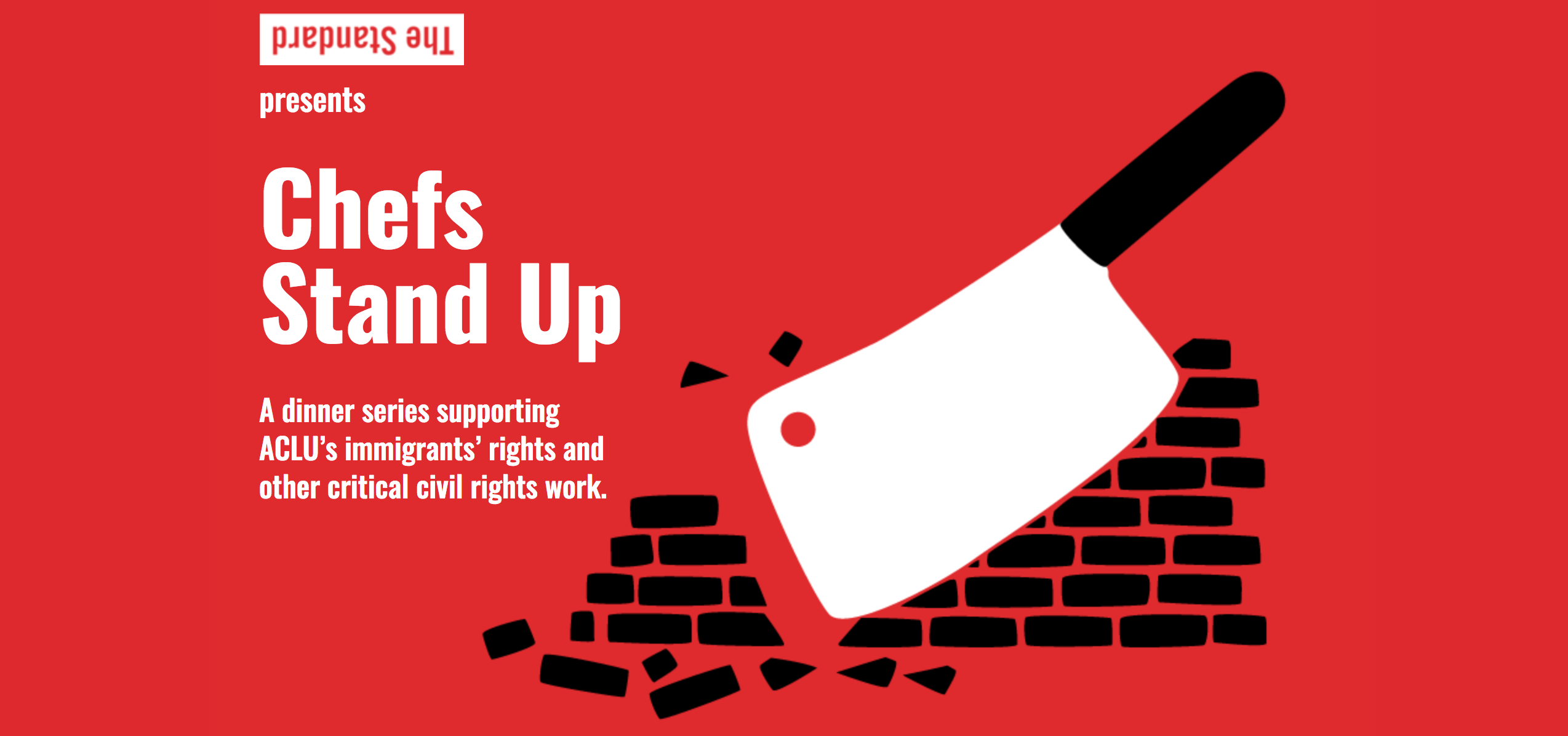 Image via The Standard
If you're hungry and would like to support a good cause, there is no better time to head down to The Standard than for their Chefs Stand Up program. Curated by Angela Dimayuga, the series invites some of the best, award winning chefs from across the country to create a one-time-only meal and artwork combination, just for you.
The event is tailored to support immigrants rights and discrimination, as a portion of the proceeds will go on to benefit the ACLU Immigrants' Rights Project. The schedule is as follows:
Oct. 14 – Alissa Wagner (from DIMES in NYC)
Nov. 14 – Nick Perkins and Katie Jackson (from Hart's in NYC)
Dec. 4 – Alex Raij and Eder Montero (from La Vara, Txikito, El Quinto Pino, and Saint Julivert in NYC)
Cocktails begin at 7 p.m. with dinner commencing at 7:30. For tickets and more information, you can visit the link below.