Cinespia Screens Lost in Translation at The Palace Theatre
February 11, 2017 @ 7:30 pm
$25 – $50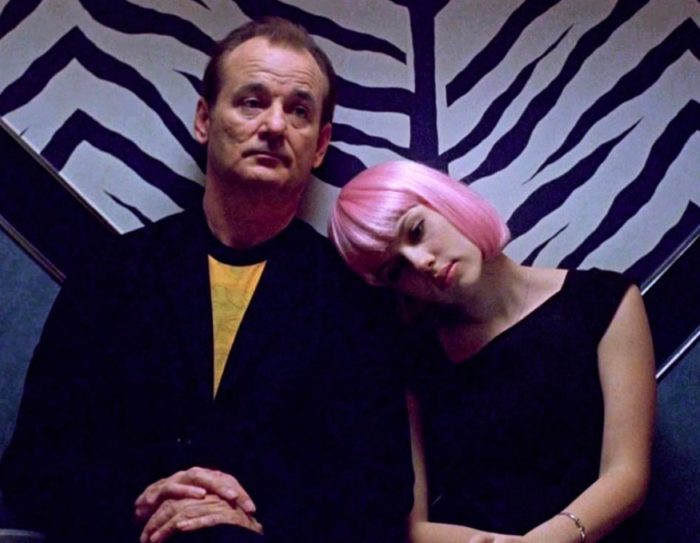 Photo via Cinespia on Facebook
---
If you're lost on what to do around Valentine's Day, never fear — we'll translate for you. Cinespia is screening Lost in Translation at the historic Palace Theatre in Downtown L.A. on February 11th in celebration of this special lovebird's day.
Presented by Amazon Studios, this soiree is a great way to kick off cupid's day with a special showing of an indie favorite written and directed by Sofia Coppola, starring Bill Murray and Scarlett Johansson. In addition to the movie, there will be cocktails, DJs, a karaoke bar, and a free photobooth. Bring your boo, best friend, or your entire crew. Who knows, you may even spot a celeb. Past screenings have gathered A-list guests including Aaron Paul, David and Victoria Beckham, Emma Stone, Brie Larson, Ryan Gosling, Justin Timberlake, Kristen Stewart, Natalie Portman, Drew Barrymore, and many more.
General Admission tickets are $25. Or skip the ticket line, relax in reserved seating, and get a free photobooth print with a Premium Ticket for $50. Either way, snag a ticket now!
Doors open at 7:30 p.m. and the movie starts at 9:00 p.m. Gather your friends — this is a great one to check out together!