Cinespia's 25th Anniversary Screening of "Poetic Justice" at the Palace Theatre
February 9, 2018 @ 8:00 pm
$18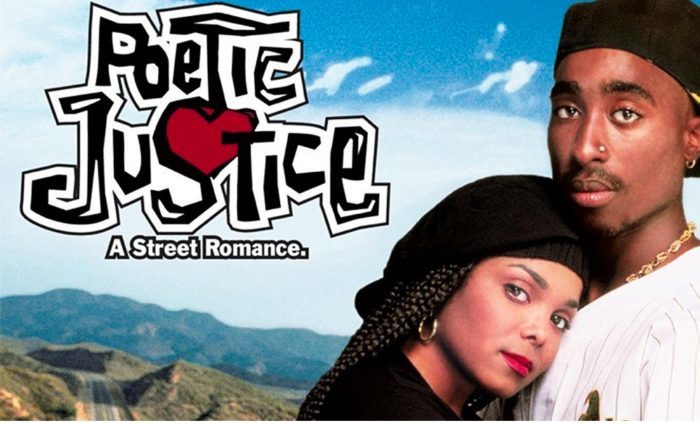 Celebrate Valentine's Day a little bit early during Cinespia's special 25th anniversary screening of Poetic Justice at Downtown Los Angeles' Palace Theater! Truly a movie palace, this vintage cinema was built back in 1911.
Directed by John Singleton and released in 1993, this classic road trip romance stars Janet Jackson and the late, great Tupac Shakur. Janet plays hairdresser/writer Justice, who writes poetry to help cope with the death of her boyfriend. During a road trip, she encounters Tupac, a postal worker with potential to be her new love.
Set in South Central L.A., Poetic Justice also features Maya Angelou, Q-Tip, Tone Loc and Regina King.
The screening costs $18 per person and will feature full bars, DJ and a themed photo booth. Doors open at 8 p.m., while the screenings begins at 9 p.m.