Dia de los Muertos celebration at Hollywood Forever Cemetery
November 2 @ 12:00 pm
$25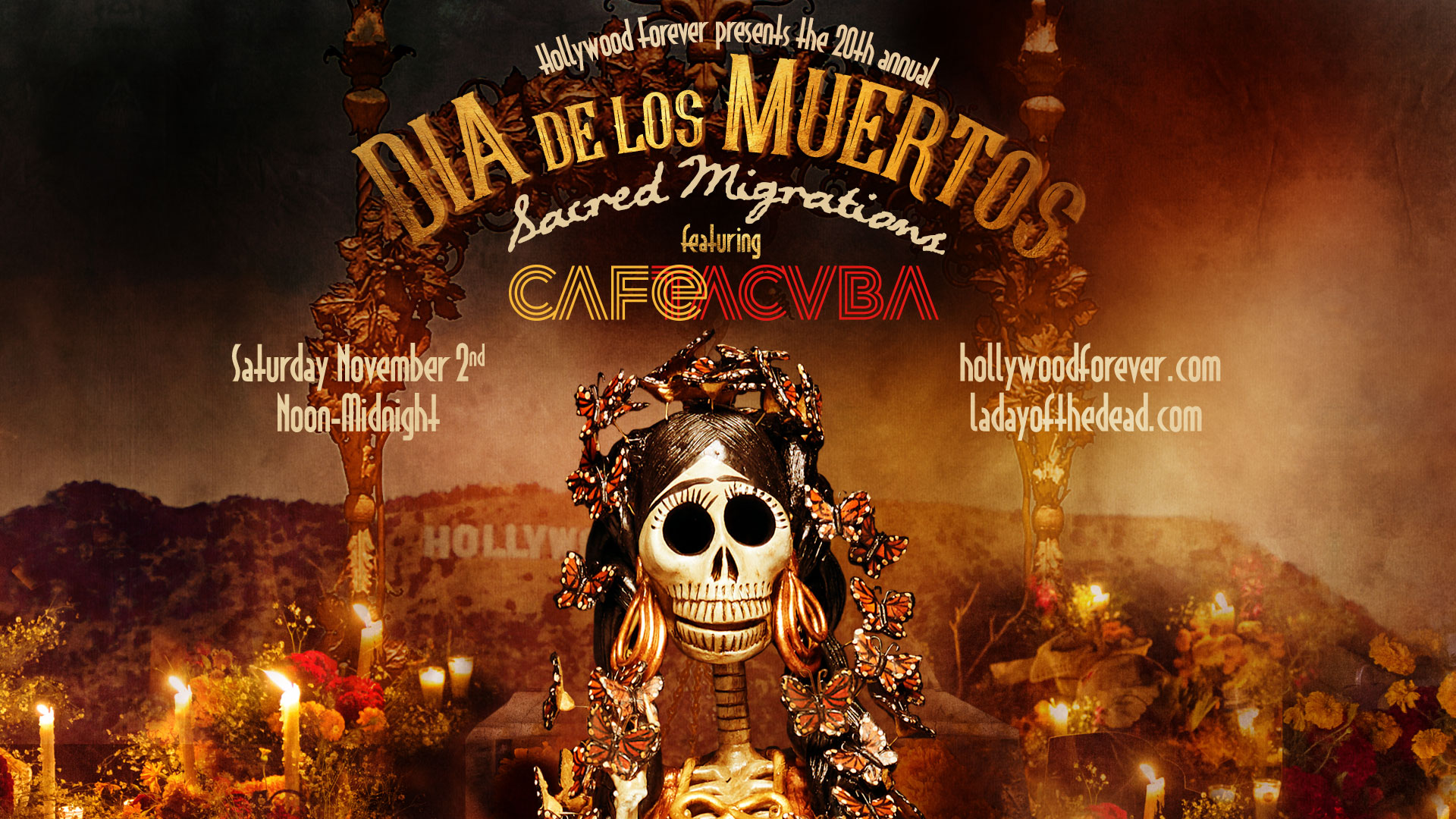 The 20th annual Dia de los Muertos celebration at Hollywood Forever Cemetery takes place on Saturday, Nov. 2. For 2019 the event's theme is the Monarch Butterfly and its winter home, the Mexican state of Michoacán. The Monarch's symbolism will call out to Dreamers and Immigrants whose personal journeys echo the annual migrations the butterflies make between Mexico and the U.S. The Monarch's pending inclusion on the Endangered Species list is also an urgent call to love and protect our shared earth.
As in year's past, the 20th anniversary edition of Dia de los Muertos will include a traditional procession with Aztec blessings and Regional Musical-Dance group dedications. There will also be 100+ Altars created by members of the community to their ancestors and loved ones plus hundreds of Aztec Ritual Dancers in full costume. The main stage at this year's event will feature Cafe Tacvba, Lido Pimienta, La Dona, The Derlirians, and Savila.
General admission is $25 per person with both children 8 years and under and ages 65+ free until 4 p.m. Event hours are noon to midnight. For more info check the event's official website linked below.