Drag Queen Bingo at Hamburger Mary's
January 25, 2017 @ 7:00 pm
$20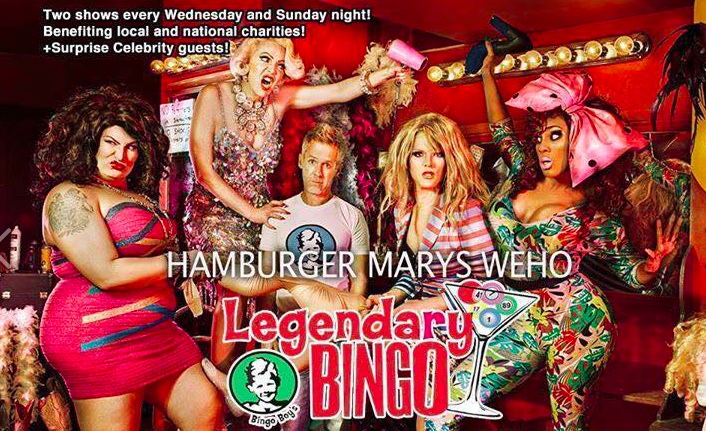 Photo via Hamburger Mary's WEHO on Facebook
---
It's not your grandmother's bingo when you play it at Hamburger Mary's. Every Wednesday night, the West Hollywood eatery offers Drag Queen Bingo, a comedic event featuring transgender hosts, celebrity guests, and fabulous prizes.
To make it all even better, the event benefits local and national charities. Los Angeles magazine called Hamburger Mary's Drag Queen Bingo "Best Gay Bingo." Check it out for yourself Wednesday nights at one of two shows, the first at 7 p.m. and the second at 9 p.m.
Drag Queen Bingo costs $20, which is enough for about ten games. Call 323-654-3800 to make reservations, and have a ball!