Fa La Land
November 18, 2018

-

January 6, 2019

$37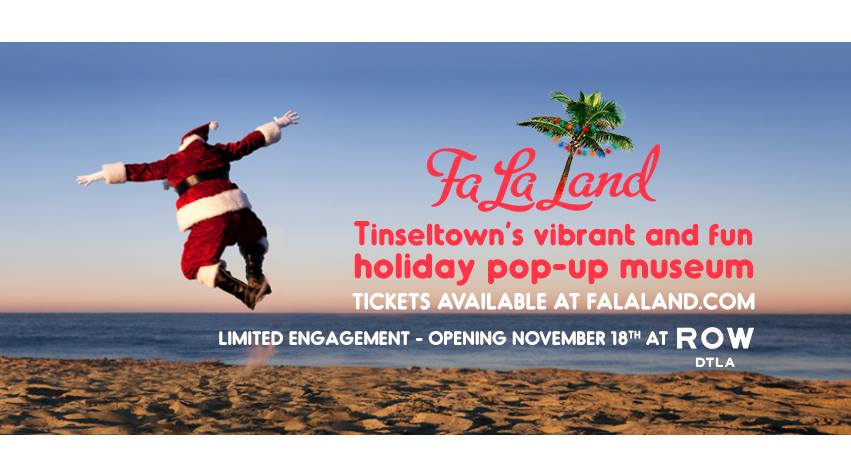 Image via Facebook
It's that time of the year to celebrate the holiday season, which is the main purpose of Fa La Land, a pop up museum dedicated to everything that makes you sing "Fa La La." The event, which takes place at Row DTLA, which include a wide variety of installations offering the chance to meet Santa himself.
Featured activities include the Jingle Bell Toy Factory, a fluorescent "Fa La Forest," the vibrant and sweet-tooth fulfilling Candyfornia, along with plenty more.
Fa La Land runs from Nov. 18 – Jan. 6 and is open every day of the week excluding Mondays, but will be open on Christmas. Tickets and additional information can be found at the link below. Children under 3 are free. Hours of operation are as follows:
Tuesday: 11 a.m. – 8:30 p.m.
Wednesday: 11 a.m. – 8:30 p.m.
Thursday: 11 a.m. – 8:30 p.m.
Friday: 11 a.m. – 9:30 p.m.
Saturday: 10 a.m. – 9:30 p.m.
Sunday: 10 a.m. – 8:30 p.m.