Free Street Food Cinema Screening in Eagle Rock: Saved by the Bell & Flashdance
August 13, 2016 @ 5:30 pm
Free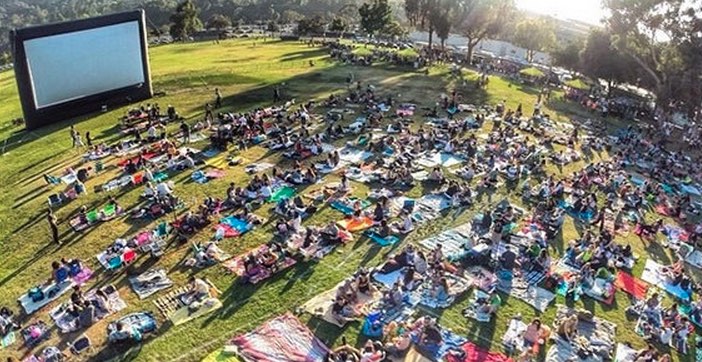 Photo Credit via Street Food Cinema 
---
As part of the Hulu Summer Road Trip the online streaming company will make a stop in Los Angeles to host a free screening at Street Food Cinema.
The complimentary presentations will feature 90's hit tv show Saved by the Bell and 80's cult classic Flashdance. We are not entirely sure which episode of Saved by the Bell will be screened but nonetheless it's going to be nostalgic!
In Street Food Cinema tradition there will be plenty of tasty food trucks available including: Boba Ni Taco, Currywurst, The Grilled Cheese Truck, Ragin' Cajun, Son of a Bun, Street Kitchen LA, Ta Bom Brazilian Truck, Tokyo Doggie Style, Urban Espresso and more.
It is important to RSVP for this event  in order to avoid not getting in. We also suggest you come early.
Doors open at 5:30 p.m. live music from Jet Set goes on at 6:30 p.m..
A Saved by the Bell episode screens at 8 p.m. followed by Flashdance at 8:30 p.m.