Hello Critter Goat Yoga
November 25, 2018 @ 10:00 am
$27 – $30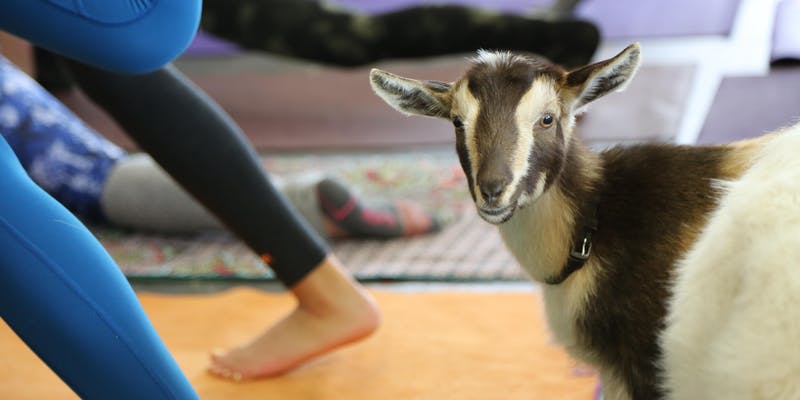 Hello Critter Goat Yoga offers an hour-long session taught by a certified yoga instructor highlighted by Nigerian dwarf goats that roam the class and interact with attendees. The playful critters jump, trot and crawl through the group of participants as they engage in poses, all with an aim to open hearts, widen smiles and deepen stretches throughout each practice.
The schedule for the class is as follows:
9:45 a.m. –  Check in and  meet the goats!
10 to 11 a.m. – Class in session
11 to 11:30 a.m. – Petting & pics
Organizers would remind guests to wear a top to cover their back and to remove any loose jewelry. Please bring a washable yoga mat, towel and bottled water. A limited number of mats available to rent for $2 each.