International Pillow Fight Day Los Angeles
April 1, 2017 @ 2:00 pm
Free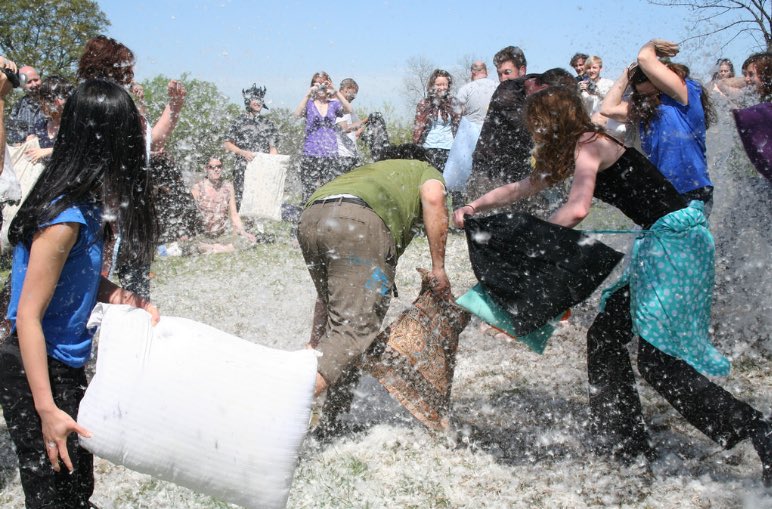 ---
This Saturday, April 1 is International Pillow Fight Day (yup… that's a thing), and meet-ups are planned in cities around the world to mark the occasion.
Locally, a group will be meeting to square off against one another in a friendly foray of feathers at Pershing Square in downtown Los Angeles. Participants are required to bring their own pillows, but only soft and fluffy ones please! The flash mob of pillow combatants will gather at 2 p.m., with the rumble to start at 2:30 p.m.
The organizers also encourage everyone to stick around and help clean up after the event, and donations are being solicited as well to suppot the cause. According to the official Facebook event (linked below) food trucks and DJ's will also be on hand.
For more information about International Pillow Fight Day, visit the official website.