The 18th Annual L.A. Greek Festval
October 7, 2016

-

October 9, 2016

Free – $5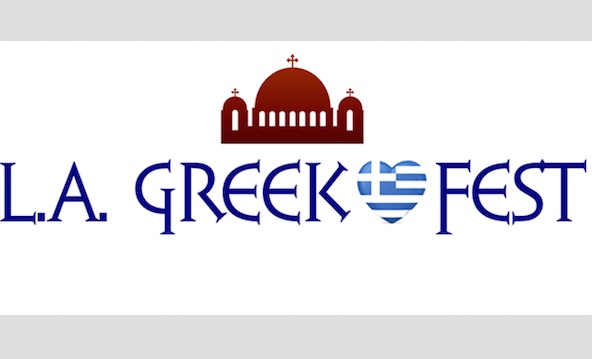 ---
OPA! On October 7- 9, a big fat Greek block party is hitting the streets of L.A. and more than 20,000 people will be in attendance at the 18th Annual L.A. Greek Festival.
The weekend will feature some of L.A.'s best food establishments and acclaimed chefs from the area's top Greek restaurants along side a variety of international cuisine – such as American, Latino, Korean and Middle Eastern – to add an international flavor to the already delicious lineup.
In addition to the amazing lineup of chefs, there will be plenty of live performance from groups ranging from the Saint Sophia Greek community dancers to the traditional Korean folk dancers (performed by citizens of the largest neighboring Korean-American expat community in the nation). Don't forget those dancing shoes either because free dance lessons will be offered to guests who want to learn basic steps of the most popular Greek dances known globally.
And for those seeking a more artful, cultural experience, you can have the opportunity to create one of the largest life-size murals west of the Mississippi – The Mother of God, Our Lady the Queen of the Angels for whom the City of Los Angeles was named – which will be painted on a 10' x 18' canvas using the expressive medium of finger-painting in a paint-by-number outline.
Admission will be FREE to everyone on opening day Friday; Saturday and Sunday will be $5 for adults and $3 for seniors, and FREE for children 12 and under.
For more information and a complete lineup of entertainment and food, visit the link below.