LA River Boat Race and Parade at Glendale Narrows
September 9, 2017
Free – $25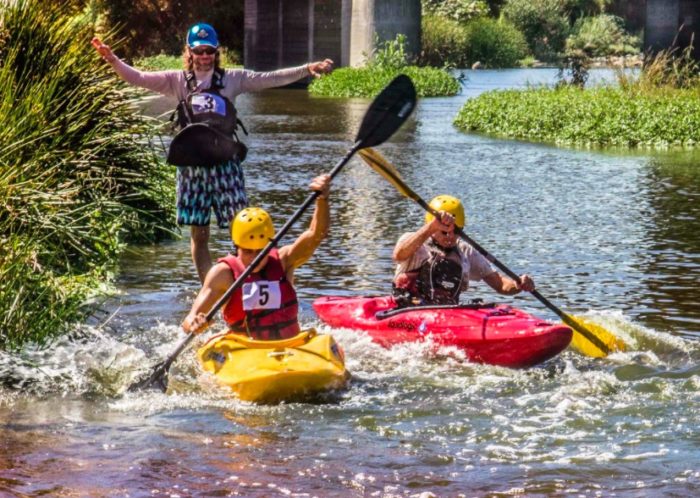 Image via Paddle Guru
---
The scenic Glendale Narrows section of the Los Angeles River will be home to the fourth LA River Boat Race on Saturday, September 9. These three races through the river enjoying ongoing revitalizing is open to paddlers of all ages and abilities!
The original "Fun" Course is suited to every ability. Participants paddle along a short rapid and some flat water and will engage in one "fun" task along the way. Kayaks and safety gear will be provided. Though the suggested donation is $25, all are welcome to "pay what they can afford."
The Down River Race goes one and half full river miles. For this race, you need to be an experienced adult paddler and supply your own watercraft and gear that will enable you to navigate rocky rapids, dead ends, drops and rock gardens. This course finishes below LA's newest soon-to-be park.
The third race, the ACA Multisport Triathlon Race, combines paddling (stand-up paddle board are welcome), cycling and running. Each of these three legs will take place on a half-mile section of the river or the adjacent bike path and can be enjoyed by an individual or a team.
In addition, this year marks the debut of the boat pageant and parade, with audience voting and surprise celebrity judges. Get detailed information about how to enter the parade here.
Participants must be at the site by 9 a.m. for the 11 a.m. race start. The location of start line is approximately 2900 Clearwater St 90039.
Costumes are encouraged, so why not dress up in your most nautical outfit? Close-toed, water resistant shoes are necessary to compete. Ahoy!