Late Night Fridays at La Brea Tar Pits
July 13, 2018 @ 5:00 pm

-

8:00 pm

Free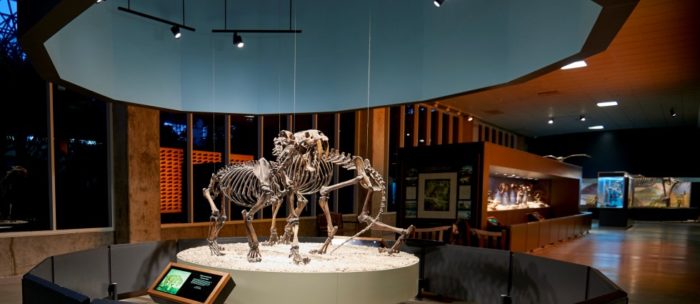 Image via La Brea Tar Pits
---
Looking for something different to do on Friday nights this summer? Then visit the La Brea Tar Pits and Museum for Late Night Fridays!
You'll enjoy free general admission at these special end-of-the-workweek evenings, taking place from 5 to 8 p.m. through the end of August. Attendees will be able to participate in exciting special activities (some for an additional price) that are available only during Late Night Fridays. These include special 3D movies (including Werner Herzog's Cave of Forgotten Dreams), behind-the-scenes tours, live excavations, and more.
These options include:
Cave of Forgotten Dreams (This 3D documentary from filmmaker Werner Herzog journeys into France's Chauvet Cave to see the world's oldest cave paintings). Tickets are $10.
Behind-the-Scenes Tours (Check out the museum's fossil lab! Speak to the research staff about their work and get an up-close look at they do with the fossils found in the museum's daily excavations. $10 per person.
Live Excavations (Step outside the museum to visit two active excavation sites, where fossils are found on a daily basis). Admission is free with the Free Admission ticket.
Inside the Museum (Watch scientists clean and prepare fossils in the Fossil Lab. Look at fossil showcases and stand next to fossils of dire wolves, mammoths, saber-toothed cats, and giant ground sloths). Free with free admission ticket.
Tickets are currently available through July 20. Reserve your ticket online via the link below.