L&E Oyster Bar's Five-Year Anniversary Celebration
January 22, 2017 @ 5:00 pm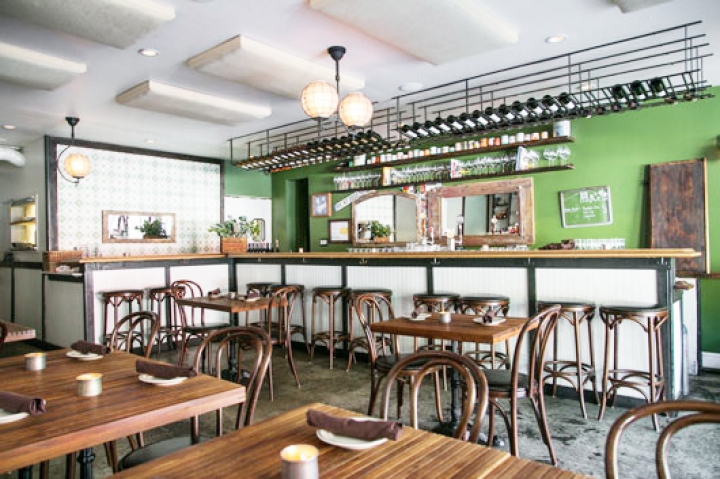 Photo credit: L&E Oyster Bar
---
L&E Oyster Bar, one's of Silver Lake's favorite restaurants, is celebrating its five-year anniversary with a paella party on Sunday, January 22.
Starting at 5 p.m., L&E will dish out Chef Spencer Bezaire's paella, on the house, until it's gone. In addition, L&E will serve up free oysters from some of their favorite oyster purveyors until they run out.
It isn't easy to keep a restaurant going in LA for a year, much less five, so this anniversary is a genuine testament to L&E's sustained popularity.
L&E's focus is a seafood-intensive menu with an emphasis on freshness, seasonality, and French inspiration. It's owned by two native Angelenos: the aforementioned Bizarre and GM/Wine Director Sabrina Reinbacher. Bezaire cultivates relationships with oyster farmers up and down the California coast so he's able to get some of the best oysters in the state.
Housed in a two-story building, L&E's bottom floor is a casually elegant small restaurant. A bar with a more abbreviated menu takes up the entire second floor. While they offer a great selection of raw oysters, L&E is also noteworthy for their impressive selection of grilled oysters, with delicious old-school preparations like Rockefeller (topped with spinach, roasted garlic, lemon zest, granda padano,and bread crumbs) and Casino (enhanced with butter, paprika, parsley, shallots, and Nuske's bacon) sharing center stage. Other notable menu choices includes lobster rolls topped with caramelized onions, a seriously juicy burger, and an oyster po'boy.
In addition, to keep the party vibe going from January 23 to 27, L&E's downstairs area will revisit a  different favorite dish from the past five years each evening, while the upstairs bar will again serve free oysters from 5 p.m. till they're gone.