Meet The Grunion: A Grunion Run at Cabrillo Marine Aquarium in San Pedro
May 1, 2018 @ 8:00 pm
$1 – $5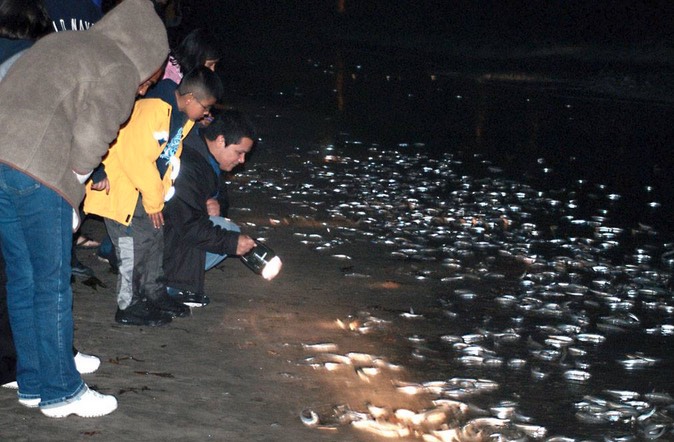 Image via Cabrillo Marine Aquarium on Facebook
---
Ever been to a grunion run? Stay up late at the Cabrillo Marine Aquarium in San Pedro and see if you can witness this seasonal marvel of nature.
In addition to guided observation at the beach during spawning (hopefully!), the Aquarium will offer a special auditorium program and demonstrations, all designed to help you learn about the grunion's annual ritual.
Warm clothing and a flashlight are recommended. Cost is $5 for adults, $1 for seniors, students and children. Museum members are free.
Keep in mind that grunion may be taken by hand only and a valid California fishing license must be displayed if you are 16 years or older.
For the full schedule of likely spawning dates, check here.