NHMLA Presents a Night of Ideas Los Angeles
February 1 @ 6:00 pm
Free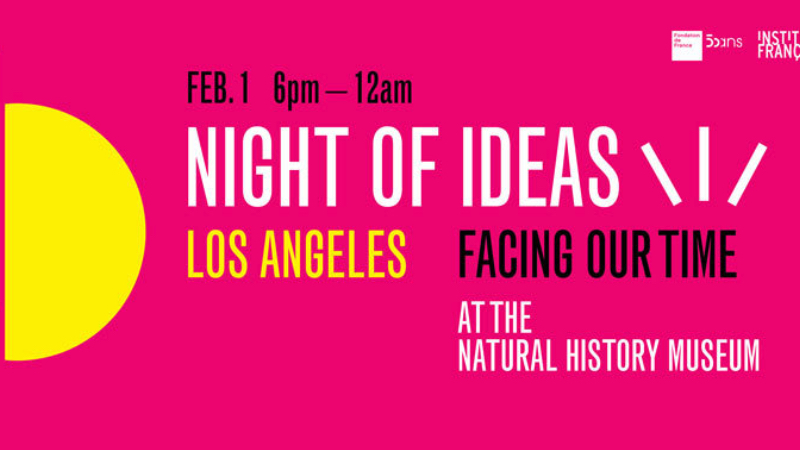 In collaboration with the Consulate General of France in Los Angeles, Natural History Museum of Los Angeles County (NHM) will present the second annual La Nuit des idées (Night of Ideas) Los Angeles Program on February 1. The mission of the event is to give people the opportunity to learn and discuss the newest discoveries and important issues facing the world today. Coordinated worldwide by the Institut Français, the series will take place simultaneously across five continents in 2019, from Dakar to Los Angeles, as well as Brussels, Buenos Aires, Kathmandu, Marseille and Paris.
This year's theme is "Facing Our Time," which explores questions about our current political, social, and ecological climate, ways to create change, and the power of imagination and creativity. NHM will have its galleries, diorama halls, theater and public spaces on display throughout the museum. There will also be engaging lectures and conversations, live musical and dance performances, readings, art installations, screenings, and more. See the full schedule of events here.
Night of Ideas is free to the public with a reservation or at the door.