Online/Offline Los Angeles
October 3 @ 6:30 pm
Free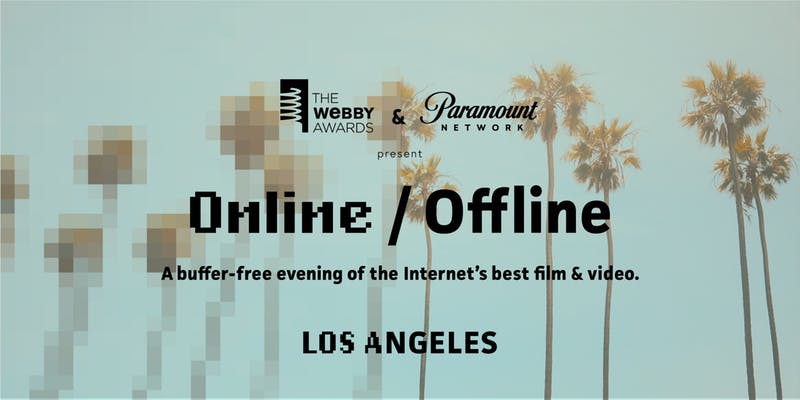 Image via Eventbrite
Come out to NeueHouse Hollywood on Wednesday, Oct. 3 for a special night of programming, drinks and networking at Online/Offline. Billed as a "first-of-its-kind" screening, the event will feature a specially curated selection of Webby winning films spanning humor, animation, music, and much more.
Selections are from around the world and produced by talent such as Super Deluxe, Funny or Die and Jay-Z, just to name a few. A special presentation from Paramount Network will also be shown. Whether you're interested in online video, want to catch a free shorts program, or are interested in filmmaking yourself, this event is tailored to hold something worth seeing.
This event begins at 6:30 p.m. and is free to attend with an RSVP. To read more information or put your name on the list, you can visit the link below.