The Original Renaissance Pleasure Faire Returns This Spring
April 9, 2017
Free – $150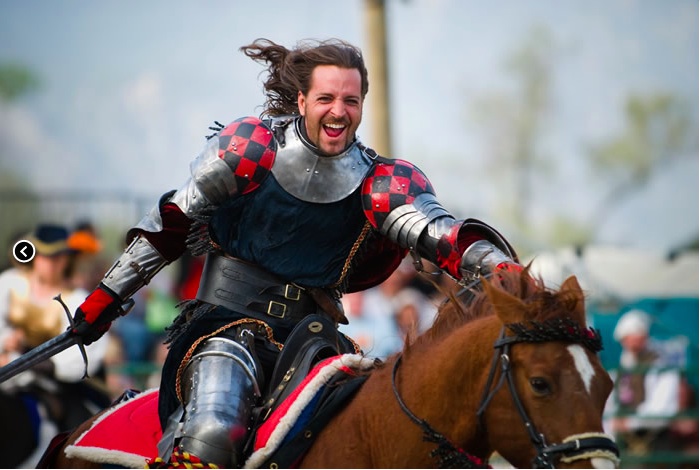 'Victory Ride' by Robert Armstrong. Photo courtesy of Renaissance Pleasure Faire
---
Hear ye, hear ye! The Original Renaissance Pleasure Faire is back at the Santa Fe Dam Recreation Area in Irwindale for another year of fun!
From 10 a.m. to 7 p.m. every Saturday and Sunday, from April 8 through May 21, adults and kids alike can come to the fair for an afternoon of games, rides, mouthwatering food and artisan crafts. This historical fair (literally) will transport you the 1700's with storytelling, lively entertainment and sing-a-longs. There will also be archery, maiden braiding, a fools maze and a dragon swing.
The food options include a sausage, bread and cheese booth, steak on a stake, meat pies and last but not least, turkey legs! In addition, various pub crawls will take place throughout the festival season. To learn more about this living-history fair, visit here.
Tickets for the fair start at $0 for children four and under, to $23 for adults at early-bird admission. Season passes are also available for $150. We highly recommend buying your tickets online in order to avoid the box office wait.
For more information on this fun experience, visit the event link below.