Outfest Under the Stars at the Ford Theatres
July 18

-

July 21

$20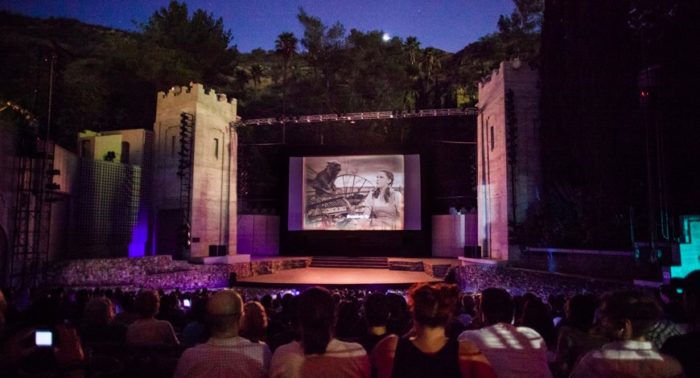 Image via Outfest Under the Stars on Facebook
---
Outfest Under the Stars, part of the acclaimed Outfest Film Festival, brings four nights of films promoting LGBTQ equality to the Ford Theatres in Hollywood from July 18-21.
Bad Reputation, a documentary about rock icon Joan Jett, kicks off the festival on July 18. Bad Reputation includes interviews with the likes of Michael J. Fox (who co-starred with Jett in the 1987 film Light of Day), Debbie Harry, Billie Joe Armstrong, Iggy Pop, Miley Cyrus and more. It will follow the short film Flu$h.
When the Beat Drops, screening July 19, is a feature about the post-voguing dance style known as bucking. Directed and choreographed by Jamal Sims, who has worked with Madonna, Jennifer Lopez and RuPaul's Drag Race, this doc is an inside look at a fierce, up-and-coming dance movement.
Postcards from London, playing on July 20, is the unique story of a young man who becomes part of a crème de la crème group of London escorts whose extensive knowledge of art history makes for elevated post-coital conversation.
Molly Shannon stars in Wild Nights with Emily. This comedic reimagining of the life of 19th-century poet Emily Dickinson transforms Emily's reputation from sad recluse to lively lesbian.
Each screening is $20 and begins at 8:30 p.m.  Tickets can be purchased via Outfest.