Pop-Up Magazine's Spring Edition at The Theatre at Ace Hotel
May 12, 2018 @ 7:30 pm
$39 – $49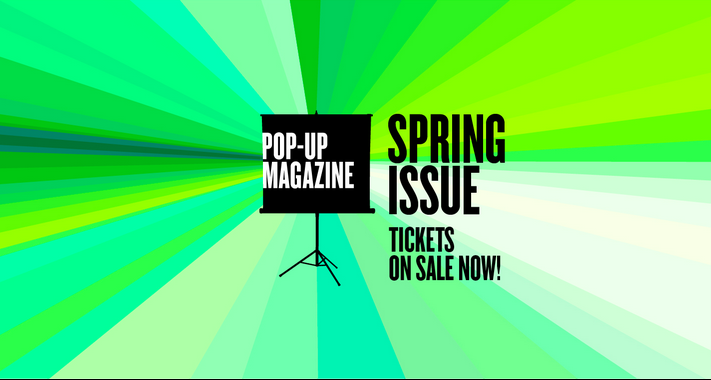 ---
Pop-Up Magazine is returning to The Theatre at Ace Hotel in Downtown Los Angeles on May 12 with their new spring show!
In case you're unfamiliar with this unique storytelling experience, Pop-Up Magazine showcases various writers, performers and composers from across the nation during this one-night show. The show is comprised of short performances of jaw-dropping, scandalous, funny and endearing stories. Oftentimes they relate to current societal issues and recent pop culture happenings.
There is also an opportunity to mingle with the producers and storytellers during a drink-and-greet following the main event.
Tickets for the event are currently available online and range from $39-49. Check out the event website for additional information and tickets.