Pop-Up Magazine at the Theatre at the Ace Hotel on April 7
April 7, 2016 @ 7:30 pm
$25 – $45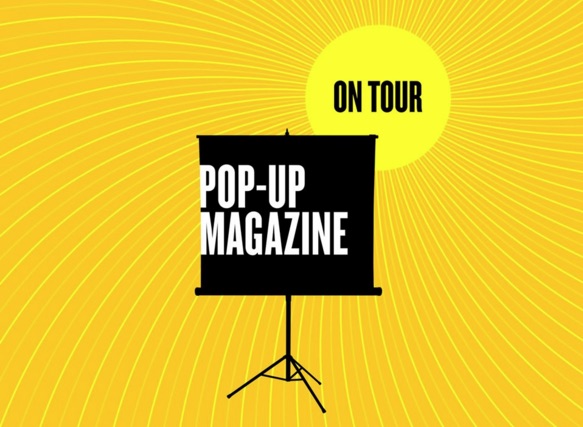 Image via Pop Up Magazine Facebook 
---
Pop-Up Magazine is a live magazine, created for the stage and performed in front of an audience. This is a truly unique event it's not recorded and nothing goes online. There's also a big party after the show where guest get to mingle with performers.
You'll find some of the country's most interesting writers, filmmakers, actors, comedians, photographers, radio producers and more on the bill.
Los Angeles performers include: Kumail Nanjiani from HBO's Emmy Award-nominated series Silicon Valley, Dexter Thomas, a writer for the Los Angeles Times, Claire Hoffman, a journalist based in Los Angeles who writes for the New Yorker, Rolling Stone, among other outlets, Oscar-nominated director Ava DuVernay ("Selma"), and photographer and "Echo Park" filmmaker Amanda Marsalis.
In addition, Alex Cohen the co-host of KPCC's "Take Two" in Los Angeles, will be on hand to interview a different person at every show, someone local to each city.