Pop-Up Magazine's "Winter Issue" at the Theatre at Ace Hotel
February 5, 2018 @ 7:30 pm
$35 – $49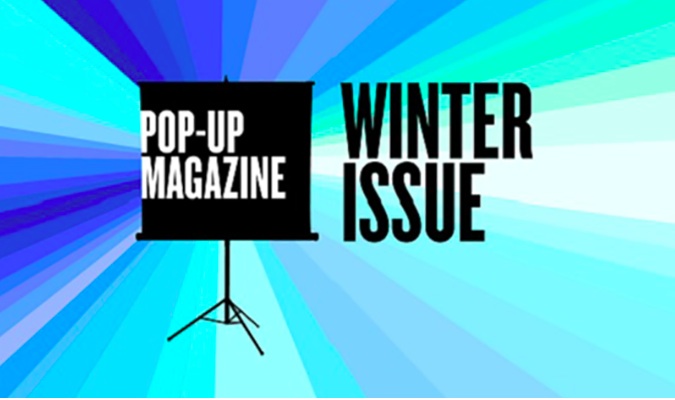 Live variety show Pop-Up Magazine is back for another round of laughter and comical genius at the Theatre at Ace Hotel on February 5!
Audience members can sit back, relax and enjoy performances from various reporters, filmmakers and all-around storytellers. Contributors for the "Winter Issue" include National Geographic photographer David Guttenfelder; podcast hosts Brittany Luse and Eric Eddings of Gimlet's The Nod and Rose Eveleth (Flash Forward; ESPN's 30 for 30); writers Sloane Crosley (The Clasp, I Was Told There'd Be Cake); and Albert Samaha (BuzzFeed News).
Each contributor will tell a unique story never-been-heard during this live magazine show. The storytelling will be multi-media, with different contributors using verbal words, media screens or music.
Tickets for the event are currently available online and start at $35. For more information, be sure to check out the event site link below.