Popped! Popcorn & Cocktails Party in Santa Monica
January 19, 2017 @ 7:00 pm
$20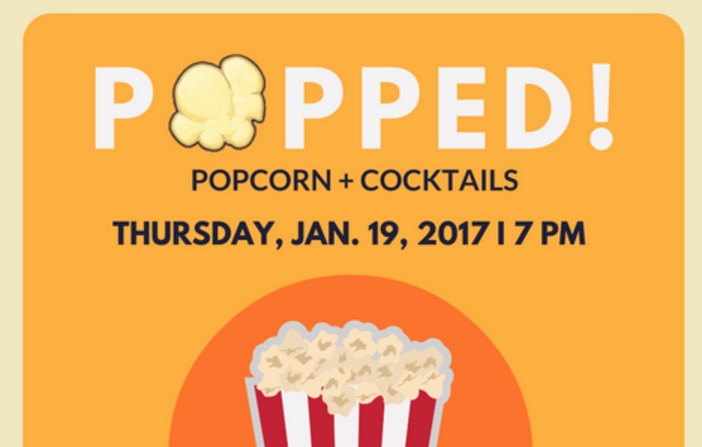 ---
January 19 is National Popcorn Day, and to celebrate SpinPR is hosting a Popcorn & Cocktails Party to honor the beloved snack at a secret location in Downtown Santa Monica.
While the venue is still on the down-low, here's what we do know: From 7 to 10 p.m. attendees will enjoy unique cocktails, gourmet popcorn and everything else that can be popped! There will also be a Chopped-style popcorn competition that demonstrates the best take on unique flavors for popcorn.
Tickets are currently available online for $20 (while supplies last)
Guests will be alerted with the venue name once tickets have been purchased.
Happy snacking!