Learn About 'The Secret History of Twin Peaks' at the Last Bookstore
October 24, 2016 @ 7:00 pm
Free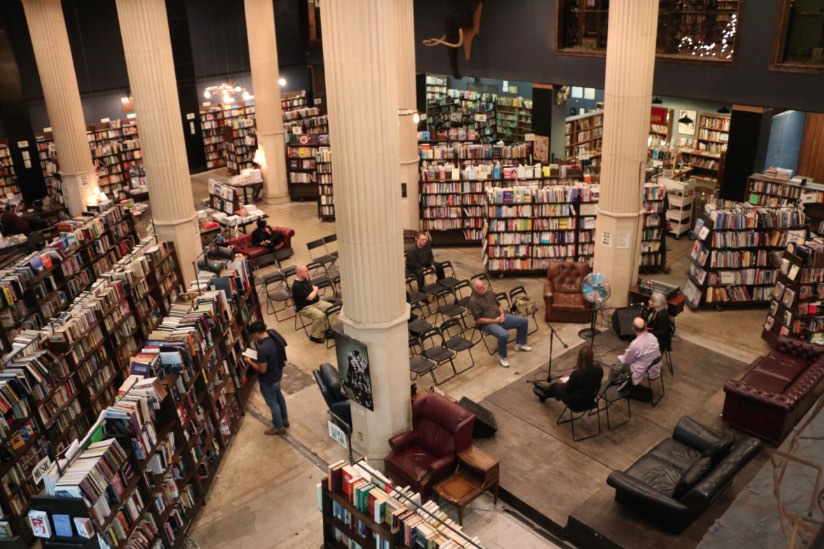 Photo by Brian Champlin
---
If the names Dale Cooper or Laura Palmer have a special meaning for you, then we've got an event you won't want to miss.
On Oct. 24 The Last Bookstore will host writer Mark Frost (the co-creator and executive producer of Twin Peaks), as he presents his novel The Secret History of Twin Peaks.
Frost will be signing his new book, which promises readers "a vastly layered, wide-ranging history that deepens the mysteries of the iconic town in ways that will thrill disciples of the original series, and will prep fans for the upcoming Showtime series like nothing else out there."
Keep in mind that the demand for attendance of this event is expected to be extremely high. The Last Bookstore will be closing early in the day and then reopening around 5 p.m. to set up the line. Capacity for the venue is around 300 people, so if you want to assure yourself of entry you'll want to get there early.
Additionally, the Last Bookstore website states that those wishing to get books signed will be asked to purchase a copy of the author's title from The Last Bookstore. Any outside books must be checked with security upon entering the store. Keep your receipt of purchase if you want the signature.
Oh, and enjoy!