Silent Skate Party at Pershing Square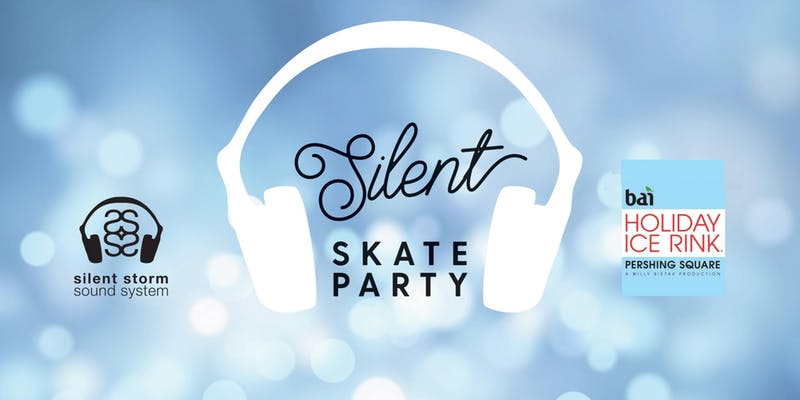 The Silent Skate Party is back at the Pershing Square Holiday Ice Rink for winter 2018. Silent Skate Party nights aim to transport guests from the bustling urban atmosphere of DTLA to a serene skating experience. Headphones are provided to all skaters, who then have the ability to choose one of three stations to skate to. The November 30 edition of Silent Sate Party features two different sessions: 7 to 8 p.m., and 8:30 to 9:30 p.m. Tickets are $15 per person.
Check the Eventbrite link below for more information.