The 30th CicLAvia in Wilmington
April 28 @ 9:00 am

-

4:00 pm

Free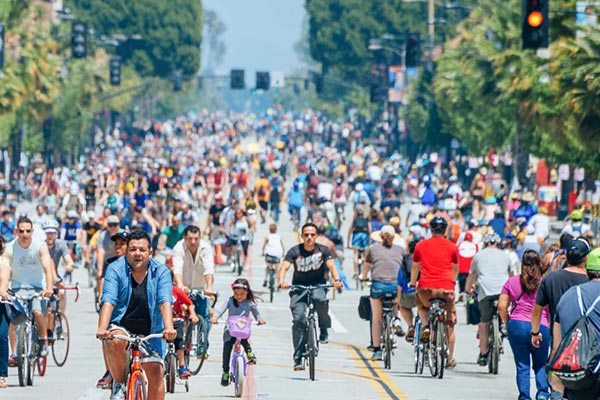 Image via CicLAvia–Wilmington
CicLAvia, a Los Angeles based nonprofit that opens streets to car-less adventure in L.A. county, returns to Wilmington for its 30th run on April 28. As one of the biggest events of its kind in the United States and a pioneer in the global streets movement, CicLAvia encourages vibrant public spaces, active transportation, connecting people in the community, and good health through car-free streets. Over the years, CicLAvia has created a public park experience for Los Angelenos by temporarily closing its streets to cars and traffic.
On April 28, CicLAvia partners with LA2050 to open the streets in Wilmington for people to to run, bike, skate, scoot, or stroll.
CicLAvia takes place from 9 a.m. – 4 p.m. on April 28 over the span of 2.25 miles in Wilmington. Check out the route map on the CicLAvia site for your best entry plan.