'The Unconventional Canvases of Keith Haring' Art Exhibit at The Peterson Automotive Museum
December 17, 2016
Free – $15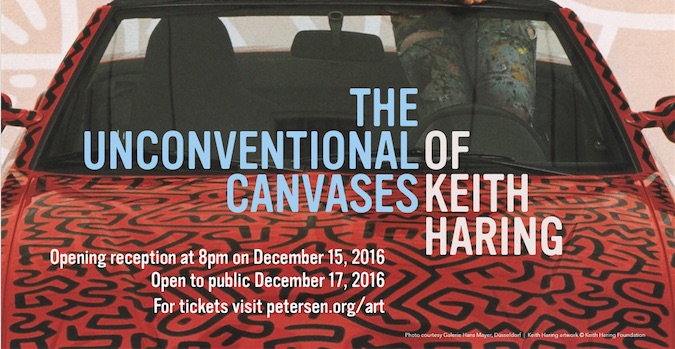 ---
The first-ever exhibit of Keith Haring car originals is coming to Los Angeles starting December 17.
In case you're unfamiliar, Keith Haring was a popular underground NYC artist during the 1980's. He loved painting on unconventional surfaces and would capture the spirit of the underground art scene through his imaginative imagery. Even if you don't know his name, chances are you know his recognizable style of artwork that appeared on Swatch watches, murals around the world, and on a skirt worn by Madonna in her iconic "Borderline" video.
The Peterson Automotive Museum will host the five-piece art exhibit that features paintings on various autos and bikes. Tickets for the museum are $15, however senior and student discounts are also available.