Enter The Continent: The Witcher Fan Experience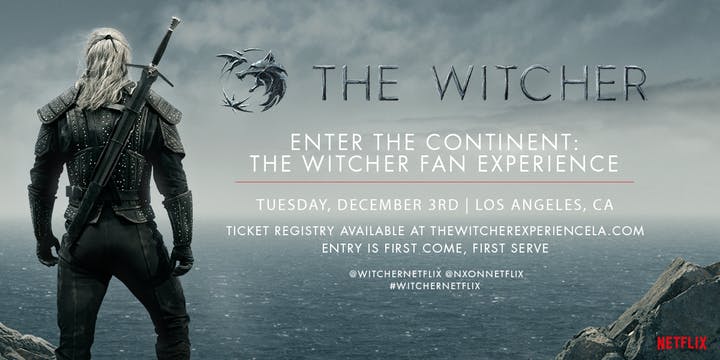 Netflix's The Witcher will be released on Dec. 20, but fans eager for an early look can check out an exclusive (and free!) one-night-only fan experience coming to Los Angeles on Dec. 3 at The Egyptian Theater.  Guests begin their night at what's called 'The Continent', a fan fest that includes photo opps, giveaways, trivia, interactive stations and an immersive walk-through experience taking you inside the world of The Witcher. Following the experience, fans will be privy to a premiere screening of the soon-to-be-released fantasy drama.
There will be two time blocks / screenings on the evening of the event, as follows:
Experience One: 4:30 – 7:00 PM / Screening: 7:30 PM
Experience Two: 7:30 – 10:00 PM / Screening: 10:30 PM
NOTE: The RSVP ticket must be redeemed for an official ticket at the event in order to gain entry. Tickets will be given out on a first come, first serve basis, so early arrival is recommend. For more information visit the official event site linked below.