Voyager VR Theatre at Ace Hotel From February 19-25
February 25, 2018 @ 2:00 pm
$35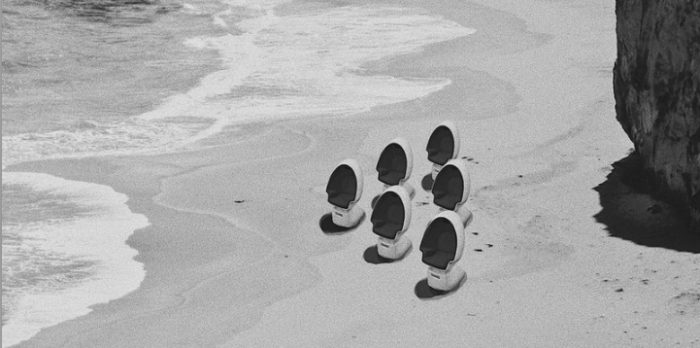 Image via Eventbrite
---
The world's first premium cinematic VR chair, Voyager is the ultimate way to enjoy VR. Now you can try it out for yourself during a special weeklong event at the Ace Hotel Downtown Los Angeles from February 19-25.
Here's a taste of what you'll get to watch:
Dinner Party (Screened at Sundance in 2018)
Based on the true story of Betty and Barney Hill, Dinner Party follows the interracial couple who reported the nation's first UFO abduction in 1961. Watch the trailer here.
Melita (Screened at Venice in 2017)
In 2026, the world is rapidly deteriorating due to climate change. Anaaya, a brilliant Inuit female scientist, is appointed to find a planet that humans can inhabit, and she's joined by Melita, an advanced A.I. sent to help her on the task. Together, they will embark on a journey against time to save humanity from extinction. Watch the trailer here.
A third piece is coming, but details were not yet revealed at publication time.
Please arrive on time, as the Voyager VR Theatre is just like a movie theater, meaning that if you come late, you miss the show. Feel free to come early, as drinks will be available at the Mezzanine Bar, and there is plush lounge seating in the theatre for hanging out.
Tickets are $35, and it's recommended that attendees be at least 13 years of age. Goldstar is offering a limited number of discounted tickets, while supplies last!
Additional info can be found via the link below.