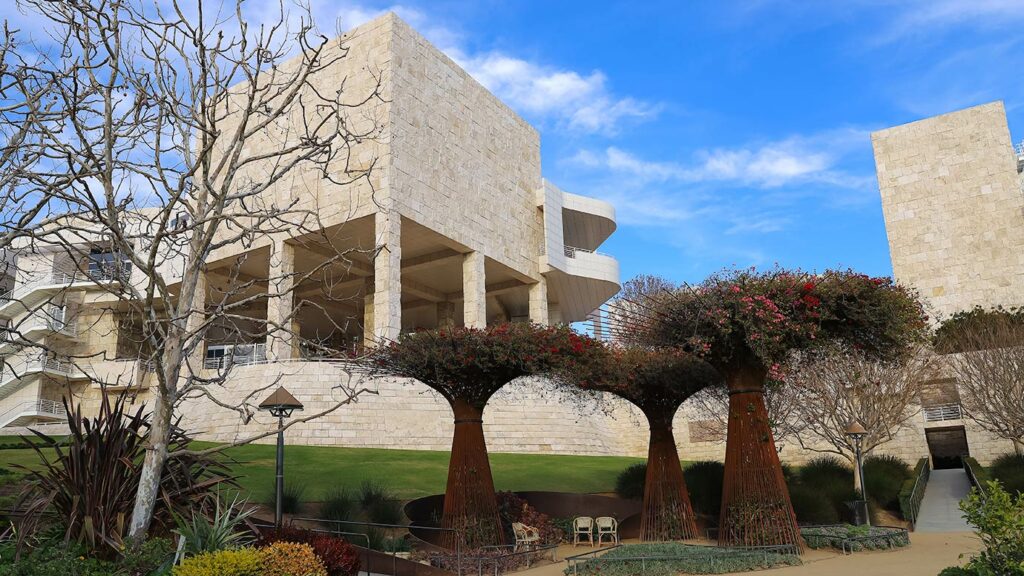 You know what, I look at this month's list and remember how grateful I am to live in our city, where the sheer variety of things to do can inspire, overwhelm, and above all else, entertain.
Here you'll find world class art exhibitions, free outdoor concerts, a beachside festival, masked Mexican wrestling, a traveling Hubble Telescope exhibit, a bug fair, a community kite festival, a DragCon, an IPA fest… and yes, multiple free outdoor yoga classes. This is your May in Los Angeles. Hope you enjoy!
Things To Do This May
[REMEMBER: If free museums are your bag, check our Cheatsheet of Free Museum Days in May]
626 Golden Streets (May 1) -> This San Gabriel Valley open streets initiative returns with a Mission to Mission route, allowing bicyclists and pedestrians to navigate the roads car-free over a five mile course through South Pasadena, Alhambra and San Gabriel. Each of the three cities will host a hub featuring live performances and special activities. Free to attend. Runs 9 a.m. to 4 p.m. More info here.
May Day Pop Up (May 1) -> Third Sundays NoHo and Benny Boy Brewing will host a day of shopping, food and brews at the newly opened Lincoln Heights brewery. The event is 21+ and will feature a line-up of female-owned small businesses, beers and ciders from Benny Boy and food by Hangaburs and Metztli Taqueria.
Cinco de Mayo at The Rose Bowl (May 1) -> Celebrate Cinco de Mayo early with a free family festival at The Rose Bowl featuring a community marketplace, live entertainment, bites for sale, and a group workout session. Free to attend. Runs 10 a.m. to 5 p.m. More info here.
L.A. Underwater: The Prehistoric Sea Beneath Us (opening May 2) -> The newest exhibition at the Natural History Museum focuses on L.A.'s prehistoric past, when much of the land we see together was covered by ocean, and sea creatures. More info here.
Netflix is a Joke: The Festival (continues through May 8) -> Netflix's first-ever live comedy festival will bring over 100 live shows to 25 Los Angeles venues from April 28 to May 8. The lineup is, frankly, too big to list here, but if they have a Netflix comedy special, rest assured they're probably part of this show. More info here.
L.A. County Fair (May 5-30) -> Again the Fairplex in Pomona, this annual tradition of carnival rides, concerts, and way-too-greasy food is moving to May for 2022, with a centennial celebration theme of "Back to Our Roots." Advanced purchase adult tickets start at $15. Open Thursday to Sunday through the end of the month. More info here.
Lucha Libre Rides Again with Cinco de Mayan (May 5-6)-> This special two-night, Cinco de Mayo celebration at the Mayan Theatre features Lucha VaVoom's signature combination of Mexican masked wrestling, burlesque, and comedy. Tickets are $65 More info here.
Cinco De Mayo Mercado (May 6) -> Celebrate Cinco de Mayo weekend with San Gabriel's Cinco de Mayo Mercado in the Mission District. Entertainment will include a tribute to Selena by Grammy Award-winning artist Adelaide Pilar and a live performance by Ballet Folklorico Sol de Fuego. There will also be artisan vendors to browse, a beer garden, and food trucks onsite with bites for purchase. Free to attend. More info here.
First Fridays at NHM: Plant Powered (May 6) -> Natural History Museum continues it's 2022 First Fridays series in May with Plant Powered on May 6. Dance to tunes spun by DJ Sammi G and catch a panel discussion featuring Ricardo San Martin, director of UC Berkeley's ALT:MEAT lab and Jocelyn Ramirez, founder of Todo Verde. Cap the evening by enjoying live musical performances by Empress Of and Loyal Lobos. Tickets are $20 for non-member adults. More info here.
Free Comic Book Day (May 7) -> Every first Saturday of May, an international comic book celebration takes place where participating comic book shops give away free comic books (or other special freebies) to shop visitors. Get more info and finds nearby stores here.
The Hubble Traveling Exhibit (starting May 7) -> This traveling 2,200-square-foot exhibit comes to the Mount Wilson Observatory starting in May, immersing guests in all things Hubble, including a scale model of the iconic telescope, plus interactive holograms, hands-on displays, and images of cosmic phenomena captured by the telescope since it began operation. More info here.
Unique Markets Spring Pop-Up (May 7-8) This two-day pop-up experience comes to the California Market Center offering one-of-a-kind gifts from modern, independent designers, artists, and emerging brands. Aside from shopping, Unique Markets offers two afternoons of fun music, free bites, drinks, DIY projects, and a photo booth. GA tickets start at $15. more info here.
David Sedaris at UCLA (May 8)-> Humorist and bestselling author David Sedaris comes to Royce Hall for an evening of readings and recollections, including from his most recent collection of essays, The Best of Me. Tickets start at $49. More info here.
Is This What Direct Democracy Looks Like? (May 11) -> Do ballot initiatives and recall elections in our state work like they're supposed to? Are they avenues for direct action, or are have they become tools of the elite? To answer these questions, Zócalo Public Square welcomes California Secretary of State Shirley Weber as part special panel discussion hosted at the ASU California Center in DTLA. Free to attend, and includes a post-talk reception with complimentary beverages. More info here.
RuPaul's DragCon (May 13-15) -> Expect three days of all things drag via a series of panels, photo ops, meet-and-greets, shopping, performances, and DJ sets, plus plenty of face time from the stars of RuPaul's Drag Race seasons 12 and 13, and RuPaul's Drag Race All Stars season 6. Single day tickets range from $40 to $50. More info here.
Getty 25 Community Festivals (starting May 14) -> This summer, The Getty celebrates its 25th anniversary via a series of free pop-up community festivals held throughout Los Angeles County. Each event highlights curated experiences reflective of the host community, including interactive workshops, live music and performances, an artisan marketplace, food trucks, giveaways, photo booths, and more. For May, the series comes to Inglewood on May 14-15, and Lincoln Heights on May 21-22. More info here.
Self Care Yoga at CAAM (May 14) -> Meditation instructor Constance Hartwell leads this 60-minute yoga flow session at the California African American Museum. Free to attend. Be sure to bring your own mat and water. More info here.
Downtown Burbank Arts Festival (May 14-15) -> A huge vendor marketplace takes over Downtown Burbank on May 14-15. Expect around 150 indie sellers on hand offering curated goods include original fashion and jewelry design, paper goods, innovative home decor and housewares, art, photography, food, and more Free to attend. More info here.
Cruel World Festival (May 14-15) -> A two-day concert event at Brookside Park in Pasadena headlined by Morrissey, Bauhaus, Blondie, DEVO, Echo & The Bunnymen, The Psychedelic Furs, and Violent Femmes. Day one is currently sold out, with day two tickets still available starting at $179. More info here.
Late Night at Skirball (May 20) -> Skirball Cultural Center "The Jewish Deli!" Guests will enjoy after-hours access to galleries, food for purchase from deli pop-up stands, and DJ'd music. Tickets are $10. More info here.
New Exhibitions at The Broad (opening May 21)-> Two new exhibitions come to The Broad in May, including, Takashi Murakami: Stepping on the Tail of a Rainbow, the immersive artist's first solo exhibition at the museum. Also opening will be This Is Not America's Flag, an examination of the use and symbolism of the USA flag in art. More info here.
2nd Annual People's Kite Festival (May 21) -> Clockshop and California State Parks are hosting Community & Unity, a second annual People's Kite Festival on May 21 from 2 to 6 p.m. at the Los Angeles State Historic Park. Expect demos from kite masters, special workshops, curated snacks for purchase, and tons of colorful kites sailing through the sky. Free to attend, and donations welcome. More info here.
Off The 405 at The Getty (starts May 21) -> Live outdoor music returns to The Getty this summer with the Off the 405 concert series, kicking off with a performance by singer/songwriter Zsela on May. Concerts continue on select Saturdays in June, July and August. Free to attend with reservation. More info here.
LA IPA Fest (May 21)-> The 8th annual Los Angeles IPA Fest moves to Brennan's in Marina del Rey for 2022. Over 50 breweries will be submitting, with local faves including Smog City (Torrance), Eagle Rock Brewery, Highland Park Brewery, Mumford, El Segundo Brewing, and Beachwood among the lineup. GA Tickets start at $38. More info here.
NHM's Bug Fair (May 21-22) -> The Natural History Museum gets buggy with a weekend-long event highlighting exotic insect collections, bug-inspired artwork and jewelry, bug-tastic crafts, live animal demos, and bug-related products such as honey and silk. Get more info here.
Museums of the Arroyo Day (May 22) -> Museums of the Arroyo (MOTA) Day returns for the time in-person since the start of the pandemic with a day of cultural appreciation and free family fun centered in and the around the Arroyo Seco. Attendees can get free admission to six local museums and cultural sites: the Gamble House, Heritage Square Museum, The Los Angeles Police Museum, Lummis Home, and the Pasadena Museum of History. More info here.
Concerts in The Dome (starting May 22) Mount Wilson Observatory launches the 2022 season of its special classical concert series hosted inside the historic 100-inch telescope dome, where the acoustics are said to be some of the finest in the world. There will be two musical performances, one at 3 p.m. and the other at 5 p.m., with an artists reception in between the shows at 4 p.m. Tickets are $50 -> More information
Pop-Up Magazine at The Ace Hotel (May 26) -> The live multimedia experience Pop-Up Magazine returns with its "spring issue" on May 26 at The Ace Hotel Theatre. The collection of stories and performances will include contributions from artist and author Chanel Miller (NYT bestselling memoir Know My Name), podcast host Tracy Clayton (Another Round, Netflix's Strong Black Legends), author and illustrator Kristen Radtke (The Verge; Seek You: A Journey Through American Loneliness and Imagine Wanting Only This), 2020 Pulitzer Prize finalist Chloé Cooper Jones (author of Easy Beauty), writer Brooke Jarvis (The New York Times Magazine, Wired, The New Yorker), author Elena Passarello (Let Me Clear My Throat and Animals Strike Curious Poses), photographer Oscar Castillo (Magnum Foundation grantee) and more. Tickets start at $39. More info here.
Yoga on the Mountain (May 28) -> On the last Saturday in May, the Santa Monica Mountains Fund hosts a morning of outdoor yoga and live acoustic music at the King Gilette Ranch in the heart of the Santa Monica Mountains. All skill levels are welcome. Free to RSVP, and reservations are required to attend. More info here.
Fiesta Hermosa (May 28-30) -> Memorial Day weekend in Hermosa Beach means one thing: Fiesta Hermosa! This May's three-day festival features a marketplace with over 250 vendors, and three areas for live music including the main stage right on the beach. Admission is free. More info here.
Topanga Days (May 29-30) -> The annual fundraiser festival for the Topanga Community Center returns over Memorial Day weekend for two days of games, food and live music, capped by a Memorial Day parade on Monday, May 30. Adult single day tickets start at $50 per person. More info here.
---
Any notes or corrections? Want to suggest an event we should add to an upcoming list? Hit us up at [email protected].
---
Want to get the best things to do in L.A. sent straight to your inbox? Join over 60,000 Angelenos who subscriber to our twice weekly email newsletter!
By subscribing, you agree to our terms of use and privacy policy and consent to receive emails from We Like L.A. about news, events, offers, and partner promotions.