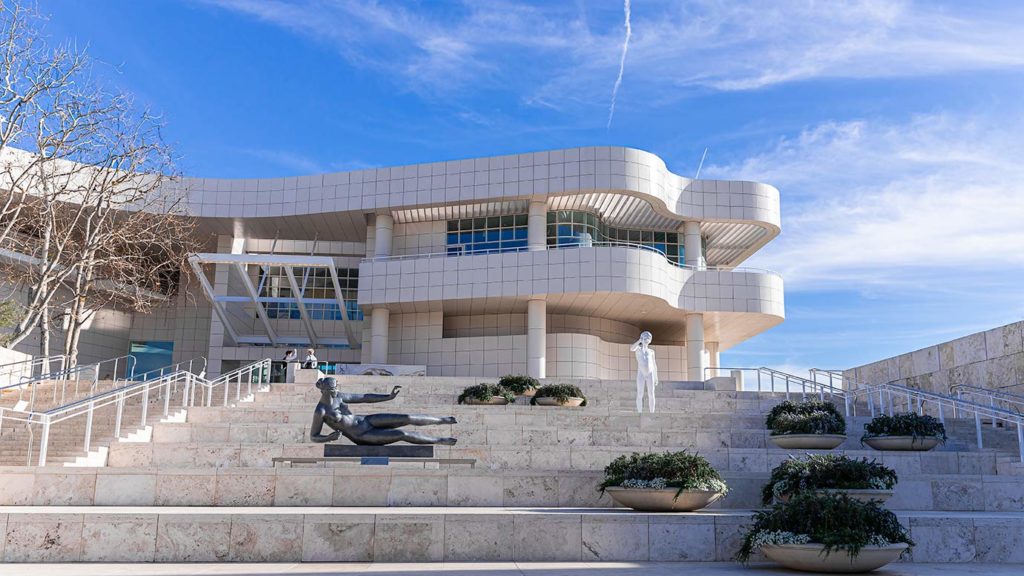 Call me a cheapskate, or a culture vulture, or if you want to be more generous, a "budget conscious Angeleno," but there is just something magical about the word free. Specifically, the free museum. In Los Angeles (by my most recent count) there are over thirty museums and cultural institutions that offer either a) free admission all the time, or b) special free days/times for visitors to take advantage of. I'm all about it.
Since the pandemic struck, L.A.'s free museum deck has gotten reshuffled. Some institutions, like the Annenberg Space for Photograhpy, have closed. Others, like Pasadena's Norton Simon Museum or the Kidspace Museum, have temporarily nixed their free days. Things have changed, and now seems like a good time for a free museum update. Hence, this post.
[REMINDER: If you want to stay connected with our weekly updates and find out MORE FREE THINGS to do every week/weekend in Los Angeles, be sure to sign up for the We Like L.A. Newsletter]
In the first section below, I'll list out all of the Los Angeles County museums and cultural spaces (that I'm aware of) offering free admission, year-round. Next, I've catalogued all the museums and botanical gardens I could find that offer free admission at least once a month and, in some cases, more frequently. Lastly, the final bit is a simple bullet list showing which sometimes-free museums are open depending on which week of the month it is. Want to know which museums offer a free day on the second Tuesday of each month? Or the third Thursday? This will help.
Reminder: "free admission" is a term I used advisedly, since there are sometimes costs associated with a visit that fall outside the ticketed entry category. Specifically, I'm talking about parking, which as in the case of both Getty museums is more than nominal ($20 per vehicle to be exact). There is also the issue of travel time, which depending on your location and the time of day, can be a hefty cost unto itself. Finally, don't blame me if your Bumble date goes sour after you mutually agree to a museum freebie based on this list. I don't control the company you keep, which is sometimes the biggest cost of all. But about the admission price, sure, I'm here for you.
L.A. Museums with Free Admission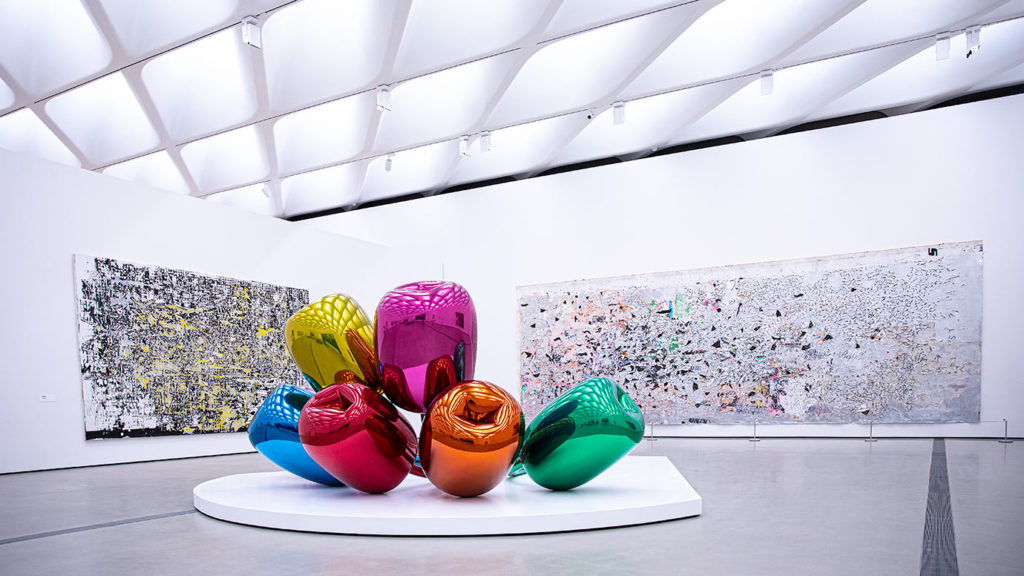 In this section I'll list out L.A.'s museums offering free admission, year-round. Due to the pandemic, many of those listed now require advanced entry reservations, and many require proof of vaccination or a negative Covid test for entry. Be sure to check their respective websites before visiting. It seems like stupid obvious advice, but you'd be shocked at the number of emails I've gotten over the years from angry readers who were upset that a museum had updated their ticketing policy, or changed their hours. Sufficed to say, you've been warned.
Additionally: Just because the museums listed offer free admission doesn't mean they can't use your support. I always encourage a donation or a membership if you have the means. A contribution is always good for a little karma, plus it keeps the lights on at all these wonderful centers of culture. But on the other hand, if you're truly strapped for funds, there's no shame in taking advantage of the free culture offered by our city. Either way, enjoy!
---
The Broad | Stunning contemporary art museum with a one-of-a-kind exterior, located on Grand Ave. The Broad offers rotating temporary exhibitions, and houses over 2,000 pieces in its permanent collection, including works by Jean‐Michel Basquiat, Mike Kelley, Jeff Koons, Yayoi Kusama, Roy Lichtenstein, Pablo Picasso, and Robert Rauschenberg, to name a few. Free admission is based on timed entry and must be booked in advance. Note that some exhibitions and events carry a separate charge. Open Wednesday to Sunday. -> Visitor Information
California African American Museum | CAAM's 44,000 square-foot facility houses some 4,000 objects that weave together the story of the African American experience in the American West, and the museum offers rotating exhibitions that often put a particular emphasis on social change and critique. Located at Exposition Park, and just a stone's throw from the Natural History Museum and the California Science Center. Admission is free, and no reservations are required. -> Visitor Information
California Science Center | Massive, kid-friendly science center and museum featuring permanent exhibits on ecology, aerospace, and biology, plus special (ticketed) exhibitions and discovery rooms for younger children. Although admission is free, CSC is currently (as of August 2021) charging a $3 service fee to book tickets in advance, online. If you book in person the fee is waived, but timed slots are not guaranteed to be available. Note also that tickets to the IMAX shows and special exhibitions are ticketed and not included in free general admission. -> Visitor Information
Dominguez Rancho Adobe Museum -> A nearly 200-year-old abode structure located within 17-acre garden and housing a museum that looks back at the Rancho-era of California history. Admission and public tours are free, but must be booked at least three days in advance. -> Visitor Information
El Segundo Museum of Art | Small museum, art lab, and education center whose self-described mission is to "spread the spark of creativity" through artistic experiences. ESMoA routinely hosts a handful of international artists-in-residence each year, in addition to displaying works from local artists. The museum is located about a mile south of LAX. Currently open Thursday to Saturday (hours vary). Free admission year-round. -> Visitor Information
FIDM Museum & Galleries | Gallery at the Fashion Institute of Design & Merchandising, which exhibits works from its collection of 15,000 fashion objects and 200,000 Special Collections artifacts. Free admission, no tickets or reservations required. -> Visitor Information
Forest Lawn Museum | Glendale-based location of cemetery/memorial park chain, which features an on-site museum with rotating exhibitions. The grounds also display numerous replicas and re-creations, including a stained glass re-creation of Leonardo da Vinci's The Last Supper, and replica of Michalengo's David, which was recently replaced after it toppled over in 2020. -> Visitor Information
Fowler Museum at UCLA | Located on the campus of UCLA, the Fowler's collection includes hundreds of thousands of artifacts and objects from the ancient cultures of Africa, Asia, the Pacific, and the Indigenous Americas. Currently open Thursday to Sunday from noon to 5 p.m. Admission is always free. -> Visitor Information
Frederick R. Weisman Museum of Art | Gallery on the campus of Pepperdine featuring the work of historical and contemporary artists, with a focus on California. Free admission year round. -> Visitor Information
The Getty | One of the crown jewel's of L.A.'s cultural scene. The sprawling 24-acre campus includes multiple galleries housing world class art works, plus a 134,000-square-foot Central Garden, on-site restaurant, garden cafe, and panoramic views of the Los Angeles basin. Admission is free, but advanced reservations are temporarily required due to COVID-19. Parking is $20. -> Visitor Information
Getty Villa | This Roman-style villa located above the Pacific Coast Highway was first opened in 1974 as a museum to house works owned by J. Paul Getty. Comparatively smaller than its sister campus, the Villa is nonetheless a stunner, and features a world class collection of ancient antiquities, plus an outdoor outdoor amphitheater, iconic reflecting pool and gardens. Admission is free, but advanced reservations are required. Parking is $20 -> Visitor Information
Griffith Observatory | Iconic landmark, science museum, and learning center situated atop a hill in Griffith Park. The observatory features public telescopes, a planetarium, exhibits on the cosmos, and epic views of Los Angeles skyline and the Hollywood Sign. As of September, 2021, the building is open Friday to Sunday only, with daily hours varying. Parking is paid hourly in the Observatory lot and for street spots on West Observatory Road, through there are several options to park and ride or park and walk if you're up for it. -> Visitor Information
Hammer Museum | Opened in 1990, The Hammer resides less than a mile from the campus of UCLA and holds more than 45,000 works on paper dating back to the Renaissance, plus a collection of paintings from European and American masters from the 16th to 20th centuries, along with a growing contemporary collection. Admission is free, and no reservations are necessary. Onsite parking is available for $7 with museum validation. The museum, unless closed for installation, is normally open on Tuesday to Sunday from 11 a.m. to 6 p.m. -> Visitor Information
Hollywood Bowl Museum [TEMPORARILY CLOSED] | Small museum that details the planning, construction, and history of the Hollywood Bowl. Free admission during park hours. Currently closed to COVID-19. -> Visitor Information
Holocaust Museum LA | Located adjacent to Pan Pacific Park, this museum houses a collection of educational exhibits and World War II artifacts designed to commemorate and teach about the events of the Holocaust. Admission is free year-round to students and California residents. Advanced reservations required. Open Thursday to Monday, but daily hours vary. -> Visitor Information
Institute for Contemporary Art Los Angeles | Formerly known as the Santa Monica Museum of Art, the museum rebranded to ICALA after moving to a 12,700 square-foot space in Downtown Los Angeles in 2017. The galleries hold space for multiple rotating exhibitions and periodic public programming. Admission is free year-round. Currently open noon to 5 p.m. on Wednesday through Sunday. -> Visitor Information
La Plaza de Cultura y Artes | Art center and exhibition space dedicated to Mexican-American culture and artists that have shaped Southern California, located adjacent to Olvera Street and across from the monument which commemorates El Pueblo de Los Angeles, historical birthplace of the city. Open Wednesday to Monday. -> Visitor Information
MOCA Grand | The Museum of Contemporary Art's Grand Ave location offers rotating exhibitions of contemporary works, along with selections from a permanent collection of more than 7,000 objects. General admission is always free, while special exhibitions regularly cost $18. Timed tickets must be reserved in advance for free admission, and the museum is currently open Thursday to Sunday. -> Visitor Information
Nethercutt Museum | A multi-storied private car collection and museum located in Sylmar, Los Angeles, California founded by J.B. Nethercutt in 1971. Open for self-guided tours Thursday to Saturday from 9:30 a.m. to 4 p.m. -> Visitor Information
Travel Town Museum | Museum at the north edge of Griffith Park highlighting railroad history in the southwestern United States, and Los Angeles specifically. No admission fee. Open six days a week (closed Wednesdays). -> Visitor Information
Torrance Art Museum | Showcases modern and contemporary exhibitions in two gallery spaces. Free admission and free parking. Open Tuesday through Saturday from 11 a.m. to 5 p.m.-> Visitor Information
USC Fisher Museum of Art | Art museum and exhibition space on the campus of USC, a stone's throw from Exposition Park. The permanent collection includes over 1,800 objects, primarily European and American paintings dating back to the 16th century. Open Tuesday to Saturday. Free admission year-round. -> Visitor Information
Vincent Price Art Museum | Two-story art museum on the campus of East Los Angeles College featuring seven art galleries housing temporary, rotating exhibitions, student shows, permanent collection exhibits, as well as artist and community projects. VPAM was originally founded through a personal donation by the actor Vincent Price in 1957, and in the more than half century since its permanent collection has grown to over 9,000 objects. -> Visitor Information
The Wende Museum | Part art museum, part historical archive, The Wende Museum in Culver City focuses on documenting the Cold War through its collections of artifacts, artworks, films, and personal histories. Admission is free with timed reservation on Friday through Sunday. Parking is also free. -> Visitor Information
Museums and Botanical Gardens with Special Free Admission Times / Days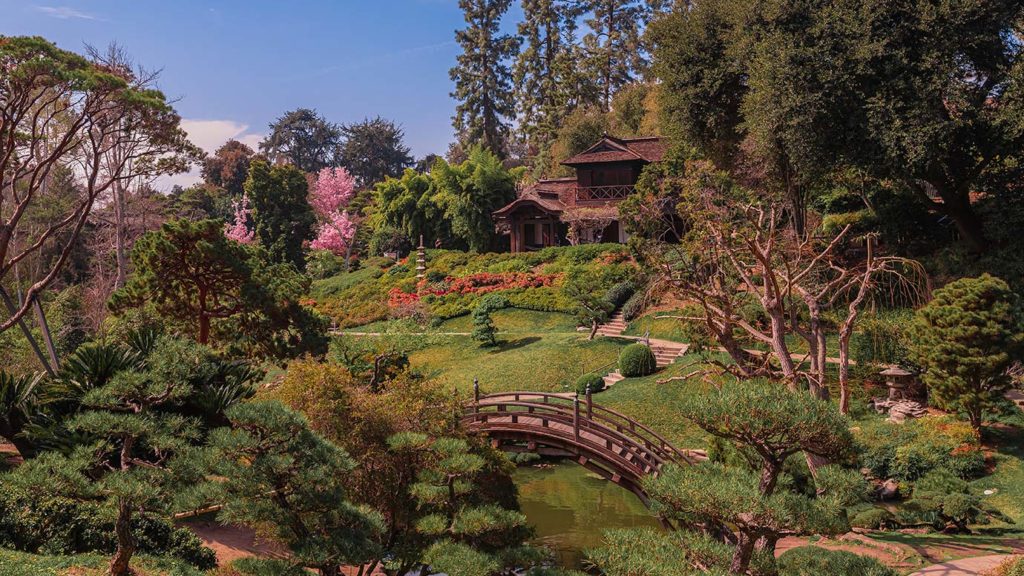 Ditto what I said in the previous section about donating if you can, even if the museum has a "pay what you will policy." Also, take note that some free day reservations are in exceptionally high demand. Once tickets are released for free days they will often get fully booked in only minutes or hours. Last time I booked a free day at The Huntington, for example, there were also a thousand other free-day-seekers logged on at the same time, and the freebie reservations were sold out in short order. Plan in advance!
---
The Autry | Griffith Park-based museum founded focused on the art, history and culture of the American West. The Autry boasts a world class collection of Native American art and cultural artifacts, and has among its exhibits a detailed look at the history Griffith Park itself. Adult admission is normally $14, but the museum offers free entrance on the second Tuesday of each month, with no advance reservation necessary. -> Visitor Information
Descanso Gardens | 150-acre botanical garden located in La Cañada Flintridge featuring rose gardens, a Japanese garden, oak forest, and a garden of California natives. Adult admission is regularly $15. Free admission is available on the third Tuesday of every month, tickets for which must be reserved online in advance, starting on the first each month. -> Visitor Information
The Huntington | The sprawling space sits on 207-acres of the former ranch home of railroad magnate Henry Huntington, it opened as a museum and public research library in 1928. The stunning compound include some 130 acres of botanical gardens, in addition to a world class collection of books and rare art. Free admission is offered on the first Thursday of every month, but advanced online reservation is required, and tickets are limited. Check the official website to find out the ticketing drop date for the next free admission day. -> Visitor Information
Japanese American National Museum | Located in the heart of Little Tokyo, the JANM campus features an ongoing exhibition called 'Common Ground,' which chronicles Japanese American history through a vast collection of objects, documents, and photographs. The museum also displays rotating exhibitions that highlight stories, histories, and issues concerning the Japanese American experience. Adult general admission tickets are regularly $16. Admission is free for all on Thursdays from 11 a.m. to 5 p.m., but tickets are limited and not available for advanced reservation. -> Visitor Information
La Brea Tar Pits & Museum | Sister museum to the Natural History Museum, located adjacent to the La Brea Tar Pits and near LACMA. The museum focuses on the local habitat and animals dating back 50,000 years, with exhibits on saber-toothed cats, mammoths, dire wolves, and mastodons, among others. L.A. County Residents get free Museum Admission from 3 to 5 p.m. on Monday through Friday, and keep in mind the museum is closed the first Tuesday of every month.  Tickets are available at the Museum ticketing desk or kiosks.. -> Visitor Information
Los Angeles Arboretum | 127-acre botanical garden and educational facility located in Arcadia featuring a rose garden, aquatic garden, a tropical green house, the picturesque Baldwin Lake, and numerous historic structures dating back to the 19th century. Adult admission is normally $15, but free admission is available every third Tuesday of the month, only with advanced reservation. -> Visitor Information
Los Angeles County Museum of Art | Largest art museum in the Western United States, located on Wilshire Blvd. in the heart of L.A.'s museum row, closely situation to the La Brea Tar Pits Museum and Peterson Automotive Museum. LACMA is currently undergoing a multi-year renovation that seen the demolition of several of its former buildings. In the interim, BCAM and the Resnick Pavilion remain open, showcasing rotating works from the museum's collection of more than 142,000 objects. Adult admission is regularly $25 for non-county residents, and $20 for county residents. However, free admission is available on weekdays after 3 p.m. to L.A. County residents with valid I.D., and museum also offers a free day to all visitors every second Tuesday of each month. -> Visitor Information
Martial Arts History Museum | Small museum along Magnolia Blvd. in Burbank featuring informational exhibits and props from martial arts films and popular culture. Offers free admission the on first Thursday of each month from 3 to 6 p.m. -> Visitor Information
Museum of Latin American Art | Located in Long Beach, MOLAA is the only museum in the U.S. dedicated to modern and contemporary Latin American and Latino art. The museum now counts over 1,300 works in its collection, multiple spaces for rotating exhibitions, and a 15,000 square-foot sculpture garden. Adult admission is regularly $10, but entry is free on all Sundays, with advanced timed, reservation. -> Visitor Information
Natural History Museum of Los Angeles | Premier institution of science, research, and education located at Exposition park, and featuring a dinosaur hall, nature gardens, rotating exhibitions, and one of the best exhibits (Becoming Los Angeles) on the evolution of Los Angeles, from the areas first inhabitants to the urban sprawl of today. Adult museum admission is $15, but L.A. County residents with I.D. receive free admission Monday to Friday from 3 to 5 p.m. (and remember the museum is closed the first Tuesday of every month). Free admission is also provided to California EBT cardholders, California teachers, and active or retired military with I.D. -> Visitor Information
USC Pacific Asia Museum -> Museum located in Old Town Pasadena, dedicated to the arts and culture of Asia and the Pacific Islands. The museum hosts rotating exhibitions featuring contemporary artists, and its permanent collection contains 15,000 objects, some of which date back as far as 4,000 years. Free admission is offered every second Sunday of the month, and every Thursday is pay-what-you-will. Note that the museum is currently offering its free second Sunday on a rolling basis (based on the current spread level of COVID-19), so be sure to check the official website's reservation system to see if the current month's free Sunday is available. Also, I recently checked out the Nick Dong Divine Immersion exhibit, and it is well worth a visit if you can make it before it closes on Oct. 3. -> Visitor Information
Skirball Cultural Center [reopening September 2021] | Museum and educational center near the Sepulveda Pass that chronicles Jewish culture, history, and heritage. The museum hosts a number of kid-friendly programs, including the permanent Noah's Ark exhibit, an eight-thousand-square-foot wooden ark walk through experience Adult general admission is $12, and the museum offers a free-for-all day every Thursday with advanced reservation only. FYI: I had a chance to preview the soon-to-be opened Stark Trek: Exploring New Worlds exhibit, and it is an absolute winner. -> Visitor Information
South Coast Botanic Garden | 87-acre botanical garden located in Palos Verdes, highlighted by a Japanese garden and koi pond, a desert succulent garden, the new rose garden, and a tropical display greenhouse. Adult admission is $15, but free admission is offered every third Tuesday of the month, with advanced reservation. -> Visitor Information
Week-By-Week Free Admission Day Cheatsheet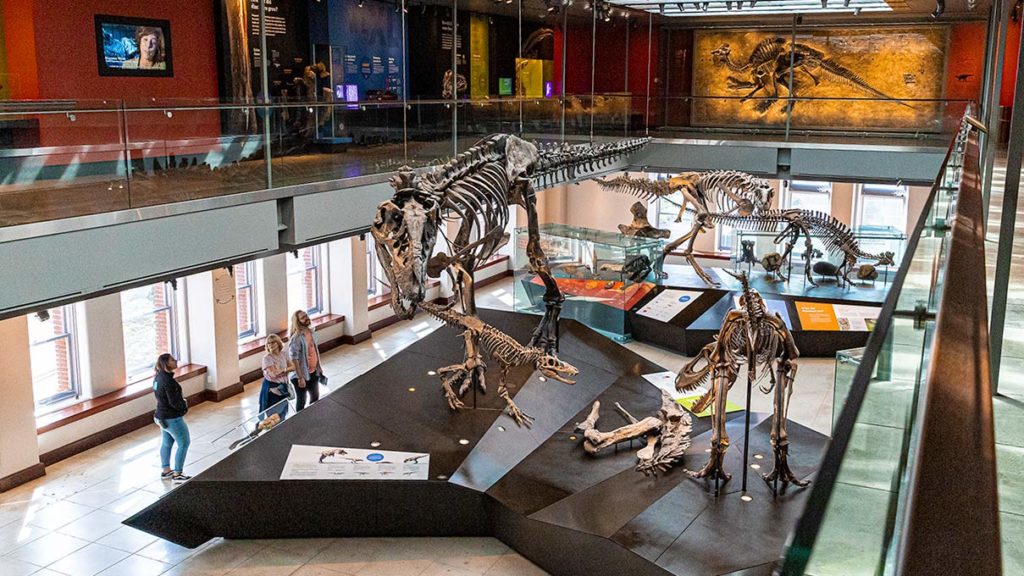 First Week of Month
MONDAY: LACMA (3 to 5 p.m. for L.A. County residents), NHM (3 to 5 p.m. for L.A. County residents), La Brea Tar Pits Museum (3 to 5 p.m. for L.A. County residents)
TUESDAY: LACMA (3 to 5 p.m. for L.A. County residents)
WEDNESDAY: NHM (3 to 5 p.m. for L.A. County residents), La Brea Tar Pits Museum (3 to 5 p.m. for L.A. County residents)
THURSDAY: The Huntington, Skirball Cultural Center, JANM, Martial Arts History Museum (3 to 6 p.m.), LACMA (3 to 5 p.m. for L.A. County residents), NHM (3 to 5 p.m. for L.A. County residents), La Brea Tar Pits Museum (3 to 5 p.m. for L.A. County residents), UPAM (pay what you will)
FRIDAY: LACMA (3 to 5 p.m. for L.A. County residents), NHM (3 to 5 p.m. for L.A. County residents), La Brea Tar Pits Museum (3 to 5 p.m. for L.A. County residents)
SUNDAY: MOLAA
Second Week of Month
MONDAY: LACMA (3 to 5 p.m. for L.A. County residents), NHM (3 to 5 p.m. for L.A. County residents), La Brea Tar Pits Museum (3 to 5 p.m. for L.A. County residents)
TUESDAY: LACMA (free for all), The Autry
WEDNESDAY: NHM (3 to 5 p.m. for L.A. County residents), La Brea Tar Pits Museum (3 to 5 p.m. for L.A. County residents)
THURSDAY: Skirball Cultural Center, JANM, LACMA (3 to 5 p.m. for L.A. County residents), NHM (3 to 5 p.m. for L.A. County residents), La Brea Tar Pits Museum (3 to 5 p.m. for L.A. County residents), UPAM (pay what you will)
FRIDAY: LACMA (3 to 5 p.m. for L.A. County residents), NHM (3 to 5 p.m. for L.A. County residents), La Brea Tar Pits Museum (3 to 5 p.m. for L.A. County residents),
SUNDAY: MOLAA, USC Pacific Asia Museum
Third Week of Month
MONDAY: LACMA (3 to 5 p.m. for L.A. County residents), NHM (3 to 5 p.m. for L.A. County residents), La Brea Tar Pits Museum (3 to 5 p.m. for L.A. County residents),
TUESDAY: L.A. Arboretum, Descanso Gardens, South Coast Botanic Garden,
Skirball Cultural Center, LACMA (3 to 5 p.m. for L.A. County residents)
WEDNESDAY: NHM (3 to 5 p.m. for L.A. County residents), La Brea Tar Pits Museum (3 to 5 p.m. for L.A. County residents),
THURSDAY: Skirball Cultural Center, JANMA, LACMA (3 to 5 p.m. for L.A. County residents), NHM (3 to 5 p.m. for L.A. County residents), La Brea Tar Pits Museum (3 to 5 p.m. for L.A. County residents), UPAM (pay what you will)
FRIDAY:LACMA (3 to 5 p.m. for L.A. County residents), NHM (3 to 5 p.m. for L.A. County residents), La Brea Tar Pits Museum (3 to 5 p.m. for L.A. County residents),
SUNDAY: MOLAA
Fourth Week of Month:
MONDAY: LACMA (3 to 5 p.m. for L.A. County residents), NHM (3 to 5 p.m. for L.A. County residents), La Brea Tar Pits Museum (3 to 5 p.m. for L.A. County residents),
TUESDAY: LACMA (3 to 5 p.m. for L.A. County residents)
WEDNESDAY: NHM (3 to 5 p.m. for L.A. County residents), La Brea Tar Pits Museum (3 to 5 p.m. for L.A. County residents),
THURSDAY: JANM, Skirball Cultural Center, LACMA (3 to 5 p.m. for L.A. County residents), NHM (3 to 5 p.m. for L.A. County residents), La Brea Tar Pits Museum (3 to 5 p.m. for L.A. County residents), UPAM (pay what you will)
FRIDAY: LACMA (3 to 5 p.m. for L.A. County residents), NHM (3 to 5 p.m. for L.A. County residents), La Brea Tar Pits Museum (3 to 5 p.m. for L.A. County residents),
SUNDAY: MOLAA
Have hours been updated on one of the museums listed above? Did they changes their free day policy? Or do you just spot a stupid typo I should've fixed before I published. Whatever the case, feel free to write in to let us know at [email protected], subject line 'free museum post.'