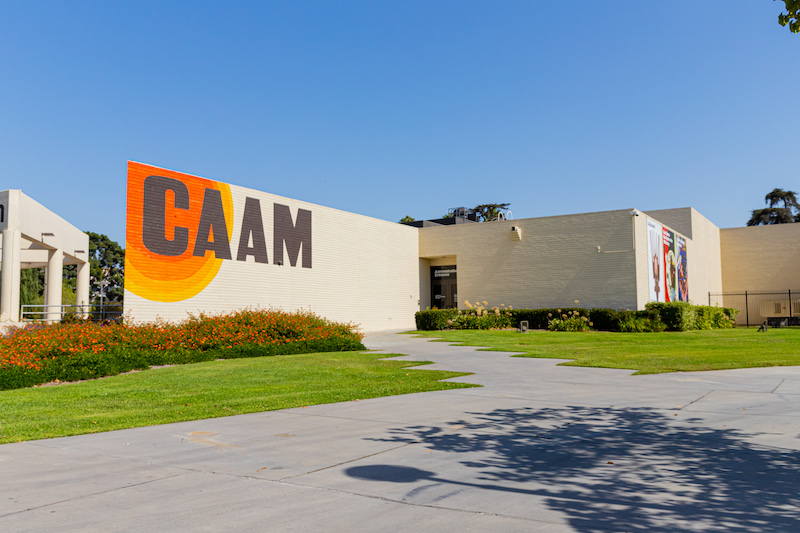 As Los Angeles finds its way out of the pandemic and restrictions gradually ease, we're continuing our bi-weekly round-ups of fun to-dos, mixing in the occasional online/virtual event with an ever-growing listen of in-person experiences and food ideas.
This weekend, from September 17-19, features Harry Potter at the Bowl, Night Dive at the Aquarium, Americana in the Park, L.A. Beer Fest, free yoga at CAAM, HEALTHFEST L.A.! at Olvera Street, and more.
[Remember, if you want to stay connected with our weekly updates, be sure to sign up for the We Like L.A. Newsletter]
Friday / All Weekend
1. Harry Potter at The Bowl -> On Friday the Hollywood Bowl starts the weekend with a special screening of Harry Potter and the Half-Blood Prince, featuring a live-score-to-screen performance by the Hollywood Bowl Orchestra, as conducted by Justin Freer. Tickets still available as low as $23 as of publication of this post. Get more info here.
2. Night Dive at The Aquarium -> The Aquarium of the Pacific's adults-only, after-hours event, Night Dive, returns this Friday featuring an array of art, DJs, live music, cocktails and food trucks. This Friday's event will also feature a live painting session by multimedia artist Samantha Tagaloa. Tickets are $24.95. Must be 18+ to attend. More info here.
3. Golden State Tattoo Expo -> This three-day event at the Pasadena Convention Center brings dozens of the world's best tattoo artists together in one place. Attendees can expect original art, jewelry and fashion for sale, in-person seminars, live performances (including burlesque), tattoo contests, and more. Tickets are $30 for a single day, or $60 for a weekend pass. More info here.
4. Your Late Night Show Tonight -> Blaine Capatch (Beat the Geeks) hosts this monthly talk-show-style comedy event on the rooftop of Grand Central Market, which is presented an in-person performance while also streamed on Zoom. This month's special guests include Laurie Kilmartin, and Dana Gould. Tickets to attend in person are $20, or you can watch online for $15. More info here.
5. Rooftop Cinema Club's Drive-Up -> Rooftop Cinema Club's special drive-up series at the Santa Monica Airport continues this weekend with Bridesmaids and Friday the 13th on Friday. Tickets for a lawn box (two guests) start at $29. More info here.
6. The Art of Citizen 13660 -> The Japanese American National Museum's newest exhibition honors the legacy of Miné Okubo's Citizen 13600. Published in 1946, Okubo's memoir was the first book-length account of the incarceration and internment of Japanese Americans during World War II. JANM's exhibit will include original sketches and drawings by Okubo, plus a draft copy of her final manuscript. Miné Okubo's Masterpiece: The Art of Citizen 13660 runs through Feb. 20, 2022. JANM's hours are 11 a.m. to 5 p.m., Tuesday through Sunday. Adult museum admission starts at $16. Get more info here.
7. Hola México Film Festival -> The 2021 Hola México Film Festival kicks off with a party this Friday at LA Plaza de Cultura y Artes, featuring a screening of Perdida, directed by Jorge Michel Grau. The festival continues with screenings at REGAL DTLA through Sep 24., then gets capped off by a final screening and party at LA Plaza on Sep. 25. Tickets for the opening are $50. Catch the full lineup of films to screen here.
8. The Enigmatist -> If you have an addiction to solving puzzles, then you might want to check out The Enigmatist, an in-person experience created by New York Times crossword wizard David Kwong. Running from Sep. 14 to Oct. at The Geffen Playhouse. Tickets start at $30. More info here.
9. Grand Performances -> This Friday's edition of Grand Performances features an evening of Afro-Latin sounds performed by L.A. locals Boogaloo Assassins. Free. Outdoors. Runs from 6 to 10 p.m. More info here.
10. Night Train to the Cinema -> Now through Oct. 1, American Cinematheque is presenting a series of classic films where the drama revolves around railway transportation. Screenings take place at either the Aero Theater in Santa Monica, or the Los Feliz 3 on Vermont Ave. This week's lineup includes double features of The Darjeeling Limited and The Palm Beach Story on Friday, then The General and Supercop on Saturday. Tickets are $13 for general admission. More info here.
11. One Colorado's Summer Flicks -> One Colorado in Old Pasadena is hosting an outdoor movie series in September featuring free admission, complimentary popcorn, and plenty of drinks and meal to-go options for purchase. This Friday the series continues with Tenet Screening begins at 8:30 p.m. Seating is based on capacity, and is first-come, first-serve. Early arrival is strongly encouraged. More info here.
12. Wisdome LA -> Wisdome LA, an immersive art park located in the Arts District, is reopening this Friday with a new artistic experience called Mystic Universe. Single tickets are $50, couples are $85. More info here.
13. Halloween Horror Nights -> Universal Studios Hollywood brings their annual terror attraction back starting on Sep 9. This year's edition includes the return of the "Terror Tram," featuring "The Ultimate Purge," along with a maze based on "Halloween 4: The Return of Michael Myers." GA tickets range between $69-$99, depending on the date of attendance. More info here.
Saturday
14. Critter Carnival -> This Saturday, PetSpace hosts a special Critter Carnival offering guests the chance to mix and mingle with adoptable mammals, reptiles, and birds while also partaking in tons of family-friendly activities, including carnival games, critter crafts, and carnival style foods. Runs from 11 a.m. to 3 p.m. Free to attend. More info here.
15. Buyepongo vs Quitapenas -> Grand Performances celebrates Mexican Independence day with a friendly battle of the bands between Afro-Latin artists Buyepongo and Quitapenas. Runs from 6 to 10 p.m. Outdoors, free and open to the public. More info here.
16. L.A. Beer Fest -> This Saturday The L.A. Beer Fest returns to Los Angeles Center Studios with its usual two-session format where guests can sample tastes from some 80 breweries. Food trucks will provide grub to pair with your brews, and live music will entertain attendees as they browse offerings. GA tickets are $50. More info here.
17. The Mitchells vs the Machines at Aero -> On Saturday the Aero Theatre hosts a free screening of The Mitchells vs the Machines accompanied by a Q&A with director Michael Rianda and producers Phil Lord and Chris Miller. Attendees with RSVPs will be admitted on a first come, first served basis until the theatre reaches capacity. More info and RSVP here.
18. New Works at Thinkspace -> Thinkspace Gallery is hosting an opening reception on Saturday for the debut of three new exhibitions: Kayla Mahaffey's Remember the Time in Gallery I, Roos van der Vliet's Mirrors of Your Soul in Gallery II, and Jon Burgerman's Fuzzy Faces in the viewing room. Get more info on the exhibitions here.
19. Drawing Workshop at MOLAA -> This Saturday, the Museum of Latina American Art in Long Beach is hosting a Plein Air Drawing Workshop lead by teaching-artist Maria Guadalupe Mannanal leading a session focusing on drawing with graphite on paper. All materials provided by MOLAA. RVSP required. More info here.
Sunday
20. Americana in the Park -> Every Sunday from Sep. 19 to Oct. 10, the City of Santa Monica will team up with McCabe's Guitar Shop to present a special concert series at Gandara Park that explores the roots Americana music. This Sunday the series opens with a performance by nine-member Masanga Marimba Ensemble. Event goes from 3 to 6 p.m. Free and open to the public. More info here.
21. HEALTHFEST L.A.! -> This Sunday, Olvera Street plays host to a community festival featuring music, food, games and shopping, all in celebration of Hispanic Heritage Month. The event will also feature numerous local healthcare providers and representatives offering on-site services, including free health screenings and testing. Free to attend. Runs from noon to 6 p.m. More info here.
22. Giving Up the Ghost -> On Sunday, Sow and Tailor will host an opening reception for "Giving Up the Ghost" featuring works by Chino Amobi, Sula Bermúdez-Silverman, Miranda Byk, and Aryo Toh Djojo. Event runs from noon to 4 p.m. Regular gallery hours are Monday, Wednesday & Friday from noon to 4.pm., but appointments are recommended.
23. Self Care: Yoga at CAAM -> Meditation instructor Constance Hartwell leads this 60-minute yoga flow session at the California African American Museum starting at 11:30 a.m. on Sunday. Free to attend. Be sure to bring your own mat and water. More info here.
Dining
National Cheeseburger Day is this Saturday Sep. 18. Below are a few unique cheeseburger specials you can bite into over the weekend.
24. HauteMess -> The European-inspired marketplace is highlighting their signature Mess Burger, a blend beef patty with fresh tomato, cheddar cheese, lettuce, caramelized onions and bacon aioli. More info here.
25. Playa Provisions -> Top Chef winner Brooke Williamson will bring back the beloved Pretzel Burger from The Tripel which closed last year. The burger is made with half a pound of aged rib-eye beef, caramelized onions, poppy seed slaw, and aged cheddar on a pretzel bun. More info here.
26. Messhall -> The Mess Burger is topped with a generous amount of house-made smoky sauce, caramelized onions, cheddar and pickles held together by a brioche bun. More info here.
27. American Beauty -> This Friday, the Venice steakhouse brings back their Steakhouse Burger, a half-pound house blended patty generously topped with melted Swiss cheese, caramelized onions and Worcestershire aioli served on a house baked Superba Bakehouse Kaiser roll. More info here.
28. Flower Burger -> The all-natural, vegan and rainbow bunned burger chain from Italy has a location in Los Angeles on the Westside and a ghost kitchen for deliveries. Add "flower cheddar" their plant-based cheese, to any burger. More info here.
---
Any notes or corrections? Want to suggest an event we should add to an upcoming list? Hit us up at [email protected].