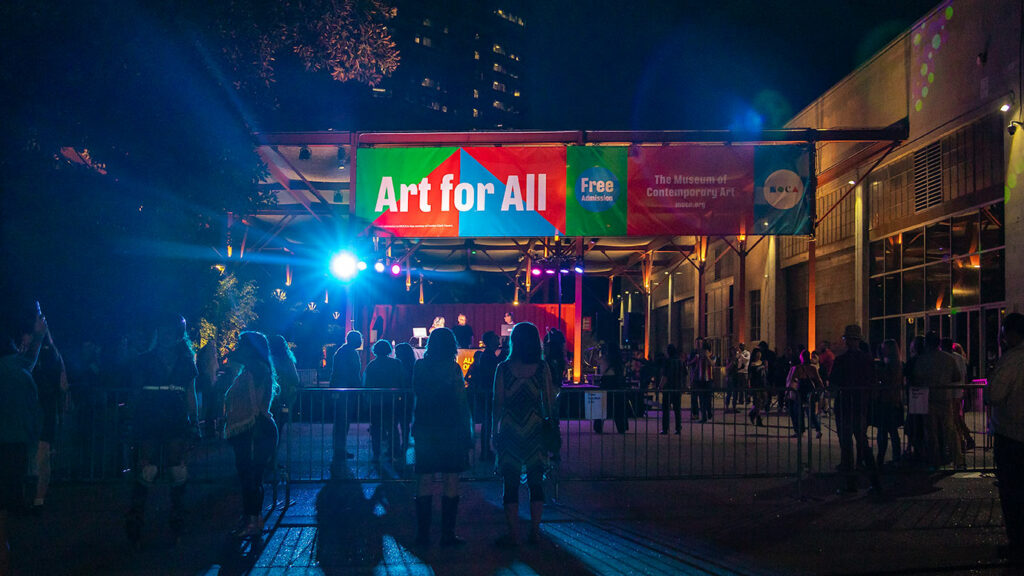 One good cheatsheet deserves another. That's what I always say!
Because we just published our rundown of free summer concerts (you'll want to bookmark that one), I've certainly had music top of mind. And on that note, I wanted to begin this post with a few quick (and free) ideas where you can combine art and sound in the month to come. More simply, let's answer the question, which museums are putting on free concerts in July? Some ideas:
Per usual, make sure to review all your freebie options for the coming month by perusing our big list of free museum days here (The Getty, The Broad, etc..). Otherwise, scope out the July calendar of free dates below. And, as always, enjoy!
Free Museum Days in Los Angeles for July 2023
[JULY 2] Holocaust Museum LA (free every Sunday)
[JULY 2] Museum of Latin American Art (free every Sunday, 11 a.m. to 5 p.m.)
[JULY 2] Craft Contemporary pay what you can every Sunday)
[JULY 6] The Huntington (free every first Thursday. Note that you have to reserve passes for the free day in advance, and it books up fast. Reservations for the July free day open on June 29 at 9 a.m.)
[JULY 6] Japanese American National Museum (free from 5 to 8 p.m. on Thursdays)
[JULY 6] Skirball Cultural Center (free on Thursdays, noon to 5 p.m.)
[JULY 6] USC Pacific Asian Museum (pay what you wish every Thursday)
[JULY 6] Martial Arts Museum (free every first Thursday of the month from 3 to 6 p.m.)
[JULY 9] Holocaust Museum LA (free every Sunday)
[JULY 9] Museum of Latin American Art (free every Sunday, 11 a.m. to 5 p.m.)
[JULY 9] Craft Contemporary pay what you can every Sunday)
[JULY 9] USC Pacific Asian Museum (free admission every second Sunday)
[JULY 11] Los Angeles County Museum of Art (free on the second Tuesday of each month. Also free for L.A. County residents with valid I.D. after 3 p.m. on Mondays, Tuesdays, Thursdays & Fridays all month long)
[