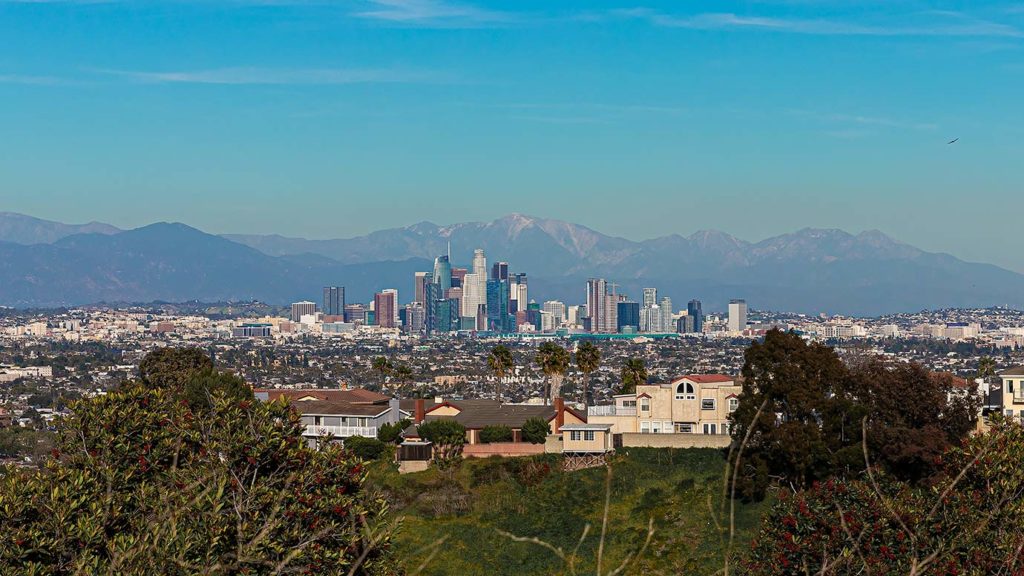 There's always lots to do in Los Angeles, and per usual we're here with a bi-weekly (Monday and Thursday) rundown of the best of what's happening in the city and county.
This week, from August 2 to 6, features a burger week in the LBC, public art pianos in Beverly Hills, a free comedy show at Permanent Records, fireworks at The Bowl, free Parks After Dark movies, and more.
Monday/ Throughout the Week
1. Long Beach Burger Week -> From Aug 1-8, Long Beach Food & Beverage with partnering with local eateries to offer dozens of burger specials at restaurants all over the city of Long Beach, with prices ranging from $5 to $20. Browse the available burger options here.
2. Ultra -> The Torrance Art Museum has collaborated with over 20 artists to create a series of public art installations freely accessible in locations around the City of Torrance, now through Aug. 28. More info here.
Tuesday
3. F is For Family Benefit Show -> Comedian Bill Burr hosts a special benefit show at Largo on Tuesday for the family of the late comedy writer and producer David Richardson. Tickets still available for $50 plus fees. Masks and proof of vaccination or negative covid test required for entry. More info here.
4. DiscOasis -> Lights, disco, live performances, and food trucks, all presented in a lush, late-afternoon garden setting. That's the premise behind DiscoOasis, a new timed experience at the South Coast Botanic Garden that runs Tuesday through Sunday through Sep. 6. Tickets start at $39 per person. Get more info and buy tickets here.
Wednesday
5. AHS "Night Bites Bakery -> To promote FX's new series, American Horror Story: Double Feature, the studio will open their second AHS "Night Bites Bakery" location in Los Angeles this Wednesday. Fans will be able to check out new cookie designs and sneak peaks of delights from the upcoming series. Experience runs on Aug. 4-7 and Aug. 11-14 from 7 to 10:30 p.m. Tickets drop at noon on Monday, Aug. 2. 18+ only. Reservation required. More info here.
6. Vegan Playground -> Weekly Arts District night market at Boomtown Brewery brings you all things beery, vegan and eco-friendly commerce. Admission is free. More info and RSVP here.
7. The OC Fair -> After a 2020 cancellation due to the pandemic, this year's OC Fair returned on July 16 and runs Wednesdays to Sundays through August 15. Tickets are $12 weekday general admission (Wednesday, Thursday) and $14 for weekend general admission. General parking is $10. Get more info and purchase tickets here.
Thursday
8. Sing for Hope Pianos -> As part of the Sing for Hope Pianos recurring public art project, 16 special artist-designed pianos will pop up around Beverly Hills from Aug 5. to Sep. 6, offering public guests the opportunity to play and enjoy for free. The pianos will be unveiled at a launch celebration this Thursday at 6 p.m. at The Wallis, and then moved to their designated locations around the city the following day. More info here.
9. Popular Kids Club -> The second installment of this new, free comedy show at Permanent Records Roadhouse in Glassell Park kicks off this Thursday at 7 p.m. The lineup features Matt Braunger (Comedy Central, Mad TV) and James Adomian (Jimmy Kimmel, Trump v. Bernie). No admission fee, but masks and proof of vaccination or negative covid test required for entry.
10. Free Flow Vinyasa Yoga -> Compound, a newly opened cultural complex in Long Beach, hosts free yoga and breathwork classes on Thursday at 9 a.m. and 1 p.m. respectively. Free to join, but reservation required and space is limited. More details and signup here.
Friday
11. Levitt Pavilion Concerts: The Paranoias + Friends -> Local ska band The Paranoias will be center stage at this Friday's Levitt Pavilion concert in McArthur Park. Free. Outdoors. All-ages. More info here.
12. Fireworks at the Bowl -> This Friday and Saturday, the Hollywood Bowl brings back its annual fireworks spectacular as Bramwell Tovey conducts the LA Phil in works by Tchaikovsky, capped by the 1812 Overture, and backed by dazzling pyrotechnics. More info and tickets here.
13. Dodger Fan Fest Market -> Over a dozen vendors will offer Dodger-inspired goods while T.V.'s will be set up to broadcast Friday's game versus the Angels. Pet friendly and family friendly. Free to attend. More info here.
14. NHM Extended Hours -> Every Friday now through Aug. 6, Natural History Museum will offer extended Friday hours (from 5 to 8 p.m.) that feature a live DJ in the Nature Gardens along with do-it-yourself family activities and food for purchase from the NHM grill. Admission is $15 for adults and $7 for children. More details here.
15. Parks After Dark Movies -> LA Parks After Dark the public can take advantage of a wide range of free community program this summer across 33 parks. Friday night movies, arts and health workshops, and Saturday night concerts are all parts of the program. This Friday's lineup includes Trolls World Tour at Athens Park, Godzilla vs. Kong at Amigo Park in Whittier, and Wonder Woman 1984 at Allen J. Martin Park in La Puente.
Dining
16. The Oasis -> JW Marriott Los Angeles L.A. LIVE is opening The Oasis, an all-new Moroccan-themed cocktail lounge on the pool sundeck this Thursday, August 5. The colorful Marrakesh-inspired hideaway will be home to unique cabanas, curated cocktails, mezze, and gorgeous photo backdrops. The Oasis will pop up every Thursday, Friday and Saturday evening through the end of the summer. Access to The Oasis cost $90 for two people and includes a pitcher of sangria and a mezze platter.
17. National Oyster Day and National IPA Day -> August 5 falls on both National Oyster Day and National IPA Day and Messhall Kitchen in Los Feliz will celebrate with an Oyster & IPA Pairing for $24,  a duo of mini pilsners for $6 and Half-Dozen Market Oysters for $18. 
18. Soko -> Fairmont Miramar Hotel & Bungalows in Santa Monica launches Soko an intimate eight seat sushi concept helmed by veteran Sushi Chef Masa Shimakawa. Tucked away within the hotel's main-floor lobby guests can simply walk-in and enjoy nigiri, sushi rolls, appetizer and more. Soko is open Wednesday through Sunday from 5- 10 p.m.
Any notes or corrections? Want to suggest an event we should add to an upcoming list? Hit us up at [email protected].