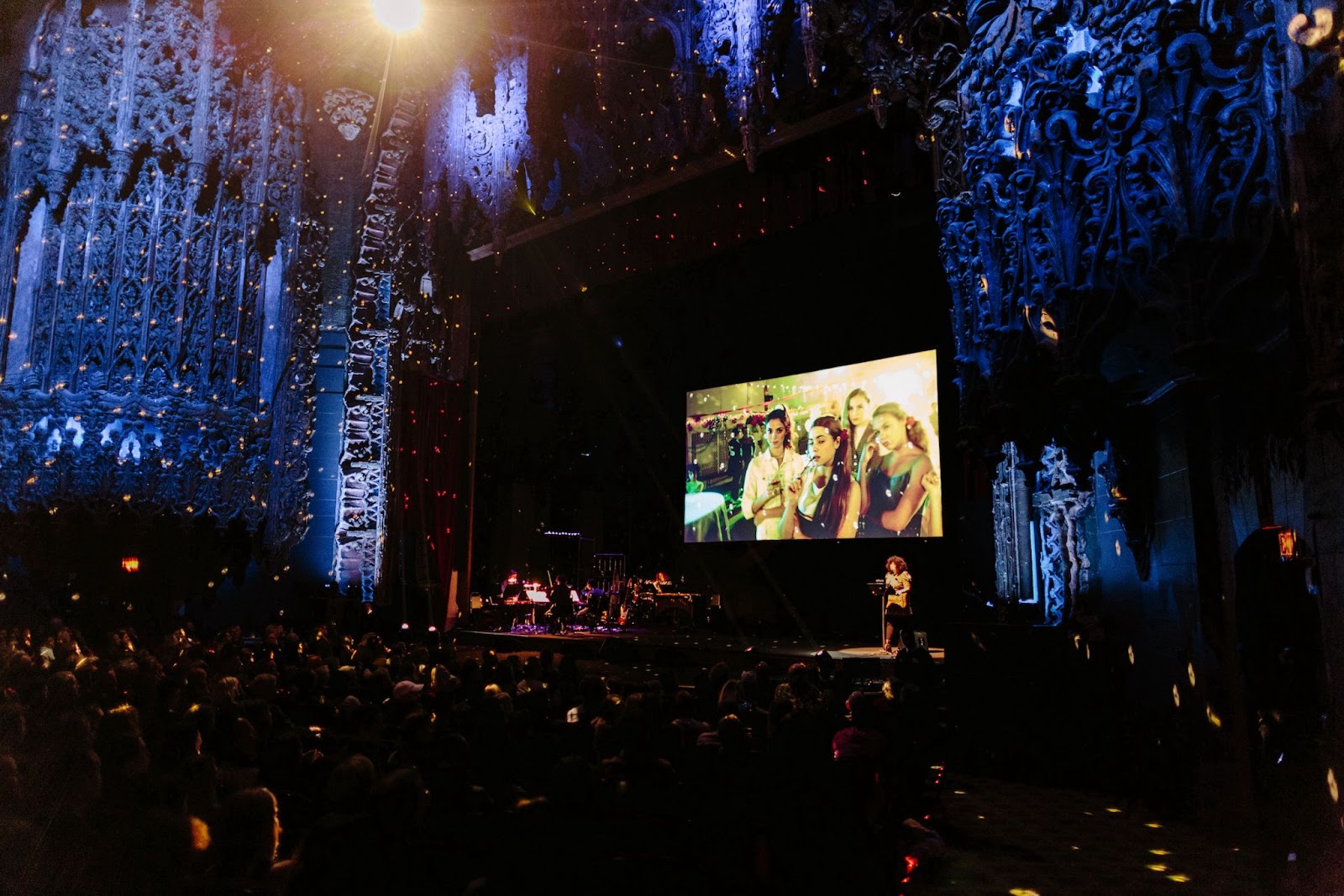 Hope you didn't let a few Monday morning rain drops dampen your mood. After all, there's a ton going on this week in Los Angeles.
From May 1-5 in L.A., check out SOAR at the South Coast Botanic Garden, the final Pop-Up Magazine at Ace, a Cinco de Mayo Mercado in San Gabriel, May the 4th Be With You at Scum & Villainy, First Fridays at NHM, the L.A. County Fair, a Scent Fair at the Craft Contemporary, and MUCH more.
Things To Do This Week
SOAR at the South Coast Botanic Garden –> South Coast Botanic Garden's beautiful bonanza of butterflies returns for its third year starting this Monday. The seasonal exhibit features hundreds of tropical butterflies not native to Southern California, and this for this year's event guests will also have a chance to perform a live feeding of the tiny beauties for an added $6 cost. Entry (which includes general admission to the garden) starts at $23. SOAR will be on display through August 31. More info here.
Pop-Up Magazine: One More Time -> PUM's unique blend of live storytelling, music, and multimedia presentations returns to Ace Hotel Theatre for final time this Tuesday as part of the series' farewell tour. The special event features a collection of favorites from over the years with a lineup that includes Cord Jefferson (Station 11, Watchmen), Stephanie Foo (author, What My Bones Know), Jon Mooallem (New York Times Magazine), Brittany Spanos (Rolling Stone) and more. Tickets are $39. Show starts at 7:30 p.m. More info here.
The Power of Trees at Central Library -> The Library Foundation's ALOUD series returns this Tuesday with a live discussion event featuring author Peter Wohlleben (The Hidden Life of Trees) in conversation with Sandra Tsing Loh. The one-hour program begins at 7 p.m. at the Mark Taper Auditorium. Free to attend. More info here.
Cinco de Mayo Mercado -> This Wednesday evening, the City of San Gabriel celebrates Cinco de Mayo with an evening affair in the Mission District featuring live mariachi and folklorico, artisan vendors, plus specialty cocktails, sangria and beers for purchase at a beer garden hosted by Pez Cantina. Admission is free. Runs 6 to 9 p.m. More info here.
Artist Conversation: Gajin Fujita & Josh Kun at L.A. Louver -> This Wednesday, Venice's L.A. Louver gallery hosts special conversation between artist Gajin Fujita and cultural historian Josh Kun to discuss Los Angeles' cultural landscape though the themes of memory, artist placemaking, and neighborhood identity. The conversation runs 6 to 8 p.m. To attend, you can send an inquiry to rs[email protected]. Fujita's sixth solo exhibition at the gallery, Gajin Fujita: True Colors, remains on display through May 13. More info here.
Flux Screenings at The Hammer -> The Flux screening series brings the creative community together at The Hammer this Wednesday to celebrate outstanding short films and music videos from around the globe with wildly inventive filmmaker presentations and performances. A courtyard party follows with live DJ and cash bar. Free to attend. Starts at 7:30 p.m. More info here.
May The 4th Be With You at Scum & Villainy -> Scum & Villainy Cantina hosts a May The 4th Be With You celebration this Thursday that includes commemorative May the Fourth buttons to the first 100 guests starting at 10 a.m. The bar will be open from morning until 2 a.m. for the nerdiest day of the year celebrating with special activities, trivia, and a themed food and drink menu. Costumes are encouraged. More info here.
MADE in Beverly Hills -> This Thursday to Sunday, the four-day MADE Beverly Hills features 20+ home tours, educational programs, cocktail parties, and other special events that celebrate Beverly Hills architecture and design. Programing is a mix of free and ticketed events. More info here.
Skirball: Blacklist The Hollywood Red Scare -> Beginning this Thursday, the Skirball Cultural Center unveils its newest exhibition, Blacklist: The Hollywood Red Scare, which was originally created by (and is on loan from) the Jewish Museum Milwaukee. The exhibit examines the history and impact of Hollywood's Red Scare frenzy, and the people caught in the crosshairs of The Blacklist. On view through September 3. More info here.
First Thursdays in Westwood -> UCLA First Thursdays come in two parts: First there's the Westwood Village Farmers Market from noon to 4 p.m., then an evening block party from 7 to 10 p.m. This month, the nighttime portion brings Joy Fest, a blend of UCLA student performances, art exhibitions, photo moments, food and giveaways. Free to attend. More info here.
First Fridays in Chinatown -> L.A.'s Chinatown stays open late for an evening of exploring the unique small businesses and contemporary art and culture spaces that make up the historic neighborhood. Taking place from 5-9 p.m. the public is encouraged to support local restaurants and cafes while perusing shops and art galleries. Get ready to dance, special musical guests will be spinning vinyl all night long in Chung King Plaza. More info here.
39th Los Angeles Asian Pacific Film Festival -> Starting this Thursday, the 39th Los Angeles Asian Pacific Film Festival (LAAPFF) pops up for a ten-day run featuring a robust lineup of programming that includes a kickoff party at the Japanese American National Museum, film screenings, special presentations and programing. Some events are free to attend, while other screenings run between $10-$15. More info here.
Scent Fair L.A. -> This Friday to Sunday, Scent Fair LA presented by The Institute for Art and Olfaction and Darin Klein & Friends comes the Craft Contemporary with a curated lineup of cutting-edge fragrance makers exhibiting their work, all paired with related programs and hands on workshops. The aromatic activities kick off with a preview night party ($35) on Friday, then ticketed events (some free, some up to $75 per person) continue through the weekend. More info here.
CD14 Cinco de Mayo at Grand Central Market -> This Friday, Council District 14 and Grand Central Market team up to shut down Broadway between 3rd and 4th Streets for an all-day block party celebrating Cinco de Mayo. Expect live music and mariachi, plus guests can see what's on offer at GCM for DineL.A. or swing down to Grand Central Market Bazaar on the lower level. Festivities take place from 11 a.m. to 9 p.m. Free to attend. More info here.
First Fridays at NHM -> Natural's History Museum's signature monthly series returns this Friday with an evening centered on the legacy of Asian pop-culture and the history of Giant Robot Magazine. There will be a special panel discussion featuring Giant Robot co-founders Eric Nakamura and Martin Wong, and a film screening of Artbound/Giant Robot: Asian Pop Culture and Beyond, co-presented by KCET. Plus you can catch outdoor sets by Arushi Jain and DJ ET IV along with cocktails and bites for purchase. Tickets are $20 for non-members. Runs 5 to 10 p.m. More info here.
Night Dive at The Aquarium of the Pacific -> The Aquarium of the Pacific's signature adults-only, after-hours series returns this Friday with a Cinco de Mayo edition of the event featuring food trucks, cash bars, DJs throughout the Aquarium galleries, art, and a live band performing on the stage in front of the Honda Blue Cavern. GA tickets are $29.95. Runs 7:30 to 11 p.m. More info here.
L.A. County Fair -> Beginning this Friday, The L.A. County Fair returns to Fairplex in Pomona for an enormous assortment of activities, musical performances, food and beverage offerings, and more. The fair runs on select dates through May 29 (mostly Friday to Sunday), with tickets ranging $5-$25 depending on date of admission. More info here.
Dining & Drinking
(picks by Christina Champlin)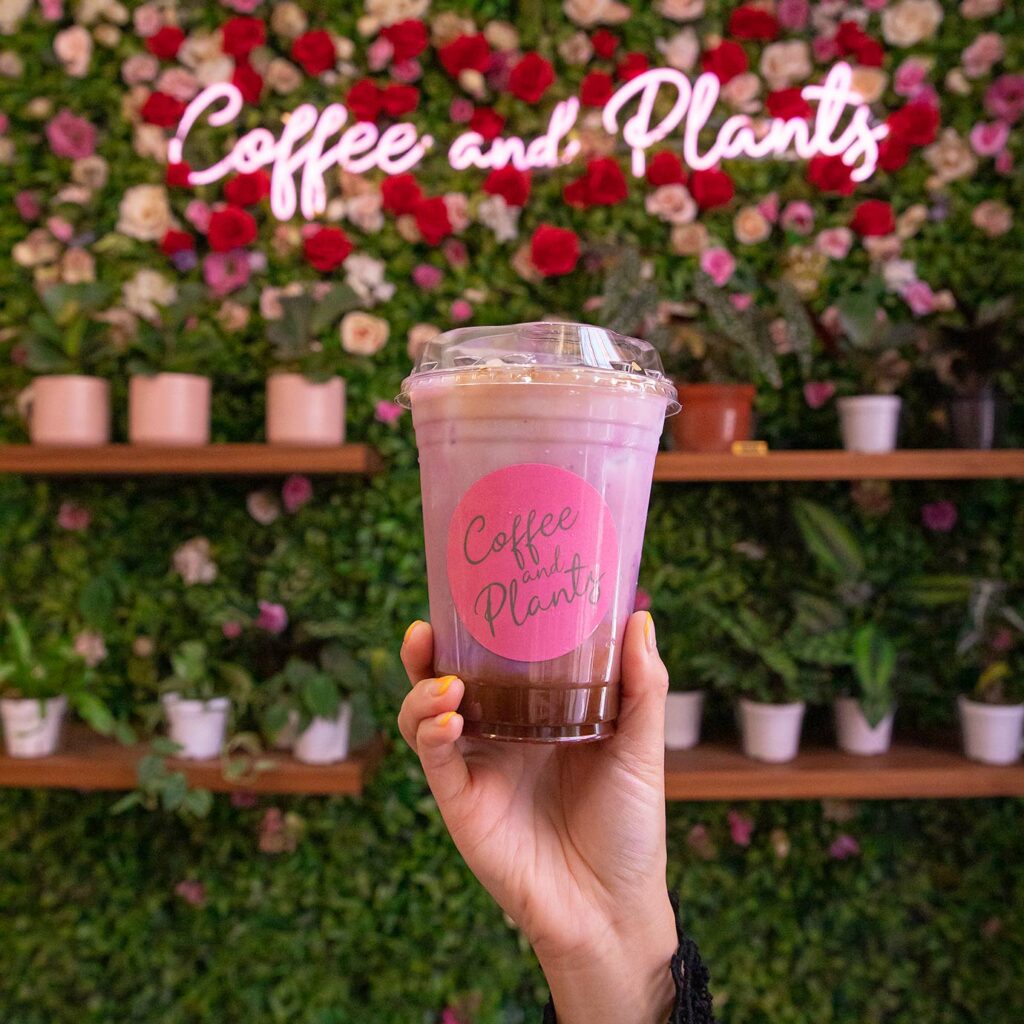 Free Lattes All Week at Coffee and Plants Studio City -> Singer-songwriter Leona Lewis's Coffee and Plants opened a second location over the weekend at 12334 Ventura Blvd in Studio City. To celebrate, the plant-based coffee shop has partnered with Califia Farms to offer free lattes May 1 through May 7 from 6 a.m. to 9 a.m. 
The Ruby Fruit Now Open for Lunch Service -> Wine bar and restaurant, The Ruby Fruit now serves lunch Tuesday through Saturday from 11 a.m. to 3 p.m. The daytime menu features queer and woman-owned Couplet Coffee, and baked goods from queer and trans-owned Black Forest Bakery. Menu highlights include a smoked mushroom farro bowl, grilled chicken sandwich with chili vinegar on a soft potato bun and a take on the classic "health food store sandwich" stuffed with shaved vegetables, nutritional yeast and a miso tahini white bean spread on sourdough. TRF's natural wine, beer, and house made spritzes are also available during lunch.
New Happy Hour at Mírame -> Mírame in Beverly Hills recently launched a new happy hour held at the bar from 4 to 7 p.m., every Tuesday through Friday. Founded by Michelin Star chef Joshua Gil and Matthew Egan, the modern Mexican menu includes $12 cocktails, $6 fried chicken tacos, $8 salmon skin chicharron to $12 Mexican Birria pizza pies. 
---
Want to get the best things to do in L.A. sent straight to your inbox? Join over 60,000 Angelenos who subscribe to our twice weekly email newsletter!
By subscribing, you agree to our terms of use and privacy policy and consent to receive emails from We Like L.A. about news, events, offers, and partner promotions.