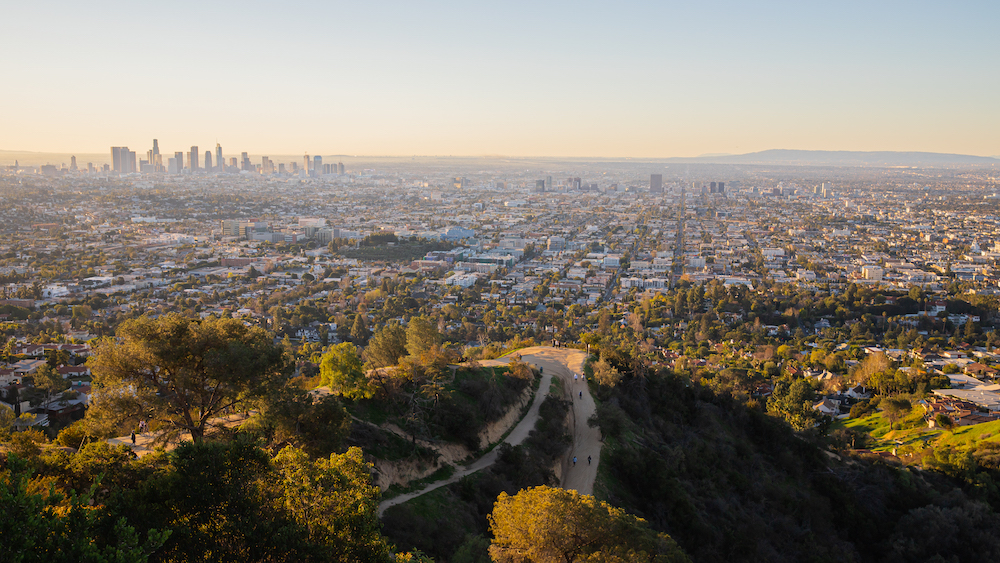 Looking to take advantage of the coming weekend? We've got a few ideas for you.
From October 13-15 in Los Angeles, you'll find Pasadena ArtNight, the Los Angeles Korean Festival, the Culver City Art Walk and Roll Festival, Archaeology Day at King Gillette Ranch, the Sherman Oaks Street Fair, Family Day at The Wallis, Binge Free Festival, CicLAvia – Heart of LA, and much more. Review your options, plan ahead, and make it a good one!
Make Metro Part of Your Weekend
CicLAvia – Heart of LA – > Sunday's CicLAvia – Heart of LA brings the city's biggest open streets event to Downtown Los Angeles for a route that includes hubs in Chinatown, Mariachi Plaza, Grand Park, and Pershing Square. Check out the digital map on the event website to spot local business and points of interest to visit along the nearly 8-mile course. Runs 9 a.m. to 4 p.m., and free to attend as always. More info here.
Go Metro: Find access points to the CicLAvia route adjacent to the Chinatown, Pershing Square, Mariachi Plaza, Soto, 7th St, and Historic Broadway stations.
More Things To Do This Weekend
M = Less than .5 miles from an L.A. Metro Station, FA = Free Admission, TP = Top Pick
---
Los Angeles Korean Festival – FA > This Thursday to Sunday, The Los Angeles Korean Festival is back at Seoul International Park, promising four exciting days of festivities. One of the largest Korean-American events in the nation, the fest will feature 250 vendors from Korea and the local community, live performances, and an array of delectable food offerings. Free to attend. More info here.
Pasadena's Biannual ArtNight – M FA TP > The fall edition of Pasadena's biannual ArtNight returns this Friday with free activations at 20 partner locations, including the Gamble House, Armory Center for the Arts, the USC Pacific Asia Museum, and Pasadena City Hall. The event runs from 6 to 10 p.m., and there will also be a free shuttle with limited service to transit visitors between location hubs. More info here.
The Last Improv – M > This Friday at Dynasty Typewriter, The Last Improv gathers an A-list lineup of comedians to perform skits based on the stories of a guest monologist who offers impromptu diatribes inspired by audience suggestion. Dan Black hosts a lineup featuring Nicole Byer, Lauren Lapkus, Jon Gabrus, Brett Gelman, Lennon Parham and guest monologist Paul Walter Hauser. GA tickets are $25 in advance. Starts at 7:30 p.m. More info here.
Norton Simon's Night in Focus -> This Friday join the Norton Simon in celebrating its latest exhibition Benevolent Beings: Buddhas and Bodhisattvas from South and Southeast Asia. The special interactive evening in the galleries will feature spotlight tours, live music, a sound bath and meditative art-making activities. Access to Night in Focus comes with the admission to the museum which is $20 a person.
Son of Monsterpalooza -> This weekend, head to Burbank for this three-day (Friday to Sunday) con where guests can meet and hang with award winning artists behind some of the greatest creatures ever created, plus peruse selection of over 150 exhibitors selling one of a kind creations, LIVE makeup demonstrations and more. Tickets run $35-$40 for single-day passes. More info here.
La Cage -> Experience the electric La Cage live show at Hollywood's Roosevelt's secret theatre this Friday. Inspired by the golden age of supper clubs and the iconic La Cage Aux Folles nightclub, the evening includes live vocals, dazzling dance, and a live band, all paying tribute to drag culture pioneers with emcee Tommi Rose and surprise celebrity guests like Cheyenne Jackson and Ada Vox. Audiences can also sip on classic cocktails and dine on Cinegrill Theatre's supper club inspired menu. La Cage shows run on select Friday nights at 7 p.m. and 10 p.m. Tickets for the show start at $55. More info here.
Urban Death Tour of Terror – M > Zombie Joe's annual tradition of Urban Death is back with a brand new series of terrifying vignettes, bookended by walks through a creepy maze. Performances run on Fridays and Saturdays through October 28, with three bonus shows on Sunday, October 29, Monday October 30 and Halloween Tuesday. Advance tickets are $22 per person. More info here.
Oktoberfest at Fairplex -> The Fairplex transforms into a fantastical Bavarian Oktoberfest every Friday and Saturday through October 21 with live oompah bands, DJs and plenty of German food and beers to go around. Tickets cost $12 – $22. 21+ only. More info here.
Boney Island – M TP > Boney Island has moved its immersive Halloween event to a new home at the Nature Gardens of Natural History Museum Los Angeles. Attendees can expect an array of glowing installations, spooky skeletons, and shadow puppetry interlaced with artistic performances, real fossils from the museum's collection, live animal presentations, and plenty of trick-or-treating opportunities for the little ones. The attraction runs Thursday to Sunday through the end of the month, plus October 30-31. Tickets are $25. More info here.
Drunk Theatre – > Bay Area import Drunk Theatre is exactly what it sounds like: A comedian downs five quick shots of whiskey and then sees if he/she/they can make through an improvised set with five sober counterparts. A special Halloween edition of the series pops up at the Santa Monica Playhouse this Friday. Pre-sale tickets are $20 per person online, or it's $25 at the door. Show begins at 9 p.m. More info here.
Carved at Descanso Gardens – TP > Descanso Gardens' family-friendly Carved turns the beautiful garden into a glowing pumpkin wonderland featuring a new route, hundreds of carved pumpkins and kid-friendly activities. The experience runs Monday through Sunday nightly now until October 29. Tickets run $30-$40 for non-members. Get more info here.
Friday the 13th at New Beverly -> This year, October includes an actual Friday the 13th, and the New Beverly Cinema is doing it right. This Friday, they'll host a 2 p.m. matinee of John Carpenter's Christine, an evening double-feature of Jason X and Hellraiser: Bloodline, plus a midnight showing of From Dusk Till Dawn. Tickets are $10. More info here.
Afterlife – M > This Friday and Saturday, Afterlife's techno festival takes over L.A. State Historic Park for an experience of mind bending visuals and a live performances from Argy, Kevin de Vries, Julya Karma, and MRAK's "We Don't Follow" by Carmine Conte. Saturday tickets are sold out. Friday tickets cost $124.50 person. More info here.
Movie Fridays on Third Street Promenade – FA > Every second Friday of the month through December, Santa Monica hosts a free outdoor movie on the 1200 block of Third Street Promenade, between Arizona & Wilshire. This Friday, catch a screening of Freaky Friday beginning at 7:30 p.m. No RSVP necessary, but you can get more info here.
Mr. Bones Pumpkin Patch -> Culver City's favorite pumpkin village returns this season offering plenty of family fun, including photo ops in front of giant pumpkin installations, a straw maze, a super slide, petting zoo, giant rocking horses, and pumpkin decorating sessions. Tickets cost $8 to $30 depending on date and tickets for activities begin at $1 each. Mr. Bones Pumpkin Patch runs daily from October 5-29. More info here.
Reign of Terror Haunted House -> This award-winning haunted house and walkthrough experience located in Thousand Oaks is now in its 25th season. The 2023 edition features 138 rooms in 10 different, inter-connected sections within 28,000 square feet of floor space. Standards tickets are $35. Available on select Fridays and Saturdays through Nov. 4. More info here.
Nights of the Jack -> The annual 1-mile trail of Halloween lights and jack o'lanterns at King Gillette Ranch continues this Friday to Sunday, and continues on select dates through Halloween night. In addition to the signature walk, expect live pumpkin carving demos, face painting, a souvenir shop, and a "spookeasy" offering adult beverages for sale. Admission runs $29.99-$44.99 depending on which day of the week you attend. Get more info here.
Black Lagoon Pop-Up Bar – M > The touring, immersive Halloween pop-up bar Black Lagoon returns to Lost Property Bar in Hollywood for a month-long residency of themed cocktails in a spooky atmosphere filled with dark and eerie things. Los Angeles residents can look forward to an array of entertainment on Sundays and Tuesdays, including diabolical drag performances to macabre magic and boo-lesque (ticketed events cost $25). Additionally, every Wednesday, the pop-up venue will host emo nights, featuring a variety of DJs (entry fee $15). For all other nights, admission to the pop-up is free.
Shaqtoberfest – M > If NBA legend Shaquille O'Neal is going to stamp his name on a Halloween haunt, it better be big, right? Well, this year's edition of Shaqtoberfest is back at the historic Queen Mary in Long Beach, offering evenings of live entertainment, themed bars and lounges, carnival rides, plus a brand new "Gray Ghost" haunted trail that takes guests deep into the depths of the historic luxury liner. Shaqtoberfest runs Thursdays to Sundays, and continues on select dates through October 31. There will also be family-friendly hours with trick-or-treating during the last three Sundays in October. GA tickets start at $29.99. More info here.
Angel of Light – M > Step into DTLA's Los Angeles Theatre in for Angel of Light, a haunting journey that combines live performances and immersive storytelling to transport visitors to Old Hollywood in 1935. Guests will move about the theatre from dressing rooms, to the ballroom, and the stage to relive the cursed tale of a 1930s star while meeting eerie characters along the way. The 60-minute experience runs Wednesdays through Sundays and select Mondays and Tuesdays in October. Tickets run $59.50 – $70 per person. More info here.
Halloween Horror Nights – M > Thursday through Sunday, Universal Studios' fall horror takeover continues, featuring the signature Terror Tram, plus a litany of scare zones, lives shows, and a bevy of different haunted houses, including The Exorcist: Believer and Universal Monsters: Unmasked. GA tickets start at $74, but VIP and express packages can push the price point well over $300 depending on the offer. Get more info here.
Hispanic Heritage Month Concerts at Ovation Hollywood – M FA > Ovation Hollywood closes out its Hispanic Heritage Month celebration this Friday with live music in the central courtyard featuring a lineup of artists from a variety of genres, including Latin Jazz, Mariachi, and pop. The event runs from 4 to 7 p.m. and are free to attend. More info here.
Family Day at The Wallis – FA > Taking a cue from The Wallis's popular Sunday Funday series, Family Fest happening this Saturday offers a full day of interactive activities and performances across the Beverly Hills campus. The kid-friendly lineup of artists includes Parker Bent, Mariachi Tierra Mia, Kymberly Stewart, and Spring Groove. Expect food trucks and concessions on hand as well. Runs 10 a.m. to 2:15 p.m. Free to attend. More info here.
Archaeology Day – FA > The Santa Monica Mountains Fund celebrates National Archaeology Month with an Archaeology Day celebration this Saturday at King Gillette Ranch featuring family-friendly performances and tons of hands-on activities and workshops, including flint knapping demos, spear throwing, and a hands-on excavation box. Runs 9:30 a.m. to 2 p.m. Free to attend. More info here.
13th Annual El Velorio Cultural Celebration -> One of L.A. County's largest Día de los Muertos celebrations returns to Plaza de la Raza on Saturday for an evening of one-of-a-kind art pieces from over 150 artists plus two stages of live performances, Aztec Dancers, custom motorcycle displays, face painting, food, and craft vendors. GA tickets start at $30. More info here.
Culver City Art Walk and Roll Festival – M FA > A four-block stretch of Washington Blvd will close to traffic on Saturday for a day-long event featuring gallery visits, artists, live music, wine and beer gardens, a kids zone, interactive art experiences, and more. Free and open to the public. More info here.
Weirdo Night with Dynasty Handbag – FA > Weirdo Night is a popular long-running freak forward variety show hosted and curated by Dynasty Handbag (alter ego of Made in L.A.artist Jibz Cameron). For Saturday's Hammer iteration, Weirdo Night brings together Made in L.A. artists Marcel Alcalá, Pippa Garner (in absentia), Page Person, and Xina Xurner (Young Joon Kwak and Marvin Astorga) with travesdee, plus a dance performance by HAAGS (Jibz Cameron + Emilia Richeson of Ponysweat). More info here.
Filled Market M -> Celebrate Filipino American History Month at Filled Market this Saturday when the pop-up makes its return to Downtown Los Angeles' vibrant Manila District. The market showcases a diverse array of local Filipino-owned brands, delectable food vendors, and talented artisans. The festivities will kick off with a live DJ setting the mood and a tattoo artist for those seeking a dash of adventure. Filled Market takes place from 11 a.m. to 4 p.m. More info here.
Oktoberfest at Santa Anita Park -> Oktoberfest returns to Santa Anita Park for two weekends of Bavarian beer tastings, steins, live music, dancing, and all that comes with this German themed celebration. Tickets start at $38. Oktoberfest runs Saturday through Sunday October 14-15 and 21-22. More info here.
Sherman Oaks Street Fair – FA > Now in its 31st year, the Sherman Oaks Street Fair brings a day of live performance, carnival games, and vendors to a half-mile stretch of Venture Blvd from Van Nuys to Kester. More than 100,000 guests are expected to attend (that's a big crowd!). Runs this Sunday from 10 a.m. to 6 p.m. More info here.
Mayumi Market -> Mayumi Market highlights AAPI creativity and culture through pop-up markets in the city. This October, in honor of Filipino American History Month, Mayumi Market is shining the spotlight on Filipino/A/X creators. Stop into Common Space Brewery in Hawthorne this Sunday from noon to 6 p.m. to explore a diverse lineup of over 40 vendors, offering everything from delicious food and beverages to delectable baked goods and unique gifts. Admission is free, and the first 100 guests will receive a special goodie bag. More info here.
Everson Royce 8th Year Anniversary Party M -> Time to dust off your bell bottoms because Everson Royce Bar in DTLA is celebrating their 8th birthday this Sunday with a groovy 70's-themed dance party. Enjoy complimentary cake, take down some mystery jello shots, and snap a pic inside a funky photobooth. The bar will be shaking and stirring up an array of '70s-inspired cocktails the entire time. Party kicks off from 2 p.m. and lasts until 8 p.m.
Binge Free Festival – FA > Santa Monica's version of Fringe Festival kicks off this Sunday with four-plus weeks of free performances workshops, readings, music and poetry at the Santa Monica Playhouse. All shows are free, but tickets must be reserved in advance. Get more info here.
Dining & Drinking
(picks by Christina Champlin)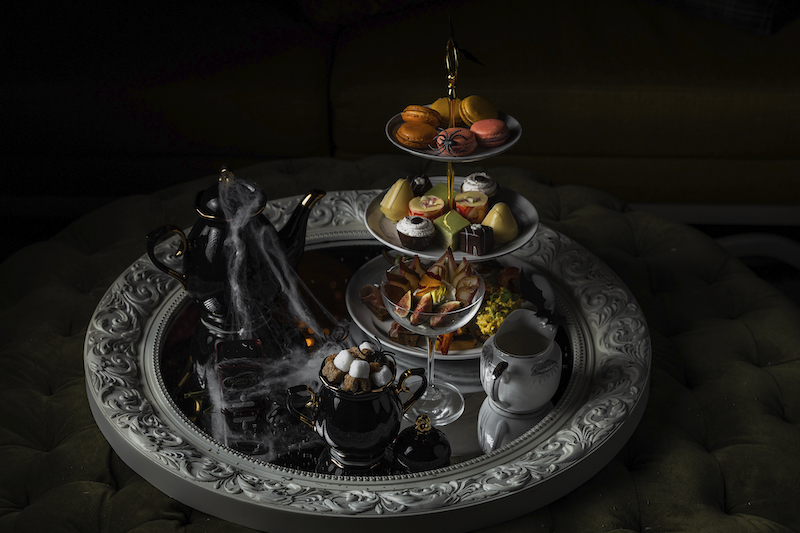 Spooky High Tea & Highballs experience at Lilly Rose -> Starting this Friday, Whimsical underground bar Lilly Rose offers a Spooky High Tea & Highballs service each Friday and Saturday. For $65 per person, guests receive a full tea service with a Halloween twist that includes creepy bites and deathly sweets paired with tea-infused cocktails to experience. Reservations must be made in advance through OpenTable.
Panxa Cocina's Hatch Chile Season Festival -> Join Panxa Cocina in Belmont Heights for a special return to their annual (first since the pandemic) Hatch Chile Season Festival on October 14-15. This event honors the unique flavors of New Mexico and the beloved ingredient through an exclusive Hatch Chile menu featuring crispy Hatch Chile Chicken Tacos and Hatch Chile-infused Citraholic IPA, fresh Hatch Chiles sourced from New Mexico, and the opportunity to purchase Hatch Chiles by the pound, and get them roasted just like in New Mexico. The weekend-only celebration also offers live entertainment, a DJ, and a pop-up showcasing local Long Beach artisans. More info here.
Creepy Cocktails at Bar Envie -> Countdown to Halloween NOLA style at Bar Envie in Long Beach's Zaferia District. Stop in this Saturday from 4 to 7 pm. for a special collaboration with Worlds Apart Blends featuring Nightmare before Christmas craft cocktails and home-brewed craft beer on tap.
Looking Ahead…
A Sushi and Warabi Mochi Tea Experience -> Indulge in a Japanese-style afternoon tea at Brothers Sushi in Santa Monica on Tuesday, October 17. Join Tomoko Imade Dyen of Culinary Curation for a delectable journey, featuring a selection of sushi bites designed by Mark Okuda and carefully paired with Japanese green tea personally curated by Tomoko. The highlight of this experience? A Kyoto-trained wagashi artisan, Phoebe Ogawa (formerly of the one-star Michelin restaurant Kajitsu in NYC), will present a super-soft Warabi Mochi dessert served over freshly shaved Kuramoto ice from Japan. Tickets for this one-of-a-kind event are priced at $75 per person, with multiple seating times starting at 2 p.m. More info here.
---
Want to get the best things to do in L.A. sent straight to your inbox? Join over 60,000 Angelenos who subscribe to our twice weekly email newsletter!
By subscribing, you agree to our terms of use and privacy policy and consent to receive emails from We Like L.A. about news, events, offers, and partner promotions.