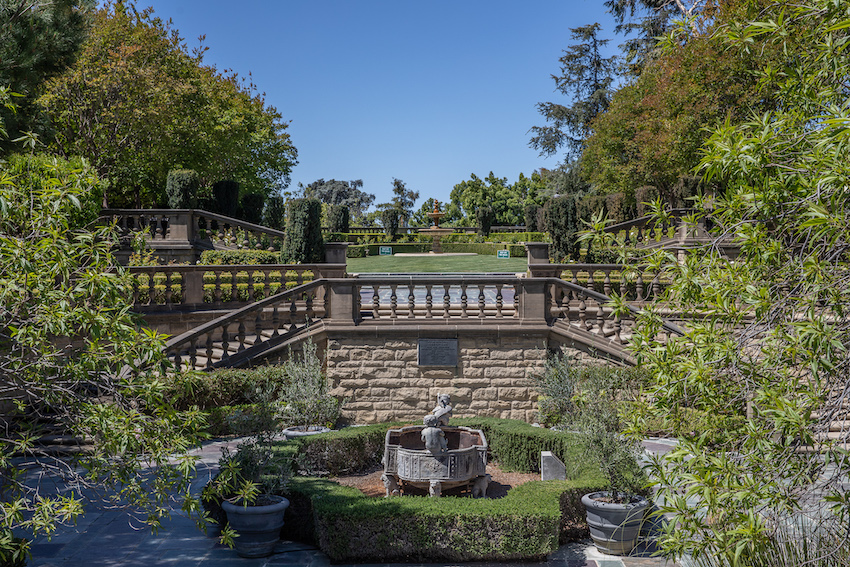 This weekend starts with Friday the 13th and ends with a lunar eclipse. In between? That's anyone's guess. But we've got some ideas for you.
From May 13-15 in Los Angeles, you can check out LA Plaza's free Salsa series, the Downtown Burbank Arts Festival, RuPaul's DragCon, free fitness classes at Grand Park, classical music concerts at Greystone Mansion, a Getty 25 festival in Inglewood, the Cruel World Festival in Pasadena, Street Food Cinema at The Autry, and more. Take a look below, and see if something fits the bill for your weekend plans.
Things To Do
Summer of Salsa at LA Plaza -> LA Plaza de Cultura y Artes is bringing back their summer salsa series starting this Friday, as Summer of Salsa presents the Afro-Cuban rhythms of Ricardo Lemvo and Makina Loka, along with DJ Robby. The series continues every second Friday of the month through SeptemberEvent starts at 6 p.m. Free to attend. More info here.
Culver City Arts District Night Market -> The Culver City Arts District Night Market at Ivy Station is a monthly event featuring over two dozen vendors and and plenty of local bites for purchase. Free to attend. Runs 5 to 10 p.m. on Friday. More info here.
A Forest for the Trees -> A brand new immersive experience by artist Glen Kaino (artistic producer on In & Of Itself) opens this Friday in DTLA, pushing visitors to rethink their relationship with the natural world through a surreal forest experience created in response to stories published by The Atlantic over the past century and a half. Set in a 28,000 square-foot space on the outskirts of DTLA, A Forest for the Trees features animatronic performing trees, illusions of fire, and interactive sound sculptures. Adult tickets (non-peak hours) start at $20 per person during non-peak hours. Runs Wednesday to Sunday through the end of the summer. Get more info here.
Create to Destress -> On Fridays in May, artist Carmela Morales leads special workshops on making personalized embroidered canvas bags as a way to destress, spur mental health conversations, and learn a new skill. The sessions run from 5 to 7 p.m. in Virginia Avenue Park in Santa Monica, and are free to attend. The workshops are part of the month-long We Rise 2022 event series, which aims to reshape mental health treatment by promoting awareness and increasing community access to health and wellness resources. More info here.
King Lear at The Wallis -> The Wallis debuted a new production of Shakespeare's King Lear this week featuring actor Joe Morton (ABC's "Scandal," the legendary Brother from Another Planet, Netflix's "The Politician") in the title role. Preview performances conclude this Friday, with shows continuing on select dates through June 5. Tickets for some performances are as low as $29. More info here.
RuPaul's DragCon -> This Friday to Sunday at the L.A. Convention Center, RuPaul's DragCon arrives in DTLA for three days of panels, photo ops, meet-and-greets, shopping, performances, and DJ sets, plus plenty of face time from the stars of RuPaul's Drag Race seasons 12 and 13, and RuPaul's Drag Race All Stars season 6. Single day tickets range from $40 to $50. More info here.
Free Classes at AKT -> AKT West Hollywood is celebrating their one-year anniversary this weekend (May 12 -15) with a selection of complimentary classes for the public as well as raffles, a local vendors event, plus sips and bites. To book a complimentary class visit the schedule page of AKT under Intro Class "1 Year Anniversary."
Jazz at LACMA -> This Friday at 6 p.m., the Los Angeles County Museum of Art welcomes the Sam Hirsh Trio to the Smidt Welcome Plaza as part of the ongoing Jazz at LACMA series, which continues every Friday evening through June 24. Admission is free, however seating is limited and first come, first served. More info here.
Memories From Childhood Art Show -> On Friday, Chunky Paper will host a "Memories From Childhood Art Show" featuring original works and merch from over 20 AAPI artists. The opening night takes place 7 to 9:30 p.m. Light snacks and refreshments will be served. RSVP here.
Cabaret Macabre -> The latest racy horror entry from Zombie Joe's Underground Theatre Group is Cabaret Macabre (written and directed by Brittany DeWeese), which runs on Fridays and Saturdays through May 28. Ticket are $20 if you purchase in advance. More info here.
Smoochy & Allie Double Bill -> A pair of one-woman shows run as a double-bill at the Hudson Theatre this Friday and Saturday night. Smoochy Girl (written/performed by Aidan Rees) and Allie v. The Abstinence Pledge (written/performed by Alesia Etinoff) are both heavy on the mommy-issues, but might just be the raw post-Mother's Day performances you're in the market for. Tickets are $15, with a portion of the proceeds going to the DC Abortion Fund. More info here.
The Groundlings Completely Different Late Show -> The Groundlings Completely Different Late Show is back for a one of a kind 80 minute show by The Groundlings Main Company that gets more outrageous the closer it gets to midnight. The improv comedy show takes place Fridays and Saturdays at 9:30 p.m. Tickets are $18.
Downtown Burbank Arts Festival -> A huge vendor marketplace takes over Downtown Burbank this Saturday and Sunday. Expect around 150 indie sellers on hand offering curated goods include original fashion and jewelry design, paper goods, innovative home decor and housewares, art, photography, food, and more Free to attend. More info here.
New at Corey Helford -> Corey Helford Galleryis kicks off a new group exhibition this Saturday evening with an opening reception for I Don't Wanna Be, I Am, an international touring exhibition curated by Ink and Movement that that examines the concept of identity via selected works from a roster of Spanish and Argentinian artists. Also debuting on Saturday will be a new solo exhibition by London-based artist duo Kai & Sunny entitled Future Seasons. The reception runs from 7 to 10 p.m., and both exhibitions will be on view through June 18. More info here.
Getty 25 Celebrates Inglewood -> This Saturday and Sunday, the Getty 25 series comes to Inglewood City Hall for two days of art activations, live music, workshops, and food purveyors, all in an effort to highlight local artists and cultural creators. See the full schedule for both days here.
Street Food Cinema -> Street Food Cinema comes to the The Autry Museum in Griffith Park on Saturday for a 35th anniversary screening of Dirty Dancing, plus a special guest appearance by Baby herself, Jennifer Grey. Advance purchase general admission tickets start at $19. More info here.
Joy of Working Out -> A nationwide tour of free workout events put on by Propel Fitness Water has arrived in Grand Park, all in an effort to spread the Joy of Workout Out (or JOWO as they say). The series continues every Saturday for the rest of the May, with classes ranging from HIIT workouts to run clubs to dance classes and even yoga. Get more info here.
We Rise 2022 -> The ongoing We Rise 2022 series has multiple community events on Saturday, including an AAPI Heritage Month festival in Eagle Rock, a gallery exhibit and wellness workshops in South Los Angeles, and an arts and wellness village in Long Beach.
Self Care Yoga at CAAM -> This Saturday, meditation instructor Constance Hartwell leads a 60-minute yoga flow session as part of a monthly program at the California African American Museum. Free to attend. Be sure to bring your own mat and water. More info here.
Deep Tasting Session -> Join In Sheep's Clothing this Saturday for some afternoon music and exclusive coffee tastings. Produced with the help of oat milk brand Minor Figures, beans (selected by Metric) from Ethiopia, Colombia and Peru will be part of the line up as well as espresso drinks. Tickets cost $20 and include a bag of limited edition single origin coffee beans
Betti & Bruce: Trapped in Los Angeles -> Casita Del Campo in Silver Lake is a fantastic spot to get Mexican food and great margaritas, and the 60-year old institution is also home to The Cavern Club Theater. Located downstairs, the inclusive venue hosts a wide range of shows from comedy to drag every week. This Saturday catch renowned lounge singers, Betti Blumenthal and Bruce Delmonico, as they make their return to Cavern Club Celebrity Theater for a one-night-only encore performance of Betti & Bruce: Trapped in Los Angeles. Show starts at 8 p.m. Tickets are $30. More info here.
Cruel World Festival -> This Saturday and Sunday Brookside Park in Pasadena, Cruel World Festival brings a banner list of 80's faves to the stage, headlined by Morrissey, Bauhaus, Blondie, DEVO, Echo & The Bunnymen, The Psychedelic Furs, and Violent Femmes. Day one is currently sold out, with day two tickets still available starting at $179. More info here.
Compost Workshops by LA Compost -> Learn the basics of composting and get a hands-on tutorial at a pair of weekend workshops led by LA Compost. Saturday's event at Cottonwood Urban Farm in Panorama City is free to attend with RSVP. Sunday's workshop at Fig Art Supply in Northeast Los Angeles requires a $5 ticket benefitting LA Compost. Get more info here.
Music in the Mansion -> Classical music returns to the grounds of Greystone Mansion in Beverly Hills this Sunday, with a slate of three short programs starting at 2 p.m. You can grab a ticket for $15 for an individual concert, or $35 to see all three. A reception with refreshments provided with follow the concerts at 5 p.m. Get more info here.
Griffith Park Total Lunar Eclipse Broadcast -> This Sunday evening, a total lunar eclipse will be visible (weather permitting) in the skies throughout the United States, and Griffith Observatory will hosting an online broadcast of the event from 7:35 to 11:50 p.m. The "blood moon" eclipse will illuminate the moon in a brilliant red as it passes through the earth's shadow cast by the sun. Even if you don't watch the broadcast, be sure to check outside. If the weather is decent, you should be able to see it from any vantage point in the city. More info here.
Dining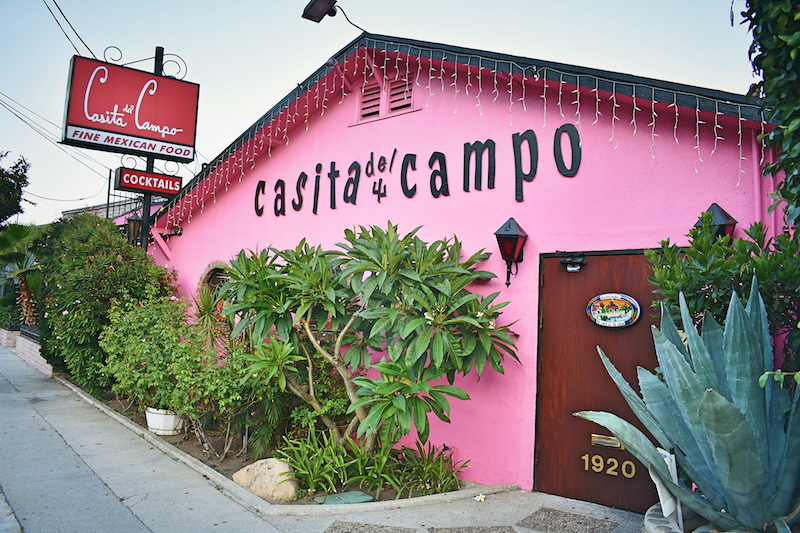 Casita Del Campo Turns 60! -> The iconic bright pink Mexican restaurant Casita Del Campo turns 60 this year and will celebrate all Sunday with a tasty anniversary menu, lots of tequila infused cocktails, live entertainment and special guests.
AAPI Vendors at Smorgasburg LA This Month -> Over the next three weeks, Smorgasburg highlights Asian American & Pacific Islander Heritage Month by celebrating AAPI vendors and inviting special pop-up guests to the market. This Sunday, DJ collective Brownies & Lemonade will provide the music at Smorgasburg's beer garden, Chinatown cookbook shop Now Serving and the A-Sha Dry Noodle Truck will pop up at the center shopping aisle. Food collaborations with Woon and 626 Hospitality Group will be part of the kickoff event.
Bottomless Brunch at TATEL -> TATEL will launch bottomless brunch and an all new menu at their gorgeous Beverly Hills restaurant this Sunday. Happening in the newly constructed "El Patio" the Spanish restaurant will be offering Sunday brunch from noon to 4 p.m., featuring bottomless Mimosas, Bellinis, Rosé and Sangria for $40, DJ-spun tunes, and brunch fare that includes dishes such as: chicken & waffles, a build your own omelet, pancakes, avocado toast, and more. To celebrate the launch, guests will receive a complimentary glass of rosé this Sunday during brunch service.
Ellenos at Grand Central Market -> Ellenos, a Seattle-based yogurt shop located inside Pike Place Market, now has a storefront at Grand Central Market. Known for using traditional Greek methods for curing yogurt with fresh fruit purees, the scoop cart is giving guests who mention the grand opening this month 30% off their purchases. Ellenos is open Thursday through Sunday 8 a.m to 5 p.m.
---
Any notes or corrections? Want to suggest an event we should add to an upcoming list? Hit us up at [email protected].
---
Want to get the best things to do in L.A. sent straight to your inbox? Join over 60,000 Angelenos who subscriber to our twice weekly email newsletter!
By subscribing, you agree to our terms of use and privacy policy and consent to receive emails from We Like L.A. about news, events, offers, and partner promotions.