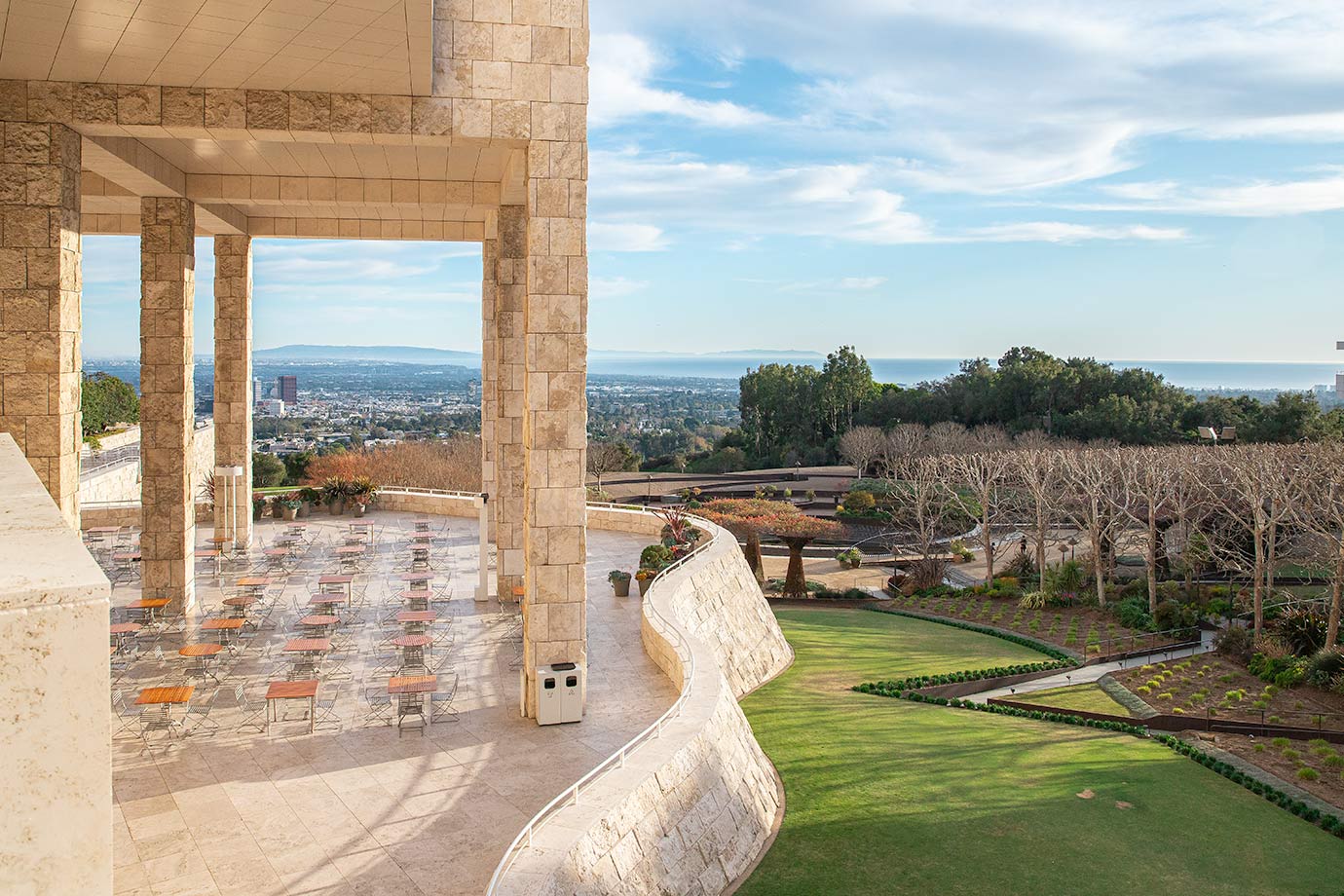 Can you feel it? It's that inviting, warm but not-too-warm late summer / early fall Los Angeles weather. 70s. Sunny. And lots to do! Speaking of which…
This weekend in L.A., from September 15-17, you'll find an El Grito celebration in DTLA, a Latino Heritage Parade and Festival in Pasadena, new art exhibitions at Beyond the Streets, a block party in Canoga Park, a new John Waters exhibition at The Academy Museum, CicLAmini in North Hollywood, a Sound of Music sing-along at The Bowl Ever, Present performances at The Getty, and much more.
Make Metro Part of Your Weekend
National Hispanic Heritage Month (September 15 to October 15) officially kicks tomorrow, and the City of Los Angeles is marking the day with the annual celebration of El Grito – a commemoration of Mexican Independence. The event takes place on the steps of L.A. City Hall and in Gloria Molina Grand Park. Expect food trucks, a silent disco, resource vendors, and live performances from Banda Machos, Las Colibrí, Las Cafeteras, and Banda Las Angelinas. Runs 5 to 11 p.m. Free to attend. More info here.
Go Metro: Take the B or D Lines to Grand Park / Civic Center station.
More Things To Do This Weekend
M = Less than .5 miles from an L.A. Metro Station, FA = Free Admission, TP = Top Pick
---
LéaLA 2023: A Space for Spanish, Art and Imagination – M FA > This Thursday to Sunday (September 14-17) the LéaLA, Spanish Language Book Fair and Literary Festival of Los Angeles offers a four-day series of presentations, activities, and workshops for kids, all aimed to highlight the culture and the arts of communities of Latin origin within the city of L.A. All programs are free of charge (capacity limited), and all take place at LA Plaza de Cultura y Artes in DTLA. If you attend on Sunday, you can also stop by Fiestas Patrias Olvera taking place at El Pueblo across the street from noon to 6 p.m. See the full schedule and get more info here.
The Gospel at Colonus at The Getty Villa – > The Getty Villa's Outdoor Classical Theater is now hosting performances of The Gospel at Colonus, a soulful reimagining of Sophocles's timeless work, "Oedipus at Colonus," dating back to the 5th century BCE. Through a blending of Greek mythology and the rich traditions of Black spirituality, the show uses the narrative of Oedipus as the focal point of a redemptive and soul-stirring musical celebration. Shows run this Thursday to Saturday, and continue on select dates through September 30, all starting at 8 p.m Tickets cost $40-$55. More info here.
Halloween Horror Nights – M > This Thursday to Sunday , Universal Studios' fall horror takeover continues, featuring the signature Terror Tram, plus a litany of scare zones, lives shows, and a bevy of different haunted houses, including The Exorcist: Believer and Universal Monsters: Unmasked. GA tickets start at $74, but VIP and express packages can push the price point well over $300 depending on the offer. Get more info here.
Salsa Night at Ivy Station – M FA > Kick off National Hispanic Heritage Month this Friday with a summer salsa night at Culver City's Ivy Station. Dance instructor Pepe Gonzalez will teach an intro salsa lesson on the Station plaza on Friday, September 15th from 6:30-7pm before you dance the night away to live music from Fermin Fusion Salsa from 7-8:45pm. This event is outdoors, free, and open to the public! More info here.
Earth Edition, A Festival of Eco-Consciousness -> The Festival of Eco-Consciousness at CalArts invites guests to immerse themselves in an Earth-optimistic atmosphere. Explore the futuristic Lumisphere's dream domes and partake in activities like goat yoga, Indigenous storytelling, live music, art installations. Tickets range from $15 to $100. The festival continues through September 24. More info here.
Pasadena Latino Heritage Parade – M FA TP > This Saturday, Pasadena's 25th annual Latino Heritage Parade kicks off a 1-mile route originating from the intersection Los Robles and Buckeye, running south to Pasadena City Hall. The end point transforms into a public festival in the afternoon featuring live entertainment, educational booths, kid's activities, and food vendors. Event runs from 10 a.m. to 4 p.m. More info here.
Sing-A-Long Sound of Music -> If two of your favorite things are sing-alongs and The Sound of Music, head to the Hollywood Bowl this Saturday for an evening of entertainment perfect for the whole family. Be sure to arrive early, dress the part and enter the costume contest. Tickets start as low as $19. Get more info here.
LA Beer Fest – FA > L.A. Beer Fest is back this Saturday with a one-day event featuring 80+ domestic and international brewers, plus food trucks, live music, a Power 106 DJ, and more, all taking place at LA Center Studios. GA tickets start at $50. Get more info here.
Canoga Park Block Party – FA TP > This Saturday's Canoga Park Block Party serves as a gathering for local small business owners and artisans from the surrounding area. Every month, the street bursts into life with a vibrant display of over 50+ vendors, offering an array of products, food and services with plenty of entertainment from music to classic car displays. More info here.
New Works at Beyond the Streets -> Beyond the Streets flagship galley (434. N. La Brea Ave) is holding an opening celebration this Saturday for three new solo shows. On display from September 16 to October 21 will be HuskMitNavn's Under The Same Sky; POSE's In/Sight and Tim Conlon's Tracks Of Time. Saturday's party will also feature a book signing for book signing for Freight Train Graffiti (co-authored by Roger Gastman, Darin Rowland and Ian Sattle). The reception runs 11 a.m. to 6 p.m., and the signing goes from 3 to 6 p.m. All free to attend. More info here.
Oktoberfest  at Firestone Walker  Venice -> The Propagator, a Brewhouse, taproom & store at Firestone Walker Brewing Company Venice, is set to host an Oktoberfest party with live music, games, a themed menu, and special Oktoberfest-inspired beers. The event runs this Saturday from 11 a.m. to 10 p.m. Entry is free. More info here.
Sunday Sessions at Gloria Molina Grand Park – M FA TP > This weekend is the final 2023 installment of Grand Park's Sunday Sessions. The afternoon pays homage to Hispanic Heritage Month with a day of Latin House tunes spun by a DJ lineup of Von Kiss, Raul Campos, Juliet Mendoza, and David Montoya. The event will include a 21+ bar area plus plenty of space to picnic and enjoy the music. Runs 3 to 8 p.m. More info here.
CicLAmini North Hollywood – M FA TP > On Sunday, CicLAvia comes to North Hollywood with a "mini" version of their open street series featuring a two-mile, car-free course on Chandler and Lankershim Boulevard. As always, a great format to walk, skate, bike, play, and explore the area. Runs 9 a.m. to 3 p.m. Free to participate. More info here.
Ever Present at The Getty – FA > On Sunday, The Getty continues their Ever Present experimental art and performance series with a trio of guests artists. JJJJJerome Ellis will present a site-specific poetry and musical performance; interdisciplinary filmmaker Kerry Tribe will a stage a new work called The Complaint; and Los Angeles-based artist Maral will perform a set on the Garden Terrace Stage. The activation begins at 4:30 p.m. in the Central Garden. More info here.
John Waters: Pope of Trash -> Celebrate the prolific artist John Waters and his remarkable cinematic contributions a new exhibition at The Academy Museum, opening this Sunday. Pope of Trash explores Waters' creative process, iconic themes, and unparalleled style through an array of artifacts. View costumes up-close like Ricki Lake's roach dress from "Hairspray" or Debbie Harry's explosive prop wig. Handwritten scripts, posters, film clips and so much more are also on display. Museum admission cost $25. The exhibition remains on view through August 4, 2024. More info here.
The UCLA Nimoy Theater Community Open House – FA > UCLA's Center for the Art of Performance marks the opening of the new UCLA Nimoy Theater with a free Community Open House celebration this Sunday. Festivities include an inaugural performance by L.A.'s own Las Cafeteras, food offerings from local eateries and a chance to explore the new venue. RSVP is required. More info here.
Spider Pavilion at NHM -> Beginning this Sunday, explore the secret lives of spiders at the Natural History Museum's Spider Pavilion, a unique seasonal attraction which will run through November 26. Walk among hundreds of orb weavers and their intricate webs, then peek into enclosed habitats showcasing a variety of spider species, including tarantulas and jumping spiders. Admission is just $8 with a timed ticket (required in addition to museum admission) or free for members.
Fiestas Patricias Olvera – M FA > This Sunday, El Pueblo in downtown L.A. brings a one-day celebration of Mexican Independence featuring music, food, and live entertainment. The event runs from noon to 6 p.m. and is free to attend. More info here.
Dining & Drinking
(picks by Christina Champlin)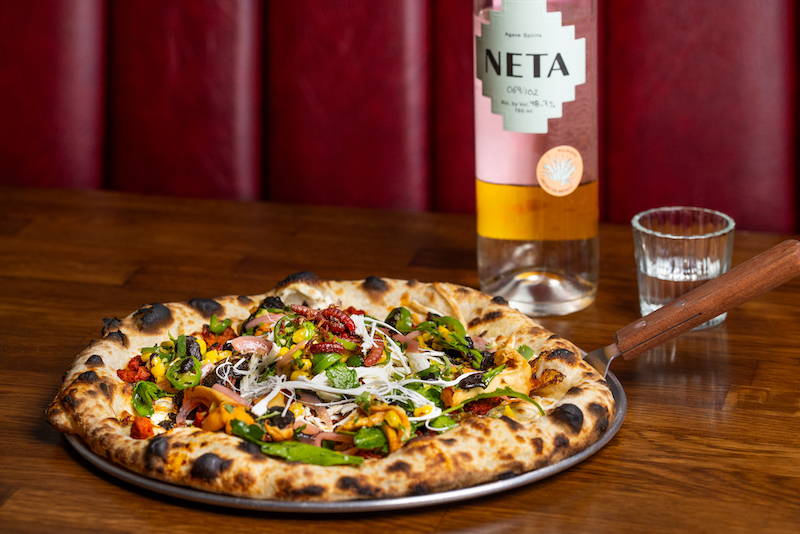 Tlayuda Pizza and mezcal flight experience at Brooklyn Ave. Pizza Co. -> In honor of Latino Heritage Month, Brooklyn Ave. Pizza Co. in Boyle Heights has teamed up with Madre Oaxacan Restaurant & Mezcaleria to offer a special Tlayuda Pizza and mezcal flight experience, available from September 15-22. The Tlayuda Pizza, priced at $20, features toppings like squash blooms, chanterelle mushrooms, roasted corn, epazote, mole negro, Discada (a northern Mexican meat stir-fry), and gusanos de maguey (agave worms). Additionally, guests can savor Mezcal Flights curated by Ivan Vazquez of Madre, with a flight trio for $35 or a single tasting for $17.
Oktoberfest at Grand Central Market -> Grand Central Market is hosting Oktoberfest over two weekends this month: September 16-17 and September 30 to October 1. The event features live entertainment, Oktoberfest games, vibrant beer gardens, themed food specials from GCM vendors, and a selection of authentic Oktoberfest brews including Paulaner and Hofbrau, as well as offerings from Golden Road Brewery. Tickets for the event are available in two options: general entry for $15 and special entry for $25, which includes a GCM souvenir boot and the first beer. More info here.
John Waters Serial Mom Dinner -> This Sunday, Fanny's presents a special prix fixe dinner inspired by John Waters's satirical dark comedy, Serial Mom, coinciding with the Academy Museum's screening of the film as part of the John Waters: Pope of Trash exhibition. The menu pays homage to Kathleen Turner's character, a charming yet murderous housewife, with dishes like "The Perfect Meatloaf," sesame broccoli, and a slice of classic cherry pie, recreating the traditional family meals featured in the film. Reservations are $115 a person and can be made through OpenTable.
California Date Shake Ice Cream -> McConnell's Fine Ice Creams' latest limited-edition creation, the California Date Shake is crafted in collaboration with Joolies. This delectable treat features sweet cream blended with organic medjool dates from Joolies, a hint of sea salt, a touch of cinnamon, and swirls of Joolies' date syrup. Available at all McConnell's scoop shops now until mid-October.
La Vie En Rosé -> This Sunday, South Bay's waterfront destinations, Sea Level and Shade Hotel Redondo Beach celebrate the end of summer with La Vie En Rosé. Tickets cost $56 to $71 and include six rosé tastings, cocktails, small bites and a party atmosphere with a live DJ, "rosé" themed activations and more. Tickets are available on Resy.
---
Want to get the best things to do in L.A. sent straight to your inbox? Join over 60,000 Angelenos who subscribe to our twice weekly email newsletter!
By subscribing, you agree to our terms of use and privacy policy and consent to receive emails from We Like L.A. about news, events, offers, and partner promotions.