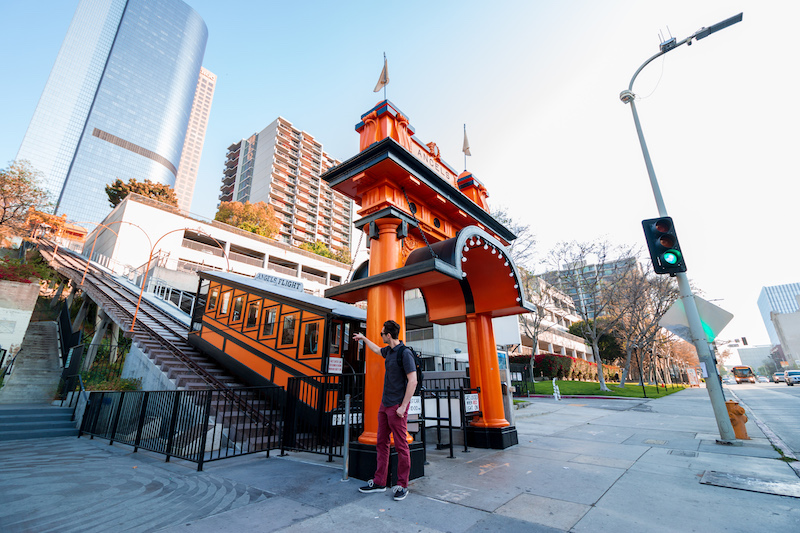 June starts tomorrow. That means we're thinking about summer concerts. We're thinking about Pride. We're thinking about how you can use your Metro pass to get to and from some of the best free events across Los Angeles.
Scan our list below for a few weekend winners, and remember to click over to the Metro Trip Planner to help navigate your route. And of course, most importantly, have a great weekend!
Metro Accessible To-Dos
Summer Jam at the Academy Museum -> The Academy Museum of Motion Pictures marks the transition to summer this Friday with an open-to-the-public shindig featuring art-making activities, photo activations, and music all paired with bites and beverages (for purchase) courtesy of Fanny's. Plus, there will be free admission to the museum galleries (pretty rare) from 4 to 8 p.m., with access based on a first-come, first-serve basis. Should be a blast, but expect a crowd. All-in, the events runs 2 to 8 p.m. More info here.
GO METRO: Take line 217 along Fairfax Ave or line 20/720 along Wilshire Blvd
---
Grand Performances -> The signature summer concert series at DTLA's California Plaza kicks off this Saturday with a danceable mix of cumbia, salsa, and Latin funk. Mexican Fusion band Son Rompe Pera headlines, with La Verdad and La Papaya Club to support. Sets start at 6 p.m. Free (as always) to attend. More info here.
GO METRO: Take the B or D Lines to Pershing Square
---
SaMo Pride Festival -> Pride month starts this Saturday in Santa Monica with family-friendly festivities stretching from the Third Street Promenade to the Santa Monica Pier. Expect a mix of live musical performances, PRIDE-related treats, giveaways, and games, along with a "Colors of Pride" photo booth activation. Free to attend. Runs 11 a.m. to 4 p.m. More info here.
GO METRO: Take the E Line to Downtown Santa Monica station
---
Family Day at MOCA -> This Sunday, the Museum of Contemporary Art's Grand Ave location is hosting an all-ages afternoon of artistic exploration and art marking with an assist from MOCA classroom partnership students and artist-educators. Activities run from 1 to 4 p.m. Admission to the museum (as always!) is free. More info here.
GO METRO: Take the B or D Lines to Grand Park / Civic Center station
---
The Mermaid screens at The Hammer -> On Sunday, the Hammer Museum will screen The Mermaid as part of the UCLA Film & Television Archive screening series Archive Talks. Director Stephen Chow's massive hit (over $550 million box office sales grossed in China) tells the story of a mermaid/assassin and the man she's sent to kill. They fall in love. Danger, hilarity, and surrealness ensue. Admission is free, and seats are assigned on a first come, first served basis. Starts at 7 p.m. More info here.
GO METRO: Take line 20/720 along Wilshire Blvd OR take line 761 to Wilshire / Westwood
---
Want to get the best things to do in L.A. sent straight to your inbox? Join over 60,000 Angelenos who subscribe to our twice weekly email newsletter!
By subscribing, you agree to our terms of use and privacy policy and consent to receive emails from We Like L.A. about news, events, offers, and partner promotions.