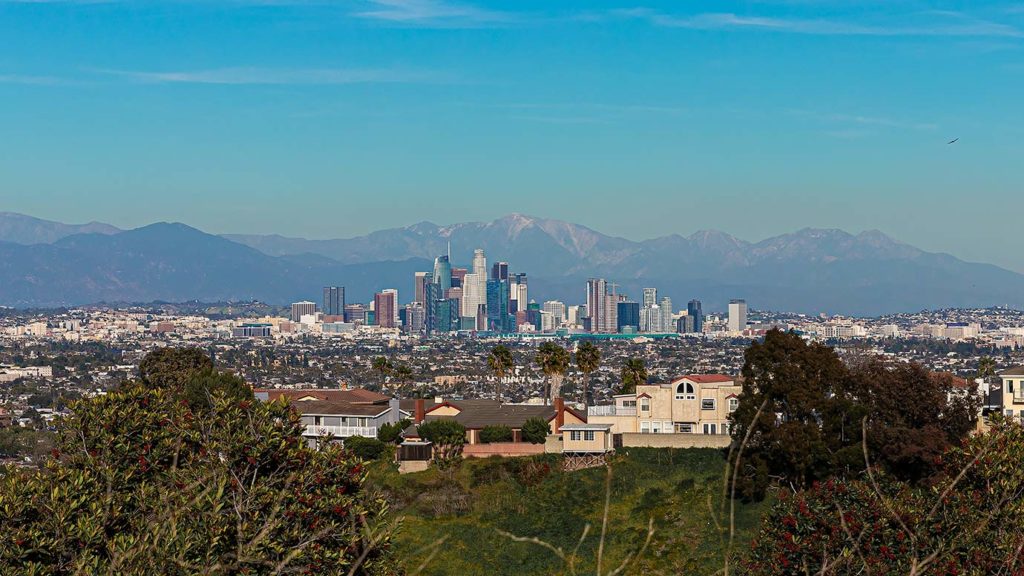 In today's brief: Protestors hit the streets to demand coverage of the Armenian–Azerbaijani violence, a MAGA flag flies at a police department in Long Beach, and Garcetti switches up his endorsement for D.A. Also: Getting you up to speed in the ongoing LACMA saga. First, some news.
Morning News Rundown
Scores of protestors gathered in Hollywood over the weekend to demand fair coverage of the growing conflict between Armenia and Azerbaijan. According to the the L.A. Times, about 500 protestors amassed outside the CNN building on Sunday, some spilling out onto portions of the 101 and 170 freeways. For his part, Mayor Eric Garcetti tweeted last night that "L.A. is proud to be home to the largest Armenian diaspora. We stand with the people of Armenia. I urge our leaders in Washington to conduct the sustained and rigorous diplomacy necessary to bring peace to the Artsakh region. Turkey must disengage." [L.A. Times]
Speaking of our Mayor, yesterday Garcetti announced he is pulling his endorsement from incumbent District Attorney Jackie Lacie, and will instead back her challenger George Gascón, a former San Francisco D.A. and Los Angeles police officer. [ABC 7]
At some point over the weekend, a "Make America Great Again" flag was hoisted atop a pole at the Long Beach Police Station at 400 West Broadway. It's not clear how long the flag was up or who put it there, but LBPD says they didn't notice it until Sunday morning, at which point it was removed. [LAist]
Metro's I-605 Corridor Improvement Project could potentially displace hundreds of residents living along portions of the 605 and 5 freeways. A draft environmental impact report is due in early 2021, at which time public comment would begin. At this point there is no clarity as to which parcels would be scooped up for the project, but Metro told Streetsblog that they plan to acquire over 360 parcels in total, more than 250 of which would be in Downey. [Streetsblog LA]
2020 has been a record-breaker in terms of fires in California, and on Sunday, the state surpassed 4 million acres burned for the current season. That tally is expected to grow significantly over the coming weeks as fire season continues into November. [NPR]
The Ongoing Drama at LACMA
If you've totally glazed over the drama surrounding the redesign of the Los Angeles Contemporary Museum of Art over the past years, an epic piece by Dana Goodyear published in The New Yorker this morning is a great way to get up to speed.
To summarize: Here we have two characters, Swiss architect Peter Zumthor and LACMA director Michael Govan. In the course of a decade-long process, they were determined to do things their way, despite budgetary ballooning and a design that (at least according to many) was both totally underwhelming and unbefitting the character of the city. The classic over-promise, underdeliver. And now we will probably have to live with their choices for decades.
As background, I'd also recommend Christopher Knight's Pulizter Prize-winning criticism of the project, as published in the L.A. Times.