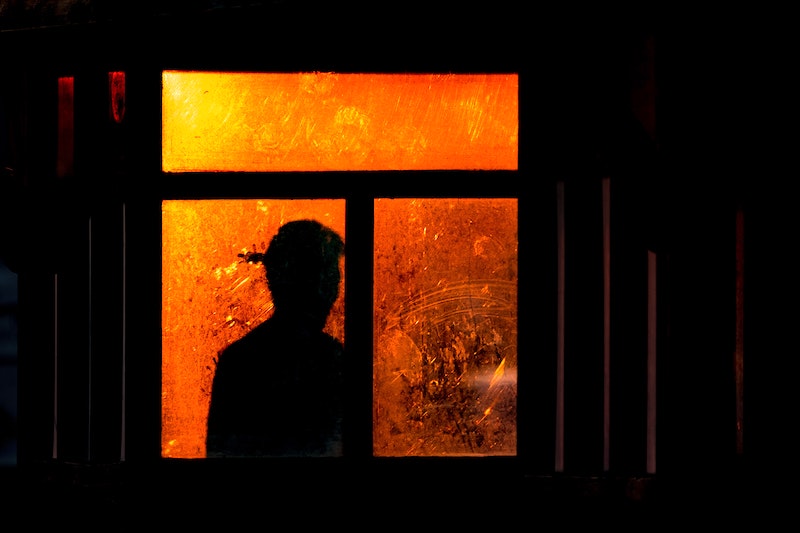 CREEP Los Angeles returns with "INSIDE," a socially distant mini-haunt for individuals and small groups. If you've never had the pleasure of attending CREEP in the past, it's been one of our top haunts since it opened six years ago. Just last year, they had us visiting the world's weirdest art gallery.
CREEP comes via Just Fix It Productions, the same team behind The Willows. Their work tends to be fairly intimate, with participants often secreted off to clandestine chambers for one-on-one scenes with characters. With that kind of theater off the table, JFI was looking at a pretty bleak Halloween until they got a little creative. 
"INSIDE" is a haunted house you experience from the outside. You'll walk around an "iconic, haunted L.A. property" as visuals, poetry, and a cast of 15 reveal pieces of its chilling history. Unlike previous Creep shows, these ghosts cannot touch you. They take the CDC pretty seriously.
The haunt is fairly short, running just 15 minutes. Reservations require a $50 donation, regardless of how many people are in your group. Time slots can accommodate up to five members of a household (so a $10 donation each), though you may come alone if you're feeling extra spooky. Please note that this particular haunt is not appropriate for children and contains violence, dark subject matter, sexual situations, and nudity. 
CREEP Los Angeles: Inside runs October 29-31. Reservations open on October 12 at midnight here.