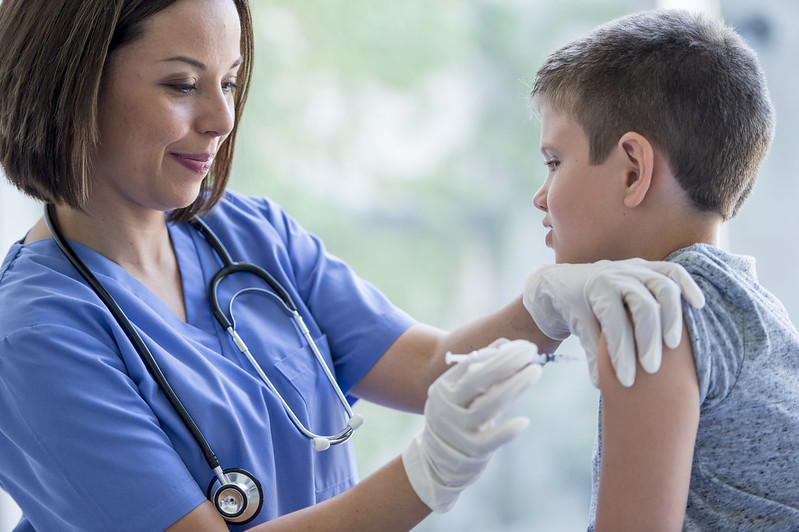 You can get your flu shot for free at several L.A. County libraries this fall. Best of all, you don't need an appointment or insurance to participate.  
For the seventh year, L.A. County Library and the county's Department of Public Health are partnering on free flu immunization clinics. This year, both social distancing and face masks will be enforced due to COVID-19. Some will also offer drive-up options.
Per CDC data, an average of 8% of people in the U.S. get the flu each year. In some cases, the flu can be deadly. Seniors 65 years and older, people with certain chronic medical conditions (such as asthma, diabetes, or heart disease), pregnant women, and children under five are the most at-risk for severe cases.
This year is a particularly important one for vaccinations. The CDC and the Department of Public Health are encouraging everyone 6 months old or older to get their flu shots this year to avoid a "twindemic."
"This year, flu and COVID-19 will be circulating at the same time in our communities throughout LA County, making it more important than ever that as many people as possible get their flu immunization," Director of Public Health Dr. Barbara Ferrer said via a release.
You can find a list of times and locations at local libraries here. For example, the Angelo M. Iacoboni Library in Lakewood will host a free flu shot clinic on October 14 from 1-4 p.m.
If none of those locations work for you, call 211 or go here to find other low-cost or free flu vaccine providers.