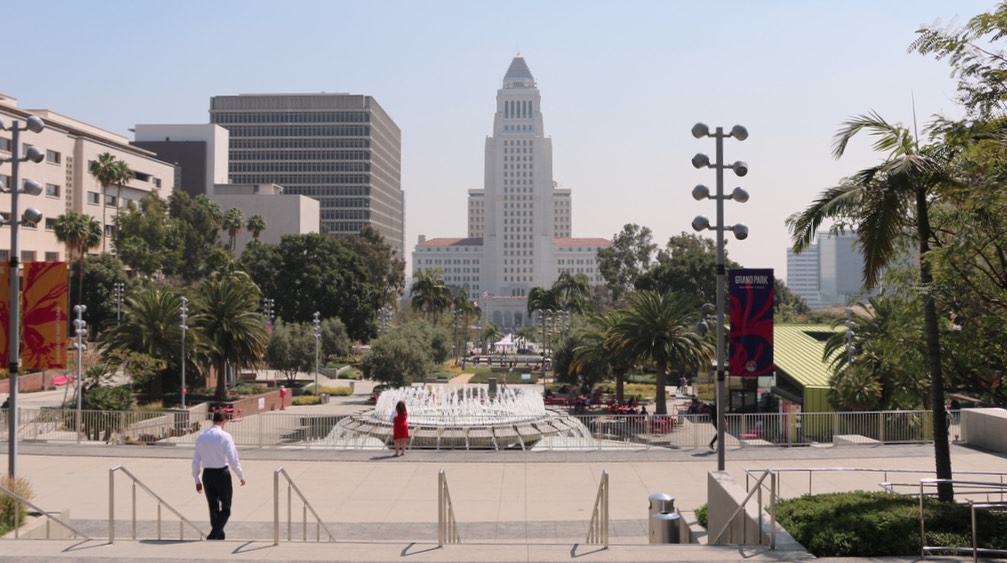 For today's brief: Mayor Garcetti hopes to avoid furloughs for city employees, a new report on the Banditos clique within the LASD, and a man gets stuck in a storm drain for four days (seriously). Finally, where are you getting your flu shot this year? First, some news.
Morning News Rundown
Last month, the L.A. City Council approved a furlough plan that would have amounted to a 10% pay cut for some 15,000 city workers. However, last week, the Mayor and 10 of the city's public employee unions agreed on an alternative plan that instead includes select unpaid days off and delays in unused sick pay, saving $21.4 million. The City Council still has to approve the new deal. [Spectrum News 1]
This past June, the L.A. Times settled a class-action lawsuit that levied claims of gender and race bias within the paper as well as discriminatory pay practices. At the time, NPR reported that Times Executive Editor Norman Pearlstine was "promising sweeping cultural changes" within the newsroom. It turns out that one of those changes will be Pearlstine's departure. Yesterday, we learned that the 78-year-old will leave his role with the paper soon, but is expected to still be an advisor to the staff (whatever that means). [LA Mag]
A new 32-page report by the L.A. County Office of Inspector General analyzes allegations of assault and intimidation by the Banditos, a gang-like clique within the Los Angeles Sheriff's Department that operated out of the East L.A. patrol station. The report asserts that Sheriff Alex Villanueva "continues to promote a Code of Silence regarding these sub-groups." It's noteworthy that 23 of the 46 witnesses interviewed refused to give statements against fellow officers. You can read the full report here. [L.A. Times]
On Monday, firefighters rescued a man who was stuck in a Santa Ana storm drain for four days. It's still clear how he wound up there in the first place. [ABC 7]
Getcha' Free Flu Shots
This morning, our very strong and most definitely not critically ill President (whose lungs are perfect, no doubt) tweeted that flu season is coming up. While he implied in his statement that COVID-19 and the flu are pretty much the same thing (they're not), the key subtext is this: Getting a flu shot is important!
If you're uninsured or can't afford to get a flu shot through your pharmacy or doctor, please keep in mind that 11 L.A. County libraries will offer pop-up flu shot clinics on select days starting on Oct. 14. Some of these will even offer drive-through services.
If you can't make it to the temp clinics on one of the scheduled days, you can also check out the County's Public Health website or all 211 for more information on where to find low cost and/or free flu shots in your area.