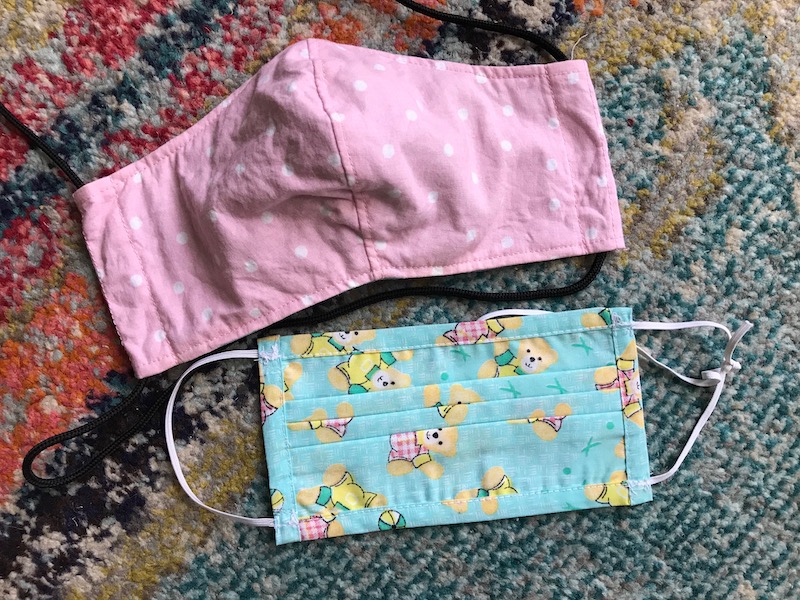 At the start of L.A.'s stay-at-home order due to COVID-19, my toddler was introduced to the exciting world of video chats. Since we were social distancing from her grandparents, FaceTime became our only way of connecting with family.
My daughter became so enthralled by these video chats that any time I would get on a work call, she would get FOMO and be very vocal about it. In the early days of the pandemic, I would apologize profusely to the caller as my toddler screamed in the background; in turn, the caller would always reassure me that this was the "new normal," that it was now commonplace to hear children, pets, and partners (read: utter chaos) in the background. We knew this waltz well and danced the same steps every time.
In times of crisis, sometimes people think of calming images like rolling ocean waves. I like to picture the dad who became famous when his children interrupted his BBC News interview. It's oddly comforting to commiserate and laugh-cry.
Over the last two months of parenting while sheltering at home, I've been continually learning how to adapt to life amid a global pandemic. With a partner who's working full time, and with me freelance writing, it's been a challenge taking care of a toddler without any of the help we previously had.
I've learned to hit the mute button, strategically schedule calls during my kid's naps, and save her favorite activities for times when I really need a breather. Sometimes I write through the night after she's gone to bed. There are (many) days I turn a blind eye to the mountain of dishes in the sink or the teetering tower of empty cardboard boxes by the doorway. Also, what diet? Pepperoni pizza is the new keto.
It's a Grind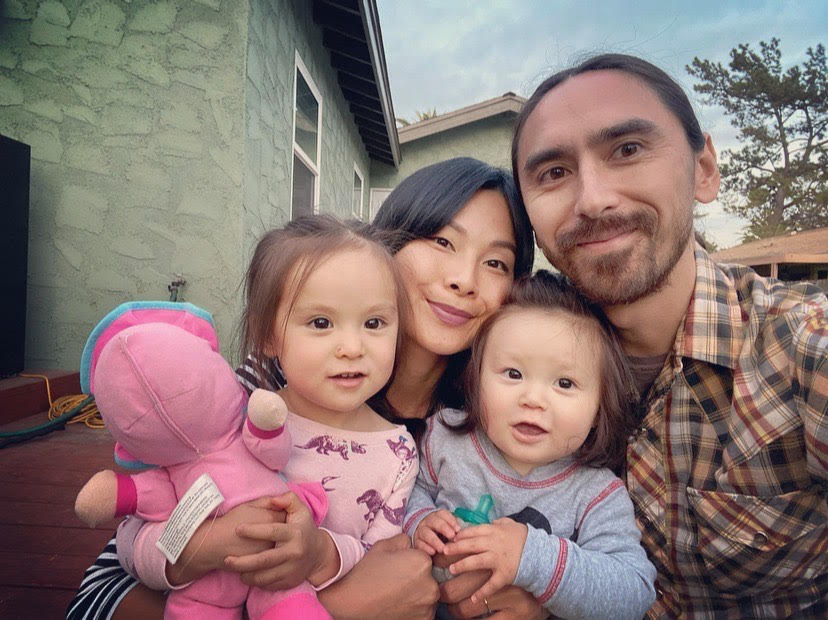 "Being a caretaker every moment of every day is exhausting and takes a toll on you, especially [with] not knowing when we'll get out of all of this," says Kimmy Tsuyuki, a Pasadena mom of two young children, ages 1 and 2. "Without the help of my mom and daycare, getting a break from watching the kids is nonexistent and sometimes it can feel like Groundhog's Day. It's been a challenging and also rewarding experience for us as parents, but mental and physical breaks are healthy for everyone."
Parents are stretched too thin. Since March 16, Los Angeles Unified School District (LAUSD) schools have been closed, and there are 700,000 students distance learning at home. Parents deemed essential workers still have to go into their workplaces, while others are working from home at full capacity. And then there's the astonishing number of people who have lost their jobs. The government's latest figures revealed that more than 36 million people have filed for unemployment benefits in the last two months. Last week alone, 3 million applied for unemployment; compared to the same week last year, only 188,264 filed, according to The Guardian.
In a Baltimore Sun op-ed, M. Elston wrote about the conundrum parents face. "Many parents working from home are expected to work at full capacity, while acting as the single point of contact for healthy, active kids in a confined space. Children require meals, homework help, fresh air and exercise, entertainment and activities, supervision, attention, cleaning up after and in some cases sick care. Those are typical kids."
There are also single parents and ones who have children with special needs who are struggling to figure out how to work and take care of their kids. With many childcare centers closed, some parents are left making the hard decision of sending their children to their grandparents, who have a higher risk of developing more serious complications from COVID-19.
Tsuyuki, who's a nurse case manager, says she is juggling working from home, taking care of the kids, and doing housework. While she'd like to exercise like she used to at the end of the day, she's too tired and falls asleep.
Mabel Kawada, a hospital nurse and mother of three young children, finds it hard to sustain a healthy lifestyle.
"Through this pandemic, it is important that I stay healthy since I am on the front lines exposed to COVID-19, but finding the time to exercise and eat right is hard since we do not go to the market that often," she says.
Homeschooling Wasn't All Created Equal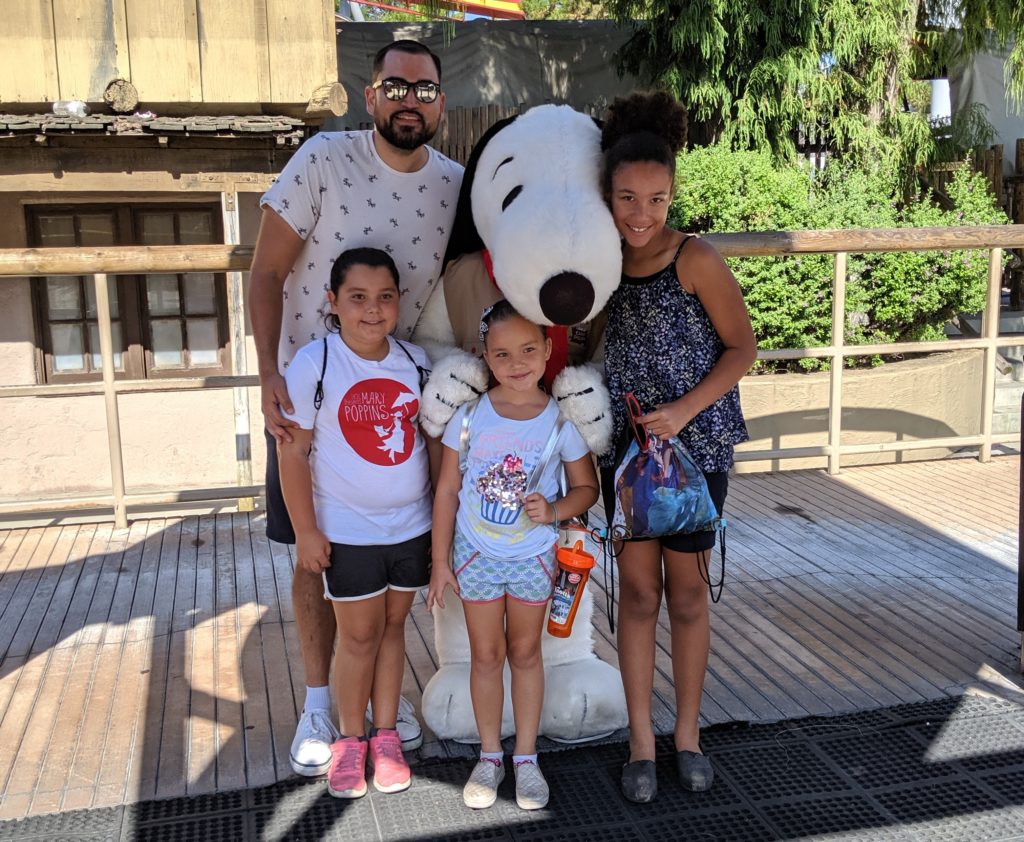 In terms of homeschooling, the experience is not the same across the board for parents. As the LAUSD school year reaches its end, the new academic year is slated to begin on Aug. 18. It's likely that learning will continue online, according to ABC7. The district has been scrambling to deal with the digital divide as one in three LAUSD students don't have access to home internet or a computer, according to a recent USC Annenberg study. However, on May 11, LAUSD Superintendent Austin Beutner announced that the district has been able to get most students access to internet and laptops.
Matthew Medrano, a teacher and Long Beach resident, says it was easier to homeschool his 7- and 9-year-olds in the early days of distance learning.
"We set our own schedule, and I used one of those really cool Pinterest schedule calendars," he says. "We had [planned] hour by hour what we were doing: We were riding our bikes in the morning and in the afternoon, and we had our math, English and science time. And little by little, as teachers, I think, felt more comfortable with using the internet and with teaching online, it kind of threw our homeschooling schedule out of whack. Teachers wanted to Zoom at particular times and on particular days, and it was a certain time for one student and another time for another student. And then, of course, that started to conflict with an increase in the number of Zoom and work calls that I had."
Some parents have had a more streamlined experience with their children's schools. Denise Michiko Almonte, a registered nurse living in West Covina and mother to a 10-year-old, found her child's transition to distance learning relatively easy. Even though Almonte and her ex-husband, with whom she co-parents, were only given a two-hour warning that it was their daughter's last day of class, the school had already supplied students with a laptop and packet of assignments for the following two weeks.
"Everything was as organized as I could hope for and all I had to do was keep us on schedule," Almonte says. "[I thought,] if this is what homeschooling would continue to be like, then I would be OK doing this."
Kawada, who lives in Whittier, started off with an organized schedule for the first two weeks of homeschooling. It got difficult when her children didn't want to follow the schedule anymore, and she found herself yelling at them. She read an online article that changed the way she approached the situation.
"[I asked myself], 'Years from now, do I want my kids to remember this pandemic lockdown as not fun, boring, with school work all the time and mommy yelling at me, or do I want my kids to remember the days they did not have to go to school and instead they got to build tents in the living room and adventure outside on scavenger hunts to find bugs and sticks?' That was my answer. I started to just let the kids have fun with crafts and games and a lot of outside play. I know this is only temporary, so let's enjoy the family time while we can."
Medrano, who teaches high school science in South L.A., says he and his colleagues have found that it's hard to get their students to just show up online. They've only seen about a third of their students online at any given time, and sometimes not at all.
"That obviously becomes worrisome for us because if they're not online, we don't know what they're doing," he says. "We don't know where they're at."
At the end of March, LAUSD officials revealed that about 15,000 of their high school students had not been checking in online with teachers or doing schoolwork at all, while 40,000 failed to do so on a daily basis, according to the Los Angeles Times.
Medrano says he and his colleagues can only speculate the cause.
"[The students say,] 'Well, I can't fail, so I don't really need to be online,'" he says. "I know there [are] some students who are busy taking care of the household because they might have parents who are still working. They have a lot of other brothers and sisters who are home and so they may be working on their schooling and sacrificing their own schooling to ensure that their family members are getting things done. And then I know we have some students, who, when they're home, are responsible for taking care of sick or elderly parents."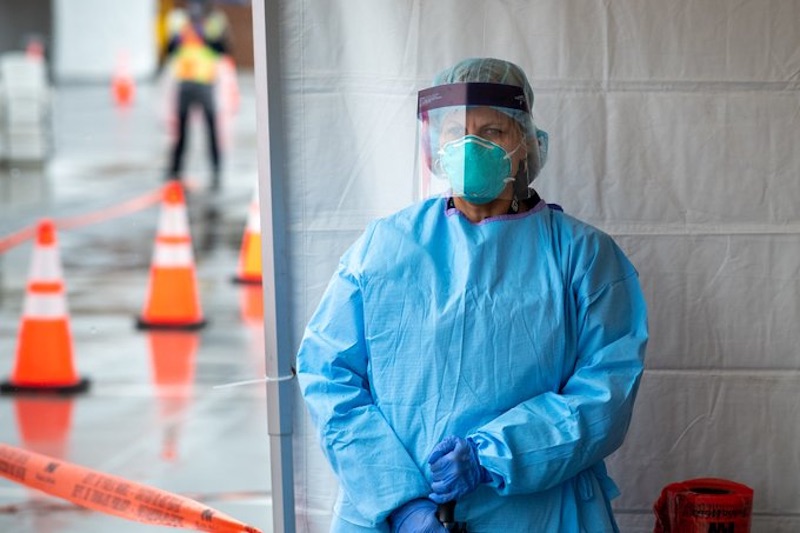 Working the Front Lines as a Parent
The other day I had to take my toddler with me to the bank. What used to be a casual errand was now surprisingly anxiety-inducing. My daughter wasn't wearing a mask because the CDC has advised against it for children under 2. But when I saw everyone else with masks on and lining up six-feet apart (but sometimes still crossing each other's paths), it sent me into a panic. People stared at my child and it got in my head that they were probably wondering why she wasn't wearing a mask. I rushed out as soon as I could, afraid of getting her sick.
If that's just going to the bank as a parent, I can't even imagine the stress of working the front lines while having children. For Almonte, who works in a dialysis clinic, she says her anxiety levels have been high.
"I'm so worried that I could possibly bring this virus home and pass it on to my family," she says. "I share custody of my daughter, so I also had to have a conversation with her dad in regards to how they are handling the pandemic and COVID-19 precautions. I needed to be sure that we were all relatively on the same page because with our daughter traveling between houses it would make us all instantly connected."
Kawada echoes the same concerns. "I have never been afraid to go to work in the past 11 years in my critical care unit, but I am now," she says. "My main concern is getting infected as I am taking care of some of the sickest COVID-19 patients on ventilators and not being able to care for my young children and possibly passing the virus to them."
She takes major precautions every time she comes from from work. Kawada changes out of her scrubs and shoes before getting into her car and immediately showers in a separate bathroom by the back door at home before going inside. She wears a mask as much as she can at home in case she's asymptomatic.
Family Dynamics Have Shifted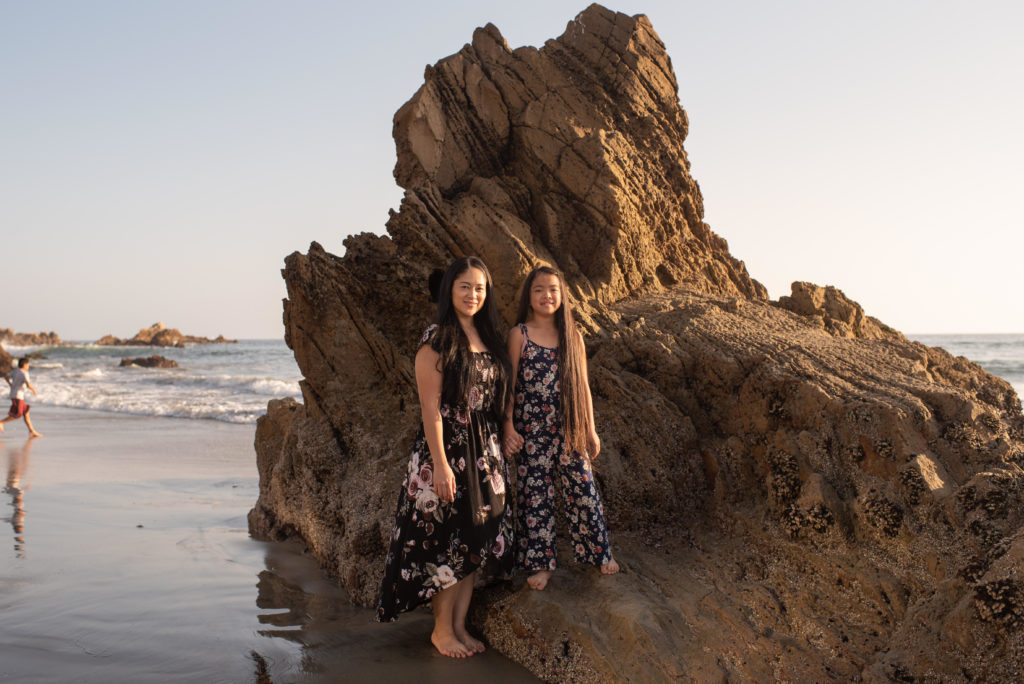 Despite all the terribleness happening with this pandemic, this situation has actually made me more present as a parent. With a looser schedule and nowhere to go, I've found myself enjoying our outdoor walks and playtime much more than usual. It's been a joy watching my child develop. My daughter's schedule has not only given her, but also given me, a sense of normalcy. It's been a welcome distraction during these trying times.
Medrano says he's started fun projects with his children that they never thought they'd get to, like building a model train that had been sitting in the closet, unopened, up until the pandemic hit.

What Medrano has noticed is that it's been hard to help his children with their social and emotional needs. Small things that they would've been able to figure out on their own or get over quickly have turned into big crises. He says it's not so much tantrums as the kids just don't know what to do.
"As the weeks go by, it's been more and more difficult for them to express their emotions and control their emotions," he says.
Medrano sees his kids needing alone time, too. They tell him things like, "I'm just going to go in my room for half an hour."
"Obviously with being home and being around each other so often, it shows just how vital that time away is at the same time and how we maybe enjoyed our time together a little more pre-COVID-19 because we didn't have as much of it," Medrano says.
Meanwhile, Almonte cherishes this time at home with her daughter. Nursing school had taken up a lot of her time when her daughter was younger. Halfway through the nursing program, Almonte was diagnosed with cancer and underwent radiation. Because of this, her daughter moved in with her father and continued to go to school closer to where they live.
"Not having to send her to school has given me a chance to have more time with her," Almonte says. "I feel like I'm always trying to catch up on time with her. Time really does go by so fast and I still can't believe she's already ten years old. It sounds so old to me, but I still see her as my baby."
Almonte's daughter had been looking forward to her dragon-themed birthday party this year and was sad when she realized it couldn't happen. Almonte found a workaround.
"We set up a car parade and a lot of her family and friends came down to greet her. We kept it a surprise and it was such a joy to see her face light up," Almonte says. "I think for all of us we got lost in the excitement and [in that moment] everything felt alright."