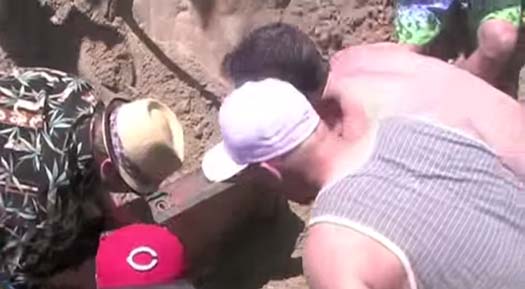 Have you checked the temperature lately? With the thermostat tipping 100 degrees on the daily it's now official: beach days are back!
And as Memorial Day is right around the corner I am once again reminded of one of my favorite beach days of all time. The day some fratty looking gents in tank tops punked everyone in sight with a beautifully executed buried treasure prank.
What is a buried treasure prank you might ask? Oh ya know, just some dudes buying a giant vintage-ass trunk, filling it with 5,000 or so chocolate coins, then heading over to Venice to bury that thing in the sand at 2am.
And when they dig it up at a crowded beach the following afternoon? That's when hilarity ensues. But let us say nothing further. Enjoy the vid.
[Image Credit: YouTube Screenshot]