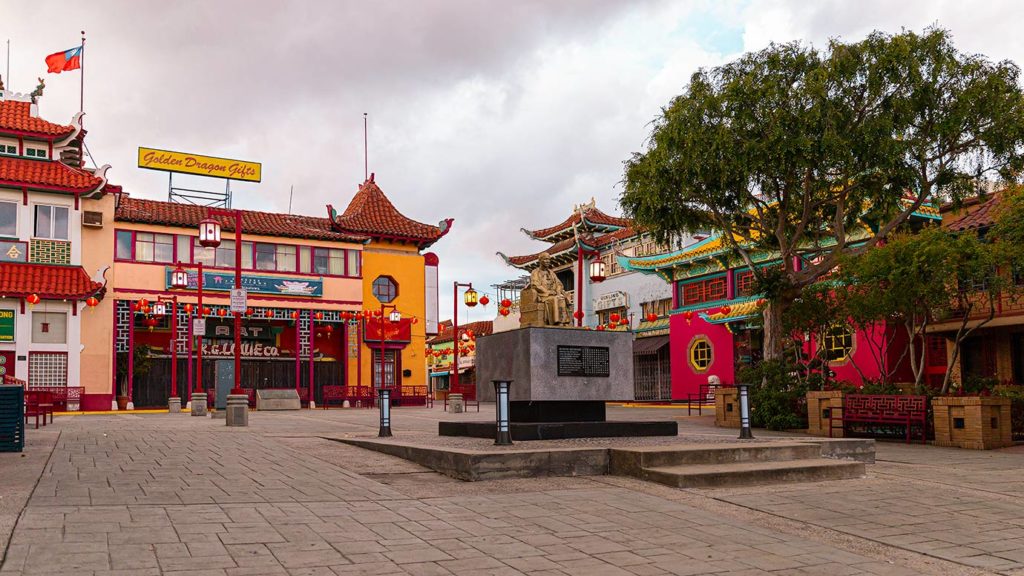 Cinemauto cruises into Chinatown for a monthly series of culturally distinct on-screen entertainment and local eats. Each ticket includes entry, dinner, and a movie for a full night of fun focused on inclusivity and highlighting diverse voices.

A typical night might include a feature film, plus a variety of short films, short documentaries, music videos, and art videos that play beforehand. There will also be in-car, multi-sensory exhibitions and DJ sets by NTS Radio. In support of local businesses, artists, and non-profit organizations, the series will also feature a curated community market alongside local Chinatown restaurants.

Cinemauto kicks off September 18 and 19 with a celebration of Hispanic filmmakers. Programming includes the 1997 film Selena, plus short films and music videos curated by the Los Angeles Latino International Film Festival.
When you purchase your ticket, you'll select a "takeout" meal box (vegan options available) prepared by a featured local restaurant partner. Meals are delivered via carhop service and eaten inside of the vehicle.
The culinary partner for the September launch is Far East Plaza's Taiwanese street food purveyor Lao Tao. On the menu are all their greatest hits, including bowls with popcorn chicken, pork belly, braised chicken, or tofu. 
So far, only programming for the first weekend has been announced, but keep an eye out for the schedule here. Cinemauto's scheduled dates include:
September 18 & 19, 6-10 p.m.
October 16 & 17, 6-10 p.m.
November 13 & 14, 6-10 p.m.
December 11 & 12, 6-10 p.m.
Proceeds from ticket and merchandise sales for the entire series will benefit LALIFF, Homeboy Industries, Junior High, Las Fotos Project, Food Forward, and #XMAP: In Plain Sight. VIP & GA tickets both include entry, dinner, and movie:
Double GA (2 tickets): $115 for two people.
Double VIP (2 tickets): Starting at $160 (limited availability) for two people. Includes curated goodies and snacks from the Community Market, premier "seating"/parking, early entry and exit, and a dedicated server.
Tickets only come in pairs, but you can add an additional single ticket for $60 (includes dinner).
Cinemauto is located at 713 N. Hill Street in Chinatown. Tickets are available here.