So we lose an hour, but gain some coffee? Sounds like a fair trade-off.
If you didn't know already, this Saturday night is when we'll all need to set our clocks ahead one hour for Daylight Savings time. That kind of sucks as far as sleep goes. But at least one nice thing is happening the morning after to make up for it.
On Sunday, March 8, 2015, The Coffee Bean & Tea Leaf is partnering with Wescom Credit Union to surprise and reward early risers on the morning of Daylight Savings with free beverages and pastries. Yup, totally gratis.
16 Coffee Bean stores throughout the Southern California area will be offering freebies on a first come, first serve basis, and the free coffee and will keep flowing until a total of $2000 worth of food of drink has been given away. With that figure, the free goodies probably won't last all morning, but if you get there early, you should be in for a welcome treat.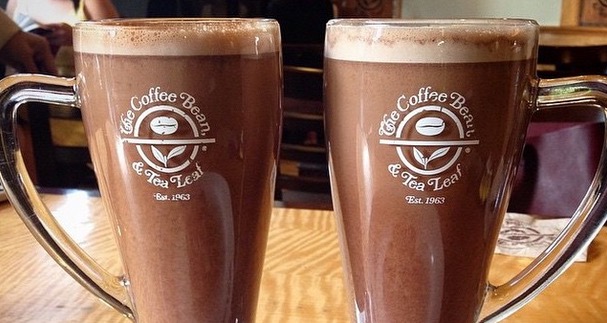 Store location hours and participation may vary. Full list of participating stores listed below. To peruse the Coffee Bean menu of beverages, check out their website.
Enjoy!
South Coast Plaza
2640 South Bristol,
Santa Ana 92704
Westfield Culver City
10705 Washington Blvd
Culver City, CA 90232
Rosecrans & Redondo
1590 Rosecrans Avenue, Suite T
Manhattan Beach, CA 90266
Irvine Spectrum
17595 Harvard Ave, #B
Irvine, CA 92614
Haven & Foothill
8140 Haven Ave., Suite 100
Rancho Cucamonga, CA 91730
Main Place
2783 N. Main Street
Santa Ana, CA 92705
Rose & Lockwood
2180 N. Rose Avenue
Oxnard, CA 93030
10th Street & Rancho Vista
39605 10th Street West, Unit D
Palmdale, CA 93551
Old Pasadena
18 S. Fair Oaks
Pasadena, CA 91105
Orange Street Plaza
528 Orange Street
Redlands, CA 92374
Ventura & Woodley
16101 Ventura Blvd. Suite 180
Encino, CA 91316
Tapo Canyon & Alamo
2944-G Tapo Canyon Road
Simi Valley, CA 93065
Westfield Valencia Center
24201 Valencia Blvd. Space #3648
Valencia, CA 91355
Moorpark & Wilbur
487 N. Moorpark Road Unit 3
Thousand Oaks, CA 91360
Hawthorne & Del Amo
20301 Hawthorne Blvd.
Torrance, CA 90503
Tustin Market Place
13786-B Jamboree Rd.
Irvine, CA 92602
Like Hearing About Free Stuff Going On in Los Angeles? Sign-Up For Our Email List!
Two emails a week, Monday AM and Thursday AM.
Monday: The best of the week ahead. 20 to 30 ideas.
Thursday: What to do this weekend. 20 to 30 ideas.
PLUS: Updated info on giveaways, promos, and events (like hikes and happy hours).
Basically, just think of us as your friend making some fun suggestions for what you might like to check out this week.
Sign-up in the form below to join the list!
Remember, we respect the fact that you're trusting us with your personal info and will never share your email information.
That said, hope you come along for the ride! 🙂 Cheers!